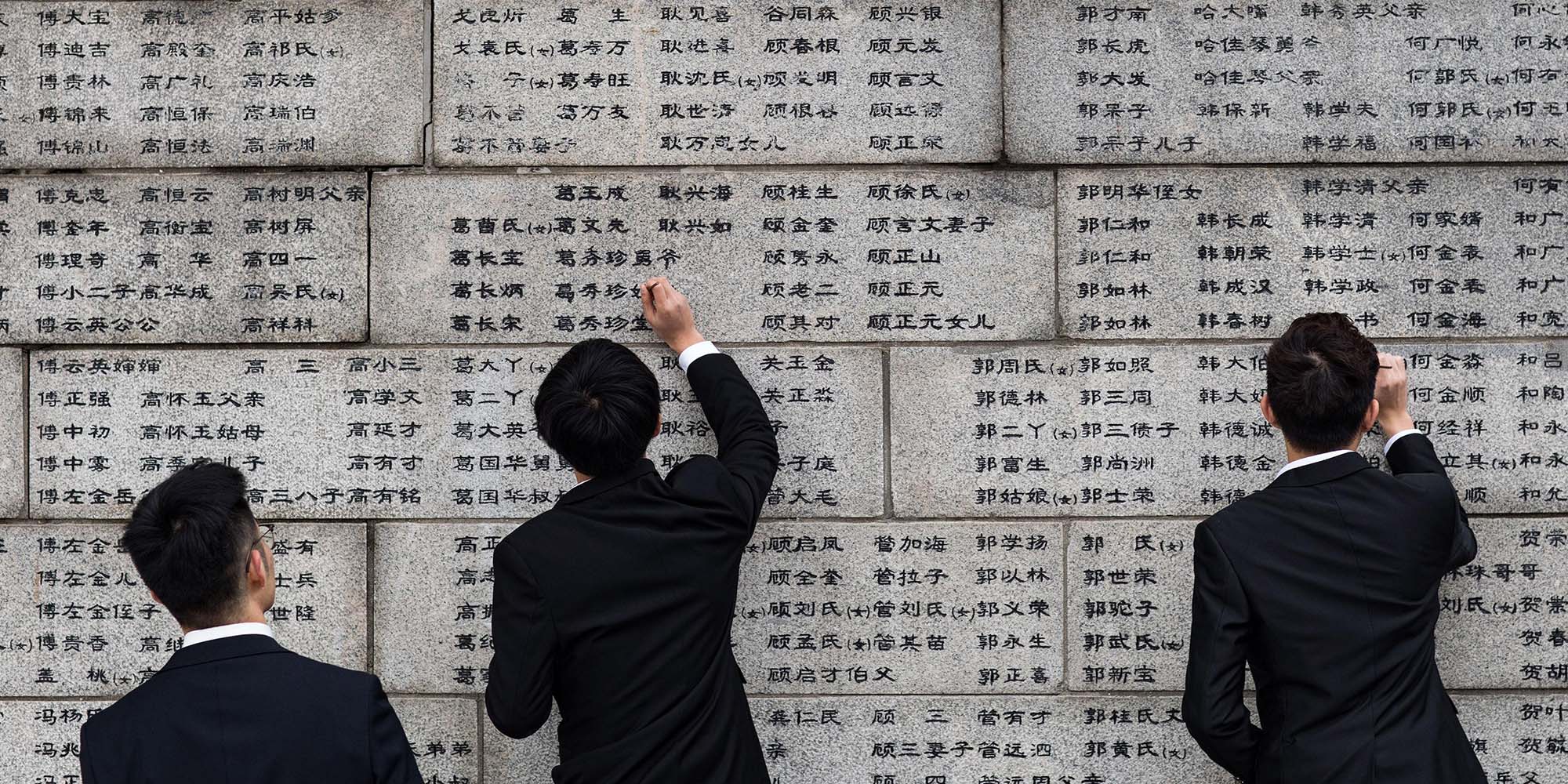 NEWS
Teacher Fired for Contesting Nanjing Massacre Death Toll in Class
The vocational school where she taught called her remarks a "major teaching accident."
A vocational college teacher was fired after a video of her questioning the true death toll of the Nanjing Massacre surfaced online, triggering a wave of backlash on social media platforms over the statement.
The Shanghai Aurora College on Thursday said the teacher, surnamed Song, made "wrong comments" during class. The school added it was as "a major teaching accident, causing serious adverse social impact."
In a five-minute video secretly recorded by students, Song was heard saying the official estimate of Chinese people killed in the Nanjing Massacre may be inaccurate. Chinese authorities estimate about 300,000 civilians and unarmed soldiers were killed during the six-week carnage at the hands of the Japanese army after they invaded in 1937.
"The 300,000 figure is not supported by real data," the teacher is heard saying in the video of Tuesday's lecture, a day after the country marked the 84th anniversary of the massacre. "Authorities didn't count the exact number of deaths ... Maybe more than 300,000 people died, or perhaps less than 100,000, even only 30,000 — but we don't know today."
"If there is no name or ID number, the 300,000 figure could just be a summary of Chinese historical fiction," she added. "The history could be a folk tale if there are no supporting historical materials, which is a reflection of the lack of academic rigor in China."
Song's remarks soon went viral on social media, with many accusing her of trying to downplay the devastation caused by Japanese invaders, and distorting history. Many of the related posts were unavailable by Friday afternoon, with links on social app WeChat saying they "violated regulations."
On Wednesday, the official account of the Memorial Hall of the Victims in Nanjing Massacre by Japanese Invaders shared "incontestable evidence" of the casualties on microblogging platform Weibo. The document, a verdict handed by a Chinese court to Hisao Tani, one of the main instigators of the massacre, showed the death toll to be over 300,000.
Over the years, police have detained several people for "extremist speech" relating to the Nanjing Massacre, mostly on social media platforms or in private group chats. 
Editor: Bibek Bhandari.
(Header image: Names inscribed on a memorial wall at the Memorial Hall of the Victims in Nanjing Massacre by Japanese Invaders in Nanjing, Jiangsu province, Nov.18, 2019. People Visual)