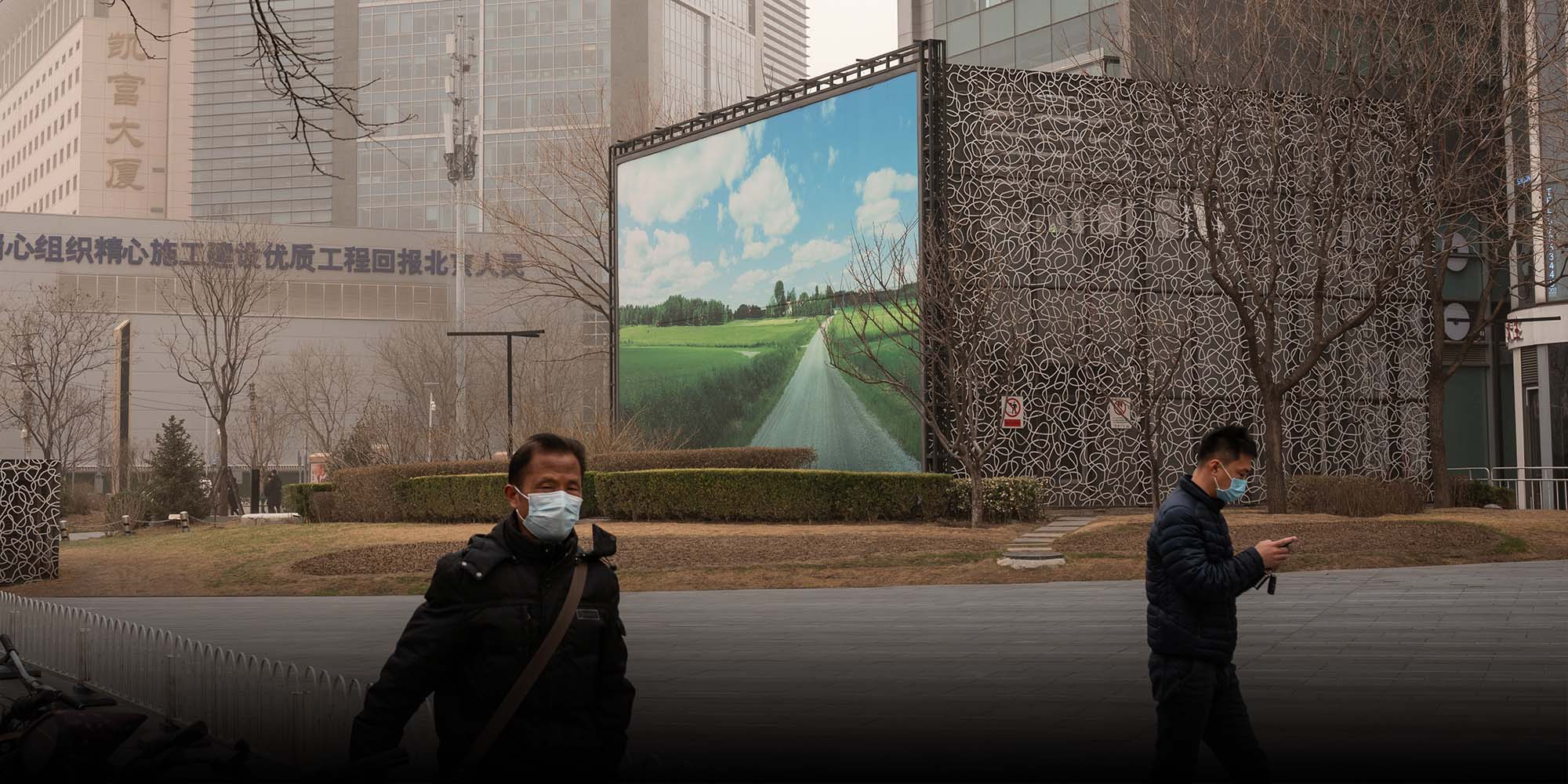 NEWS
Chinese Cities Must Better Prepare for Climate Risks, Official Says
China is home to 37 of the 100 most at-risk cities in Asia.
SHANGHAI — Chinese cities must boost their investments in eco-friendly construction and improve warning systems to reduce disaster-related losses amid an imminent climate crisis, officials and experts said during a conference.
Jiang Wanrong, a senior official at China's Ministry of Housing and Urban-Rural Development, said Chinese cities will turn against the traditional development model of "massive construction with massive emissions" to accelerate the reduction of carbon emissions. China was the world's largest carbon emitter last year and plans to hit peak emissions by 2030, while aiming to become carbon-neutral by 2060.
"Responding to climate change is a complex system of engineering, and a holistic approach must be used to solve systemic problems," said Jiang while speaking at the national observance of World Cities Day in China. The three-day conference that concluded Monday was part of the first Sustainable Development Goals Cities Global Conference, jointly organized by the Ministry of Housing and Urban-Rural Development, Shanghai government, and U.N.-Habitat. 
With climate change, China is increasingly being exposed to the converging threats from natural disasters and extreme weather events. The country experienced historic flooding and widespread devastation last year, while record rainfall in the central Henan province over the summer resulted in the loss of lives and livelihoods.
Extreme weather events cost the country around $238 billion annually, according to the World Meteorological Organization. In 2020, some 5.1 million people were internally displaced due to weather-related disasters in China, which is the highest, followed by the Philippines, Bangladesh, and India.
As world leaders and climate experts gather for the United Nations Climate Change Conference in Glasgow, there are discussions on scaling up adaptation efforts and building resiliency to better protect vulnerable communities and natural habitats against climate risks.
Some of the world's most populous cities — including London, New York, Mumbai, and Guangzhou — face several environmental issues, including rising sea levels, pollution, shrinking water supplies, extreme heat stress, natural disasters, and climate hazards. Globally, almost 100 of the most at-risk cities are located in Asia, with 37 in China and 43 in India, according to the 2021 environmental risk outlook published by the UK-based consulting firm Verisk Maplecroft.
However, financing to help cities cope with the risks is far from enough. U.N.- Habitat estimates that just 9% of cities' climate finance currently goes toward adaptation and resilience.
Clement Lau, president of the UK-headquartered Royal Institution of Chartered Surveyors, said that green and technology-driven construction will play a key role in controlling emissions, making cities more self-reliant to cope with growing uncertainties during a changing climate.
"Cities are the key to meeting the challenges of climate adaptation," he said, speaking at the conference.
Editor: Bibek Bhandari.
(Header image: Pedestrian wearing protective masks walk past a billboard, showing a clear blue sky, after a sandstorm left the city in an orange fog and pushed air quality to the worst levels since 2017 in Beijing, March 15, 2021. Yan Cong/Bloomberg via Getty Images/People Visual)