After a deadly coronavirus outbreak that peaked in China earlier this year, the country is now experiencing its worst floods in decades. In June and July, nearly all of China's provincial-level regions reported flooding, with Hubei — the center of the coronavirus outbreak — now among the hardest-hit areas.
Here are some of the key numbers summarizing the devastation from this year's historic flood season:

rivers whose water levels reached record highs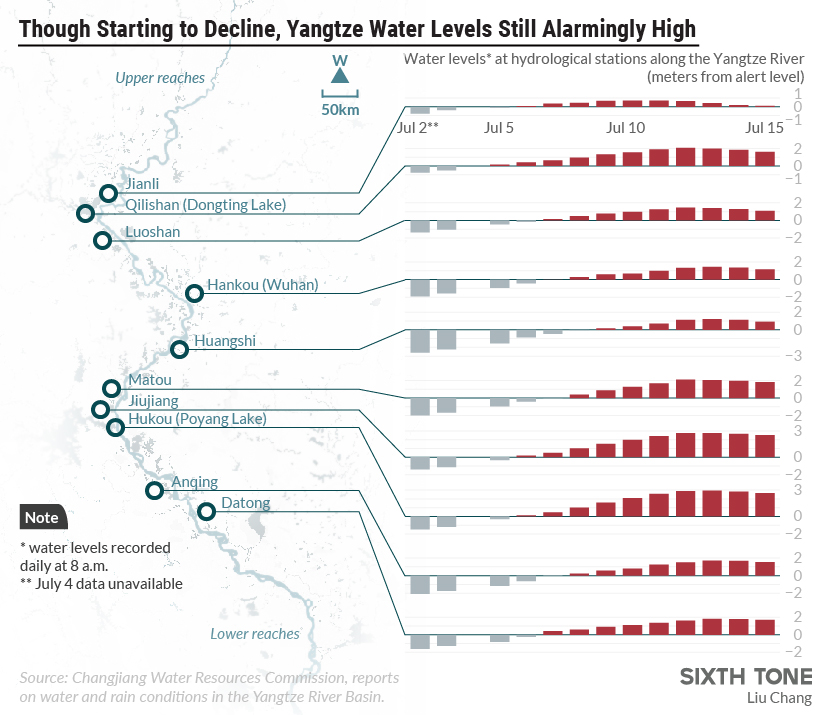 people evacuated from their homes since July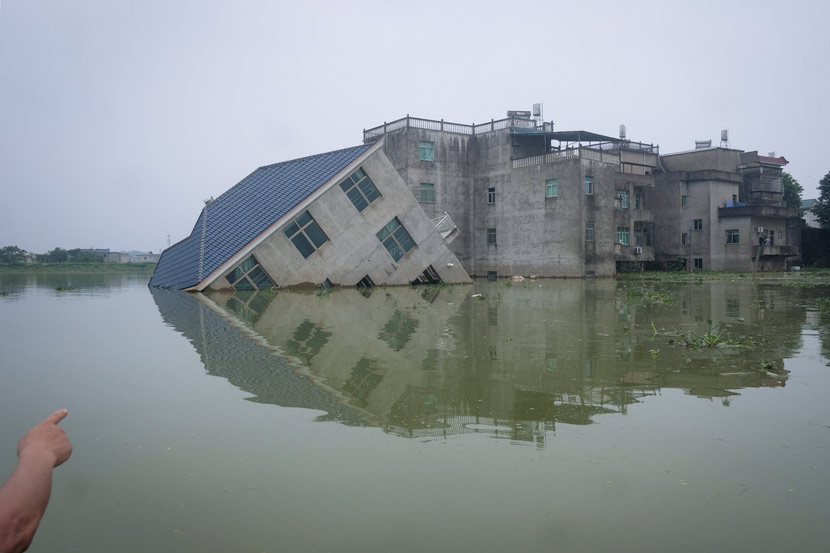 A rescue team member points toward a destroyed villa in Youdunjie Town, Poyang County, Jiangxi province, July 15, 2020. At least nine buildings and two bridges collapsed there during this year's flood season. Wu Huiyuan/Sixth Tone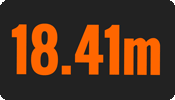 total population affected since July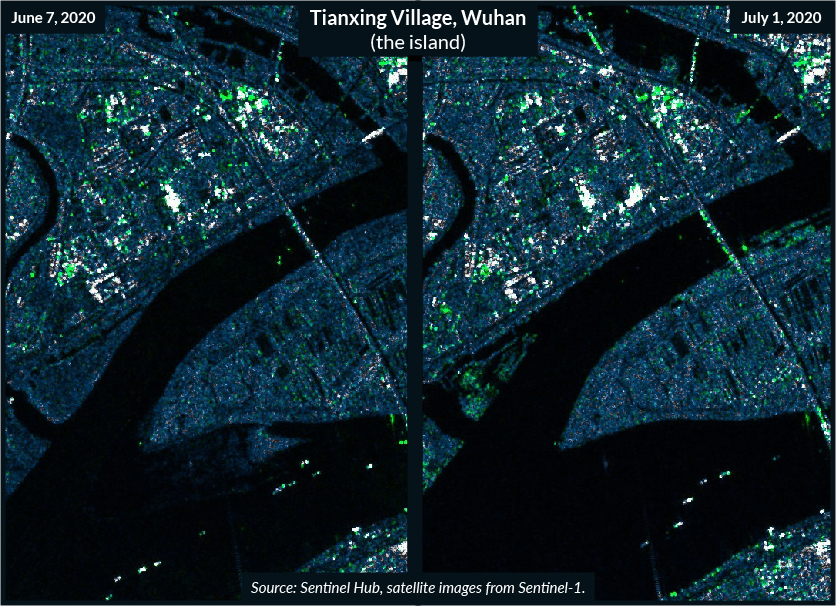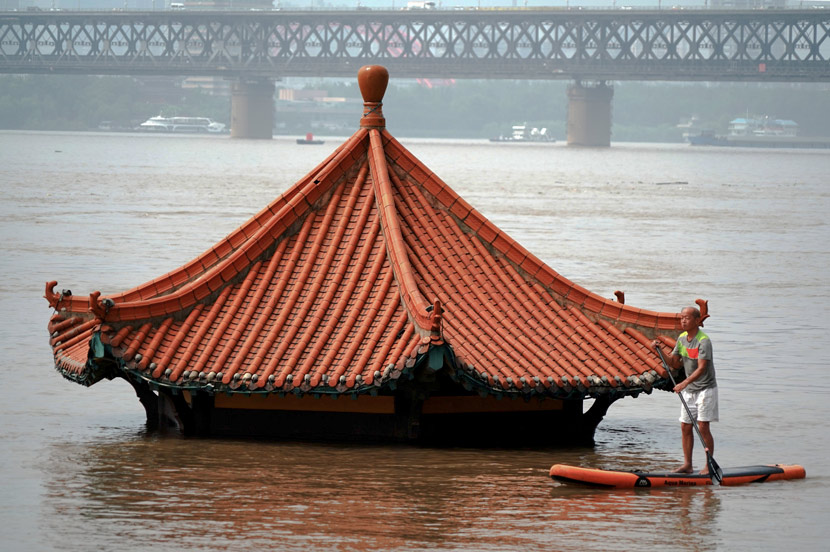 A man on a raft paddles by a submerged building on a branch of the Yangtze River in Wuhan, Hubei province, July 9, 2020. People Visual

in disaster-relief subsidies disbursed by the central government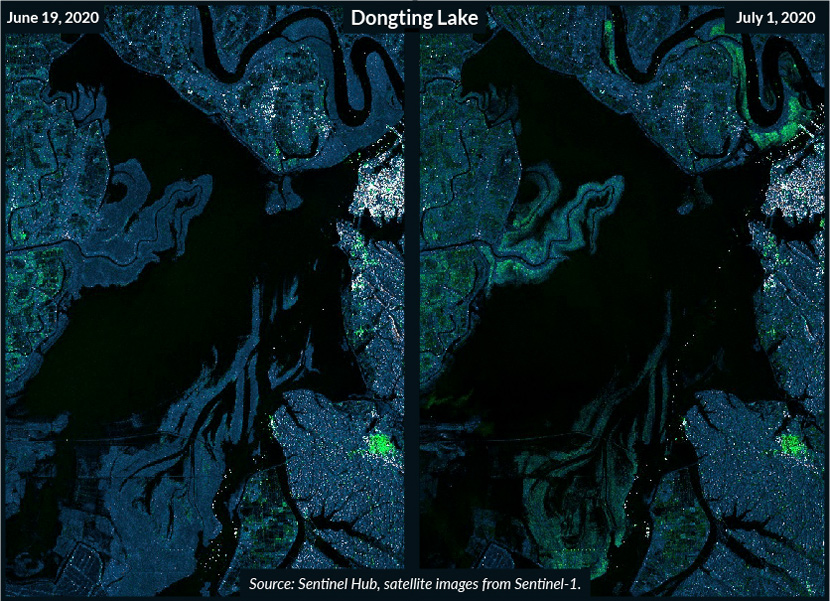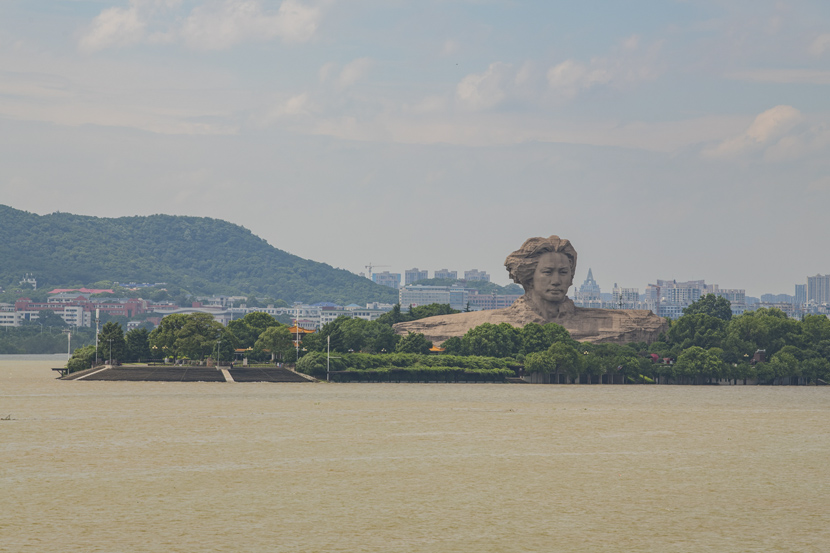 The waterfront promenade at Orange Island Park is submerged by the Xiang River, a branch of Yangtze, in Changsha, Hunan province, July 11, 2020. Sun Songjie/People Visual

worth of direct economic losses from the floods since July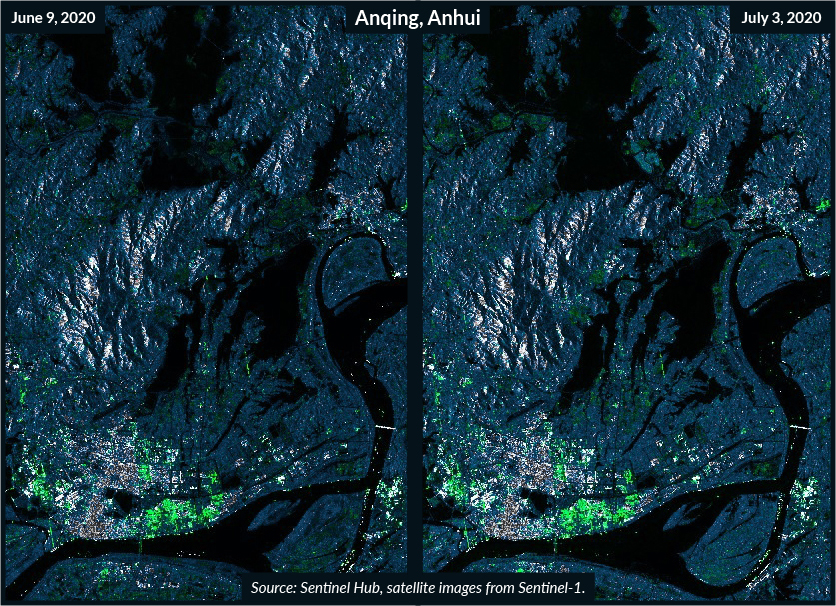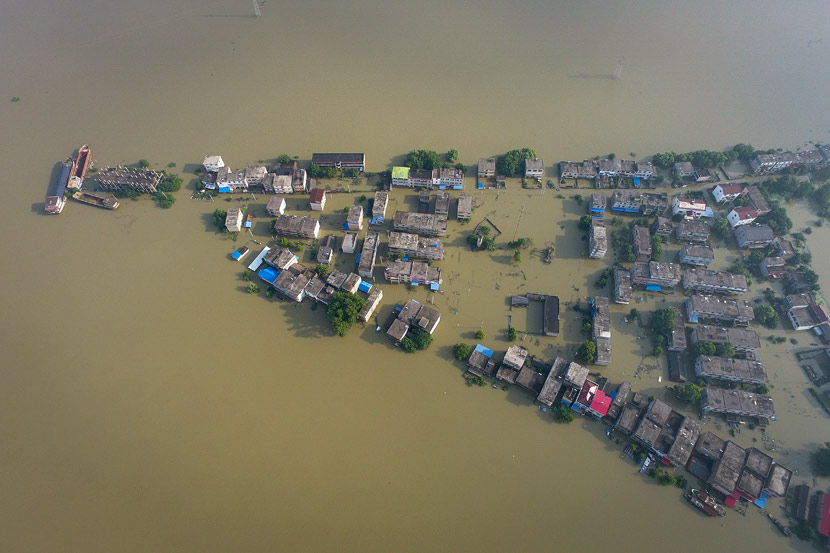 Zhanggang Village is flooded by a branch of the Yangtze River in Anqing, Anhui province, July 14, 2020. People Visual

national emergency responses issued this flood season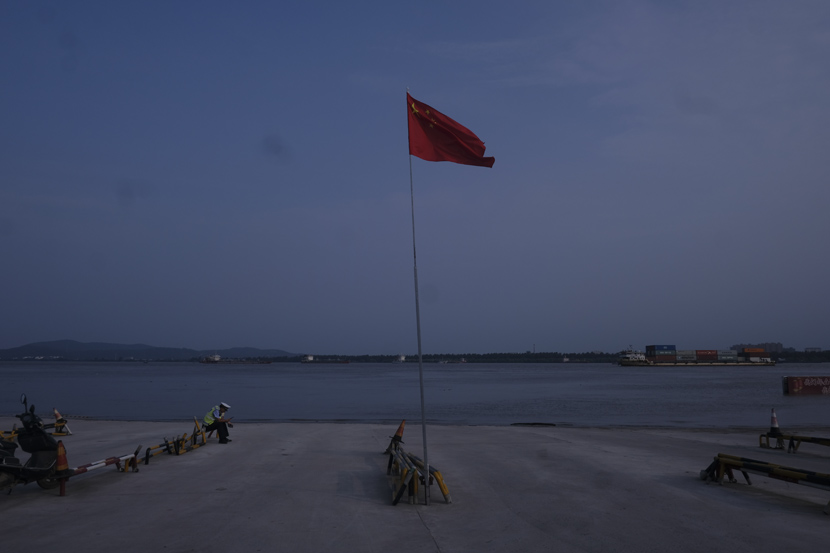 A police officer sits near a river with unusually high water levels in Jiujiang, Jiangxi province, July 14, 2020. Wu Huiyuan/Sixth Tone
Editors: Ding Yining and David Paulk.
(Header image: Residents look out over a river in Poyang County, Jiangxi province, July 15, 2020. Wu Huiyuan/Sixth Tone)