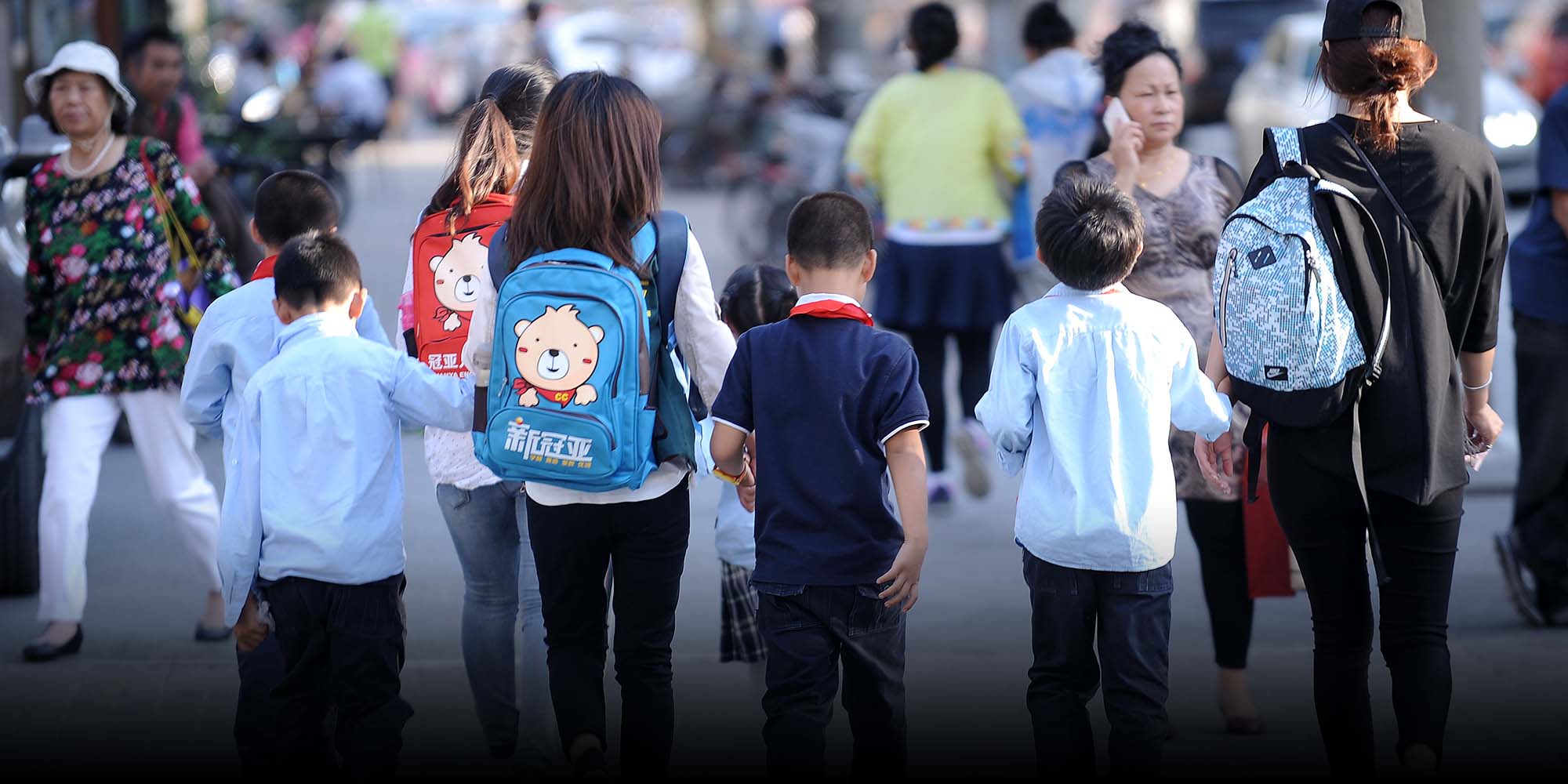 NEWS
China Considers Punishing Parents for Their Children's Behaviors
The provision, if passed, will be part of the new Family Education Promotion Law.
China's top legislature is discussing a new law that would hold parents accountable for their underage children's misbehavior and even criminal activities if found guilty.
The new provision, included in the draft of the new Family Education Promotion Law, stipulates parents will be reprimanded and receive guidance on family education to correct the actions of their children. The draft law was submitted to the Standing Committee of the National People's Congress (NPC) for review Tuesday.
"The draft law clarifies that parents or other guardians of minors are responsible for carrying out family education for minors," Zang Tiewei, spokesperson from the NPC, said during a press conference Monday. "They should pay attention to the physical, mental, and intellectual development of minors."
He added that a lack of appropriate family education is a major cause of adolescents' misbehavior, saying couples who are divorced or living separately should also abide by the family education duties. However, the draft doesn't specify how the rule will be implemented.
Authorities are discussing the draft provisions on the Family Education Promotion Law amid a growing rate of crimes committed by minors. The number of juvenile offenders has slightly risen in the past few years, with prosecutors reviewing 5.12% more cases in 2019 compared with the year before, according to a report by China's top prosecutor.
In recent years, several high-profile cases involving minors — including murders and sexual assaults — have also reignited public debates on juvenile delinquency. According to China's revised criminal law, minors aged between 12 and 14 shall bear criminal responsibility for certain crimes, such as intentional homicide and injury. Previously, the minimum age of criminal responsibility was 14.
Chinese authorities have also put more onus on parents through the newly amended Law on the Protection of Minors. It stipulates that parents and guardians of minors will be reprimanded and receive family education guidance if they "fail to perform their legal duties or infringe upon the minors' rights."
The draft of the Family Education Promotion Law also urged local governments to ease the academic burden on students enrolled in the compulsory education program — a reiteration of the "double reduction" policy — while ensuring ample rest and recreation for minors.
The first draft of Family Education Law was first published to solicit public opinion in January. Its name was changed to Family Education Promotion Law in the second draft, released in August.
Editor: Bibek Bhandari.
(Header image: People Visual)