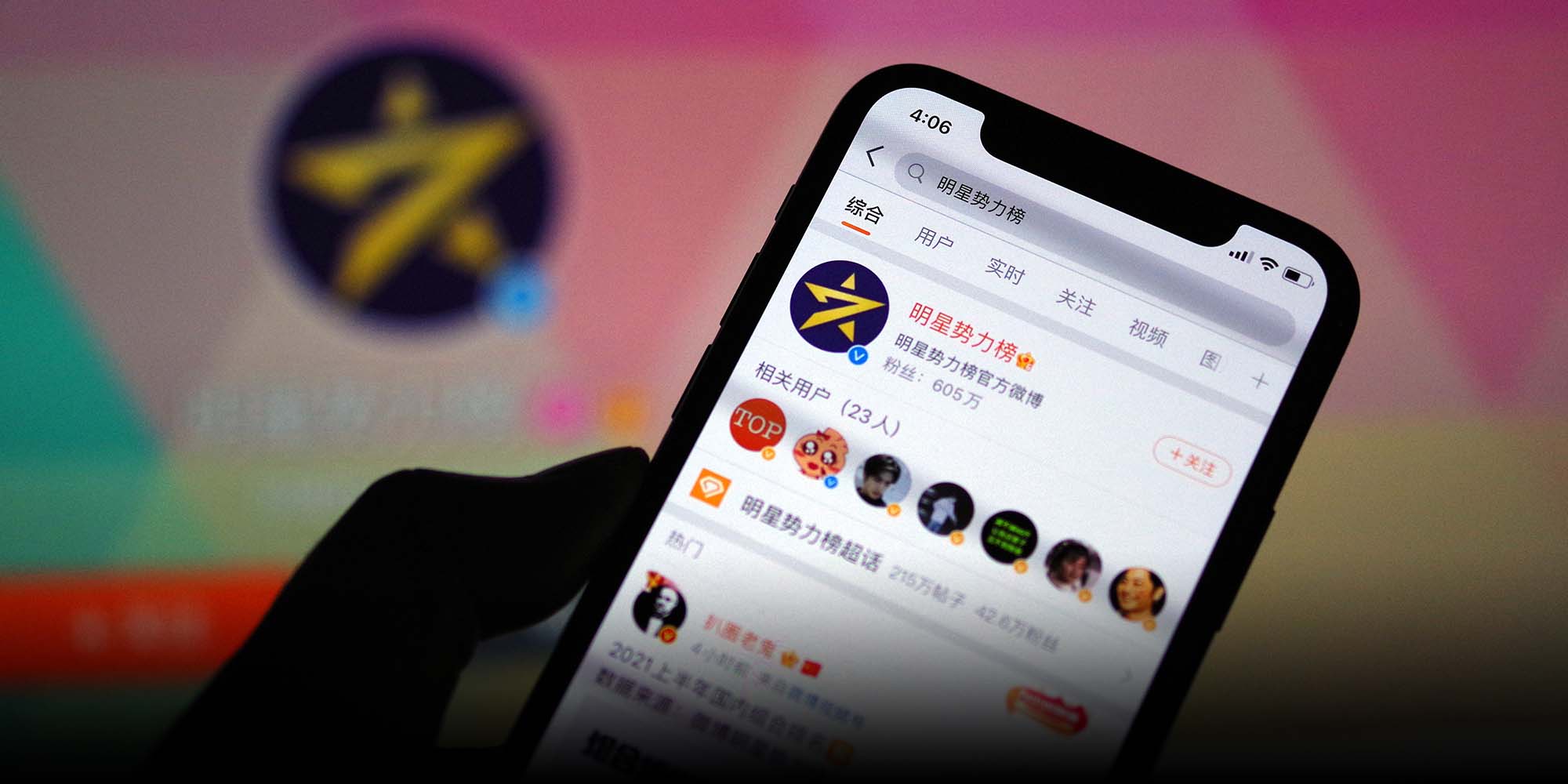 NEWS
Weibo Drops Ranking Lists to Counter Celebrity Culture
The microblogging platform said the move was necessary to rein in "irrational support" by hardcore fans
China's microblogging platform Weibo announced Friday that it had withdrawn its online list ranking top celebrities by their followers and popularity of posts.
Weibo said the move was aimed at curbing "irrational support" by fans of celebrities, who persistently competed for higher rankings, sometimes courting controversy by spending millions on campaigns or even turning to fraud.
The microblogging company's statement came hours after the Central Commission for Discipline Inspection (CCDI), China's graft watchdog, published Thursday an editorial on celebrity culture, which it said had "challenged society's legal and moral standards on multiple occasions."
Weibo, China's most influential social media platform, introduced the "star power list" in 2014 to gauge the popularity of celebrities. Each ranking took into consideration an account's followers, as well as the frequency of activity, engagement, social influence, and "positive energy."
But seven years on, the curtains came down. Weibo said in a statement Friday: "The list does not fully and objectively reflect the social influence of celebrities, and it has also deviated from healthy interactions between stars and fans."
The company added it was working on a new ranking mechanism that would curb "fan fundraising, rankings, review manipulation, and other behavior," and also "encourage stars to interact with fans through their work, charity, and other content."
So significant were the celebrity rankings on Weibo that it spawned "data fans," who voluntarily spent hours each day on the platform controlling multiple active accounts, reviewing posts, dominating comments, and sending virtual gifts to show their support.
The ranking on the list was of particular importance to fans of up and coming stars, since it helped prove their commercial value and gain more media exposure.
One facet of the platform's rules even triggered fan wars. Each month, only the top three celebrities in an independent "new star" list moved to the regional "star power list" that comprised celebrities from the Chinese mainland, Hong Kong and Taiwan, South Korea, the Asia-Pacific, Europe, and the U.S.
In such crusades, dubbed "moving home" campaigns, fan clubs collected huge sums of money in a short period of time to propel their idols into the regional power list. Fans even spent millions of yuan on such campaigns — enough to purchase an apartment in many Chinese cities.

"A moving home campaign is exhausting and very expensive," said Yang, a senior college student who asked to be identified only by her surname. Speaking to Sixth Tone, Yang, who successfully helped her idol "move home" last year, added: "You work very hard with little feedback every day, but you still have to keep going."
While the "star power list" has been removed, another list of "super topics" — similar to Reddit communities — is still popular among fans.
The super topic list ranking triggered a clash in 2019 between fans of 42-year-old Taiwanese musician Jay Chou and 23-year-old rapper Cai Xukun, who rose to fame in 2018 on China's first hit talent show Idol Producer.
Before Chou took the top spot, Cai Xukun occupied the No. 1 rank on the super topic list for over a year, thanks in part to his fans, who spent close to 10 million yuan ($150,000) to send five million virtual flowers.
Such fan wars recently drew the ire of China's central government. In May, Youth With You 3, a popular online talent show, was suspended after a video went viral showing fans buying bottles of a sponsored milk brand to garner extra votes for their favorite contestants.
In June, the Cyber Administration, China's internet regulator, announced a two-month campaign to address the chaotic phenomenon. Worried about the "negative impact on the physical and psychological health" of minors, the government crackdown aimed to stop underaged fans from raising funds, voting, and competing for rankings.
Earlier this month, the National Radio and Television Administration also tightened its supervision of idol talent shows.
Another student who asked to be identified only by her surname, Zhou, told Sixth Tone that she was relieved when she heard Weibo had removed the lists. Prior to the withdrawal, Zhou said she frequently switched between multiple accounts to increase comments and likes of posts by her favorite celebrities to increase their ranking.
"This was my routine. On the one hand, it motivated fans to work harder to achieve their goals," said Zhou. "But on the other hand, it's not appropriate because the rankings are actually a kind of way to brainwash us to spend more money."
Editor: Apurva.
(Header image: People Visual)