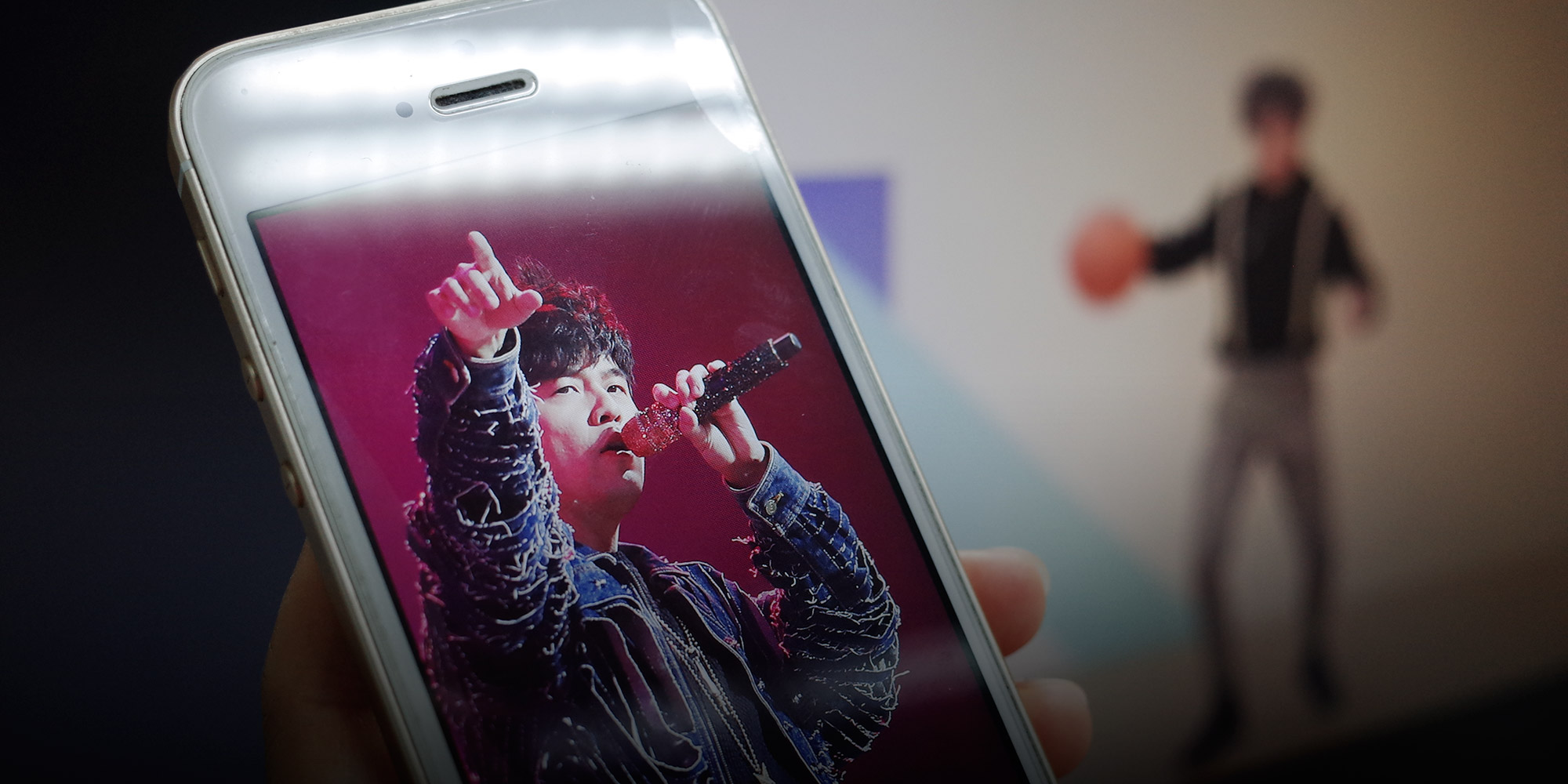 NEWS
Jay Chou Fans Claim Rare Social Media Victory Over Gen Z
The Taiwanese singer's mostly older supporters are reveling in their idol snagging the top spot on Weibo's 'super topics' list from 21-year-old mainland singer Cai Xukun.
An epic generational clash waged on Chinese social media has come to a close, with the mostly older fans of 40-year-old singer Jay Chou declaring digital victory over the largely Gen Z followers of brash young vocalist Cai Xukun.
Early Sunday morning, a screenshot posted to Chou's official Weibo fan account showed the Taiwanese musician topping the platform's list of "super topics" — a type of Reddit-like community page. Cai, the 21-year-old mainland entertainer who formerly occupied the No. 1 spot, now trails in second place, with a lower tally of the abstruse "influencer power" that the site uses to determine the rankings.
"Beijing Time 00:30 on July 21, a record!" reads the text included alongside the screenshot in Sunday's post, referring to the exact time that Chou landed his highest-ever position in the rankings. "How strong is this No. 1?! We've achieved it."
The virtual rivalry between the two singers' camps began Tuesday, when a purported post by a user on Chinese social network Douban doubted the aging Chou's current star power. According to an overview of the affair written by Xiaosheng Bibi — a news-related public account on social app WeChat — the Douban user had openly questioned whether Chou truly had many fans at all.
"I've been seeing people saying that it's difficult to buy his tickets," reads a supposed screenshot of the now-deleted Douban post, referring to Chou. "But after I looked into it, I found that he couldn't even make it onto Weibo's super topic list."
In the days since the claim was first issued, it has ruffled the feathers of Chou's devoted followers. The singer has been a household name in the Chinese-speaking world since the release of his album "Jay" in 2000. Once described by a 2003 Time magazine article as Asia's hottest pop star, Chou has given fewer performances since his 2015 marriage.
But the singer's fans refused to take such an affront — even one issued by a random Douban user — in stride. Instead, many hoped to defy the Douban post by boosting Chou's place on Weibo's ranking of super topics, a feat that can be accomplished with enough posts and other activity on the platform. This goal, in turn, soon put the top-ranked Cai Xukun in their crosshairs.
The unlikely success of the campaign has inspired rejoicing among Chou's fans, with prominent public figures who support the Taiwanese musician declaring their satisfaction at overtaking the young upstart Cai.
"I joined the craze with a bunch of middle-aged and older people to help Jay Chou top the list," wrote Yue Shenshan, a well-known Beijing-based lawyer, in a Weibo post Sunday morning. Born in 1978, Yue poked fun at himself for being a member of an older generation warring against the teenagers and young adults that comprise the majority of Cai's fan base. But at the same time, he justified his participation in the online battle, which he says demonstrates the staying power of his beloved singer.
"As an old person, I needed to prove to the young generation that it's not because Jay Chou has no influence, nor because his fans are not passionate," Yue wrote, referencing common-sense explanations that might explain Chou's absence from Weibo's top rankings. "It's just they don't care about (social media) traffic."
Editor: Layne Flower.
(Header image: Ding Yining/Sixth Tone)