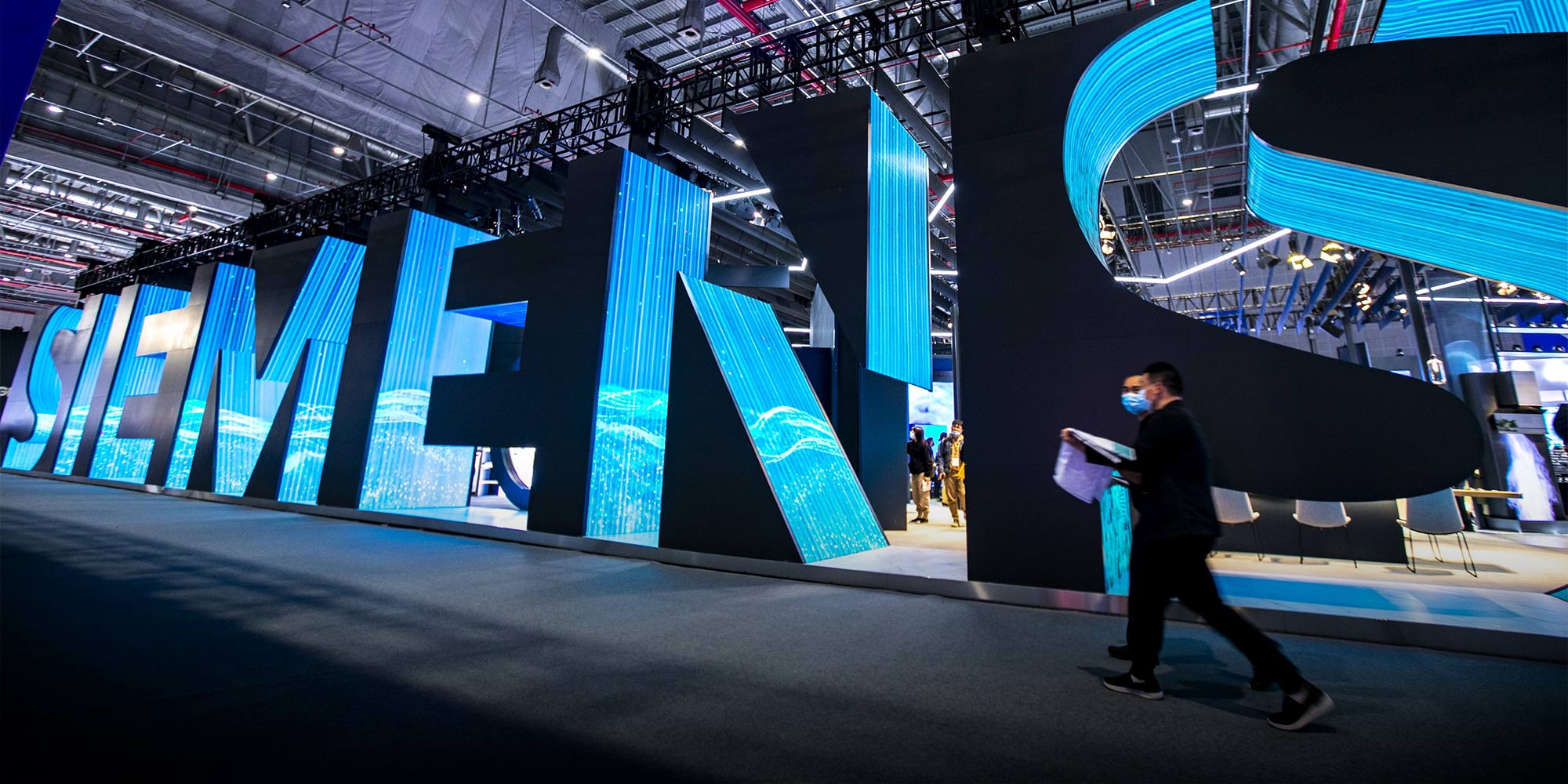 NEWS
As China Tires of Overtime, Siemens Is Fined for Long Work Hours
Amid a growing backlash against exhausting work schedules, the German company receives a rarely seen slap on the wrist.
From the countless factories along China's coast to the gleaming office towers in its city centers, workers have long had one thing in common: clocking in a lot of overtime.
But the country seems to be rethinking its exhausting work culture.
In recent weeks, several big tech companies have publicly disavowed their infamous "996" schedules — 9 a.m. to 9 p.m., six days a week. Now, a local government has handed out a small but symbolic fine to a company that is part-owned by German manufacturing conglomerate Siemens for its employees working too much overtime.
Business outlet Jiemian reported Wednesday that the social security authorities in the city of Nanjing's Jiangning District, in eastern China's Jiangsu province, found that dozens of employees at Siemens Numerical Control Ltd. (SNC) had worked longer hours than China's labor law allows, and fined the company 12,900 yuan ($2,000).
Between August last year and February, 76 people at the company worked more than 36 hours of overtime per month, according to a screenshot of the now-inaccessible punishment record on the state-run company credit information platform. Siemens China didn't answer Sixth Tone's emailed request for comment by time of publication.
Such fines are rare, according to Lu Jingbo, a partner at Shanghai-based River Delta Law firm and lawyer for labor and employment. "I was a bit surprised," he told Sixth Tone. "You don't see this very often." Overwork is so rampant in China that, generally, people are numb to it, Lu said.
Nevertheless, Chinese companies' oppressive work culture has long had its detractors, from programmers uniting on Github to protest 996 office culture to social media users creating memes about feeling disillusioned with work. In 2016, a choir song making fun of overwork, titled "My Body Is Hollowed Out," became a sudden hit.
The national debate about working long hours was reignited in January, after a young employee at Chinese ecommerce firm Pinduoduo suddenly died on her way home after working late. The incident helped further move public opinion away from overtime. Most recently, proponents of "lying down" have argued for just getting by in life instead of working hard.
On Tuesday, an opinion article in the newspaper of the Chinese People's Political Consultative Conference, an advisory political body, urged tech companies to take better care of their employees.
Responding to both internal and external calls for change, some tech companies have started adjusting their work schedules. In June, a Tencent gaming studio began enforcing strict limits to how long employees could work while also ensuring they would regularly take no-overtime "health days." Last week, Bytedance, the parent company of TikTok, said it would cancel its six-day work week policy, following a similar move by its Chinese rival Kuaishou.
Taking into account such moves, Lu, the lawyer, said he believes the fine given to Siemens could be seen as a signal to companies that excessive work cultures should be curbed.
However, he called current penalties too light, adding they are still based on standards set in 1994. "To really solve the overwork issue requires both a more complete legislation and tougher law enforcement," Lu said.
Editor: Kevin Schoenmakers.

(Header image: IC)