More than 15,000 people in Jiangxi have been evacuated after heavy rainfall led to flooding in several parts of the eastern Chinese province over the past week, state broadcaster China Central Television reported Sunday.
Authorities are on high alert as heavy downpours have already flooded the Xiu and Le'an rivers — two of the province's major tributaries that feed into Poyang Lake, China's largest freshwater lake. As of Monday morning, the lake's water level was less than 1 meter from alert level, according to domestic media.
The flooding has submerged houses and destroyed farmland in the northern, central, and southern parts of the province, according to media reports.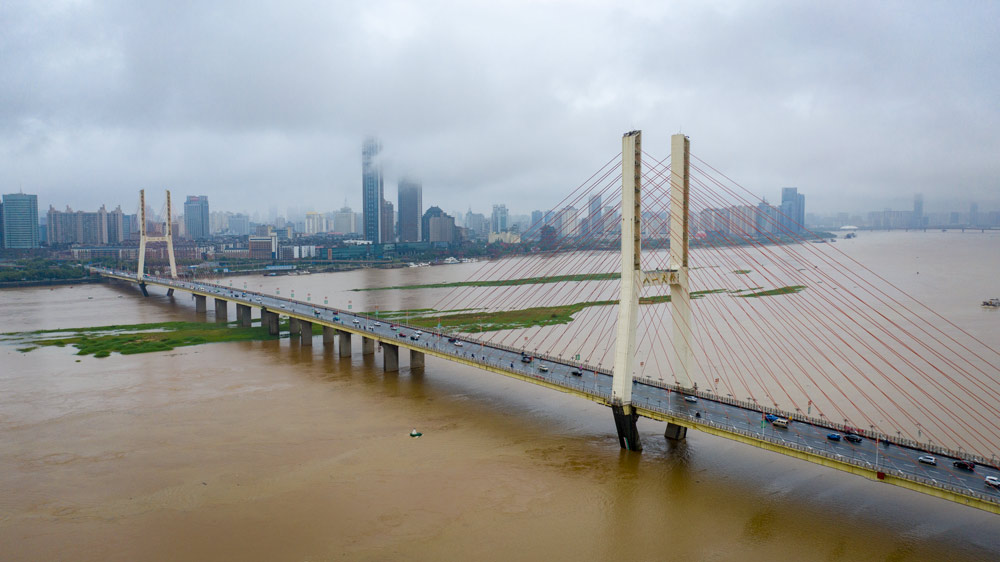 Heavy rainfall has filled the Gan River in Nanchang, Jiangxi province, May 23, 2021. People Visual
The provincial disaster and emergency management authorities had issued warnings of storms over the weekend, urging local officials to prepare for natural disasters such as landslides in northern and central Jiangxi.
As of Sunday, the floods had damaged nearly 500 households, according to the state broadcaster. They had also destroyed 1,700 hectares of farmland, causing 380 million yuan ($59 million) in economic losses.
Jiangxi was one of the hardest-hit regions during last year's historic flooding, with more than 700,000 residents evacuated in the province alone. Some 271 people across the country have been reported dead or missing, while 1.47 million people were evacuated from several provinces due to the disaster.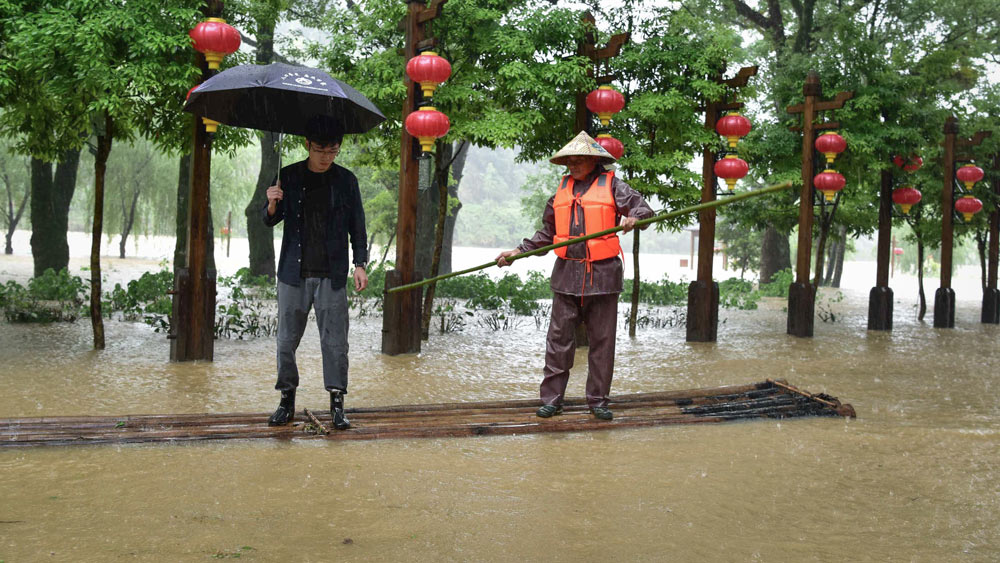 A rescue worker uses a bamboo raft to guide a resident to safety during a flood in Songxi County, Fujian province, May 22, 2021. Zhang Lijun/CNS/People Visual
On Saturday, China's Ministry of Water Resources warned that torrential rainfall in the coming days could raise the water levels along the central and lower reaches of the Yangtze River. More than 70 rivers across China have witnessed flooding since the monsoon season started in April, domestic media reported, citing a senior ministry official.
Meanwhile, over 6,000 people in the coastal province of Fujian had been evacuated due to the ongoing flooding as of Saturday.
Earlier this month, Chinese authorities warned that several southern cities could see flooding, with heavy rainfall potentially raising the waters of the Pearl and Yangtze rivers above warning levels.
Editor: Bibek Bhandari.
(Header image: Rising waters submerge the banks of Dongzhou Island in Hengyang, Hunan province, May 21, 2021. Cao Zhengping/People Visual)