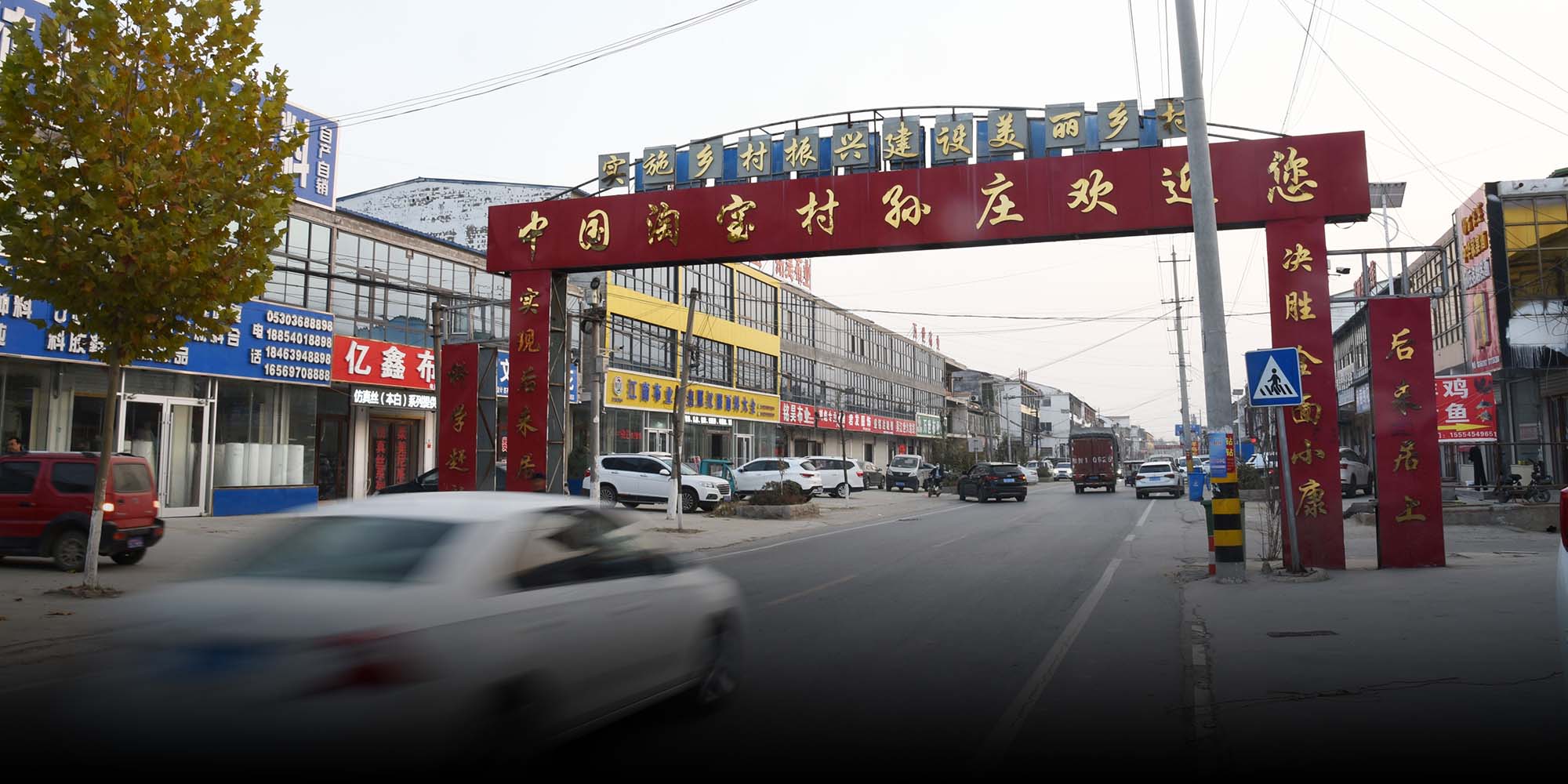 NEWS
A Chinese County Has Gone Viral for Being Gloriously Dull
Millions of people are talking about Cao County thanks to a local livestreamer's effusive pride in his hometown.
For once, China's newest internet sensation isn't a handsome heartthrob. Instead, it's a humble hamlet somewhere in the eastern Shandong province.
Cao County has grabbed massive online attention this week, with millions on social media ironically christening the bucolic backwater of 1.4 million "the center of the universe." With its meteoric rise, the county has already won a place in China's meme hall of fame.
According to domestic media reports, Cao County's fame can be traced to a local livestreamer named Dashuo who constantly sings the praises of his hometown to his 170,000 followers on Douyin, the Chinese version of TikTok.
One particularly profound proclamation from Dashuo consisting of several slang terms has spread like wildfire on the Chinese internet: "Shandong, Heze, Cao County, niubi, 666, wode baobei" — the province, the county seat, the county, a more vulgar version of "badass," a string of numbers meaning "awesome," and "my babe."
As Dashuo's follower count grew, local authorities started paying attention. In fact, after one expletive-filled broadcast, Cao County officials reached out to him, asking that he focus more on "positive energy."
Though it's unclear how or when Dashuo's beloved Cao County started gaining traction online, his slangy catchphrase has been appropriated by millions of social media users — some with genuine appreciation, many more with a hint of mockery. As a new meme, Cao County is described as a utopia — an Edenic place where locals can marry celebrities, and to which outsiders yearn to change their household registration.
"I often feel inferior because I'm not a native of Cao County," one user joked on microblogging platform Weibo. "I would choose a bed in Cao County over a house in Shanghai," another quipped.
Prior to its recent fame, Cao County was little-known to many on Chinese social media. A manufacturing hub for clothing and coffins, it was reportedly one of the first rural areas to hop aboard the e-commerce bandwagon as early as 2009.
Guo Hongdong, a professor of rural development at Zhejiang University, told Sixth Tone that the recent popularity of Cao County could help bolster its production and promote local manufacturing.
"Livestreaming is widely used by locals for marketing purposes, and this helps the place gain attention," he said.
Even local authorities are wise to Cao County's sudden stardom, and seem happy to ride the wave of popularity until it breaks. Before Dashuo's video, the county's chief, Liang Huiming, had made her own mark by appearing in a livestream to promote locally made traditional hanfu costumes.
"Regardless of whether they (the online memes) are positive or sarcastic, we welcome everyone to visit and experience the real Cao County," Liang said.
She hopes the county's time in the spotlight will translate into something meaningful, ideally bringing in industry as well as tourism. With any luck, the videos and memes will instill "a sense of belonging" in those who have left Cao County and other rural areas over the years, and encourage them to return.
On Wednesday, Dashuo posted another video on Douyin showing the landscapes of Cao County and urged his viewers to consider visiting.
"Welcome to Cao County," he said. "Come here to experience nature and taste our local delicacies."
Editor: Bibek Bhandari.
(Header image: A car drives into Sunzhuang Village in Cao County, Shandong province, Nov. 11, 2020. Xinhua)