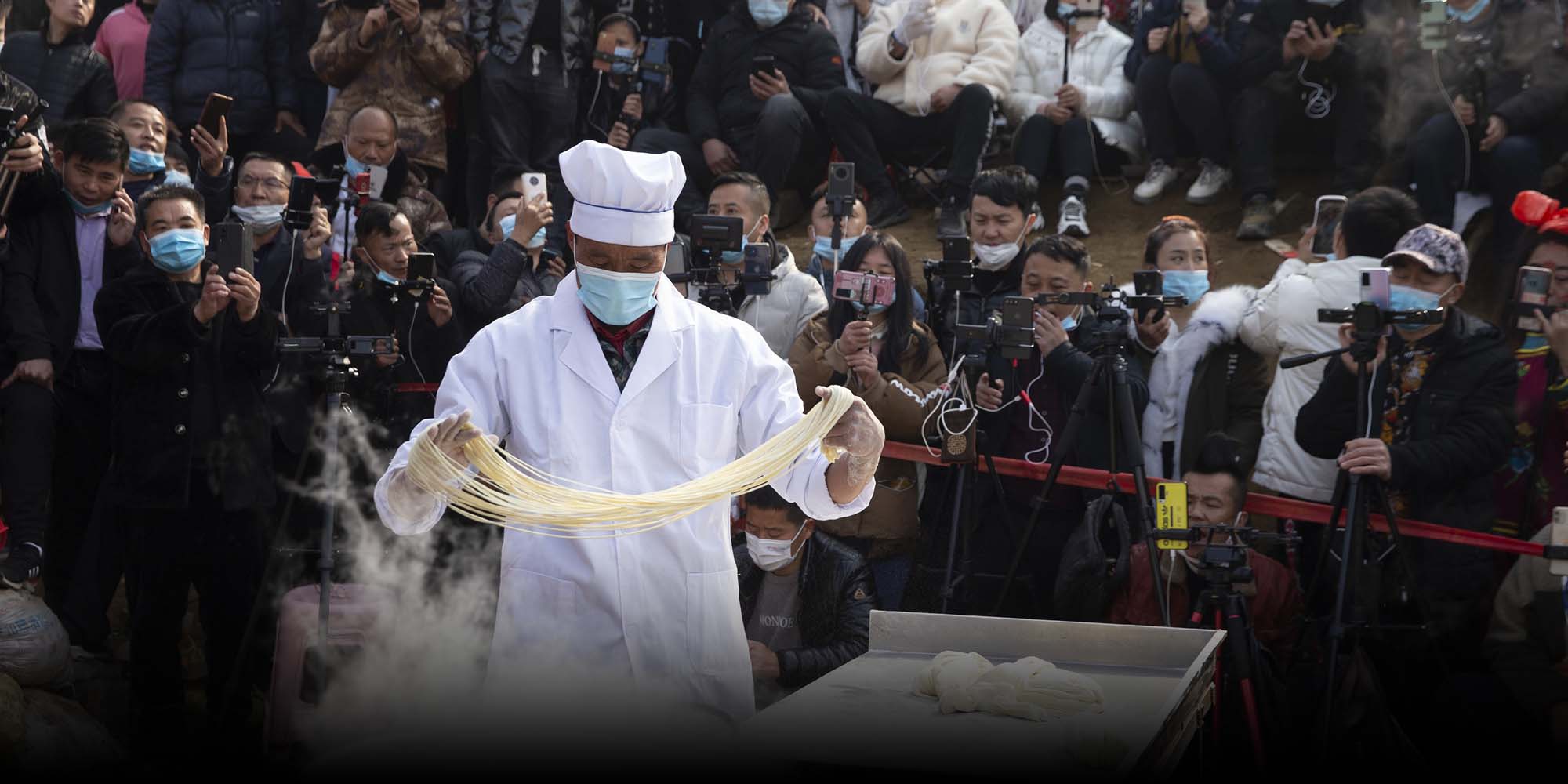 MULTIMEDIA
The Man Who Accidentally Became a TikTok Megastar
Cheng Yunfu scraped a living selling noodles on the streets. Then, he suddenly started trending on Chinese social media — and his life took a strange and unsettling turn.
Cheng Yunfu never sought fame. He doesn't even have Douyin, China's version of TikTok, on his phone. But a few weeks ago, the noodle-maker unwittingly became one of the country's biggest social media stars.
A native of the eastern Shandong province, Cheng sells freshly cooked ramen on the streets of his rural hometown. For years, he has been a fixture in his local community, keeping his prices at just 3 yuan (46 cents) a bowl.
But Cheng's quiet life was suddenly interrupted last month, when a food vlogger stumbled upon his noodle stall. Charmed by the quaint rural business, the vlogger decided to shoot a video about Cheng, whom she dubbed "Noodle Brother."
When it was posted to Douyin, the video quickly went viral, amassing over 200 million views. Though he was unaware of it, Cheng was trending on China's most popular short-video platform.
People began showing up at Cheng's stall, asking whether he was Noodle Brother. Before long, crowds of people were following him everywhere he went, blocking local traffic and forcing him to shelter inside his home.
The worst harassment came from small-time social media influencers, who were willing to go to extreme lengths to get a video with Noodle Brother — jumping on cars, climbing over walls, and screaming Cheng's name. Many had traveled across the country just to find him.
In rural China, such scenes are becoming increasingly common. No longer the preserve of trendy millennials, livestreaming is now viewed by millions of people as a potential way to escape poverty.
To these desperate livestreamers, who often joined Douyin after losing their jobs amid the pandemic, every like is life and death, and every new follower helps put food on the table.
Editor: Dominic Morgan.
(Header image: Cheng Yunfu makes noodles as livestreamers crowd around him at a village in Linyi, Shandong province, March 9, 2021. IC)