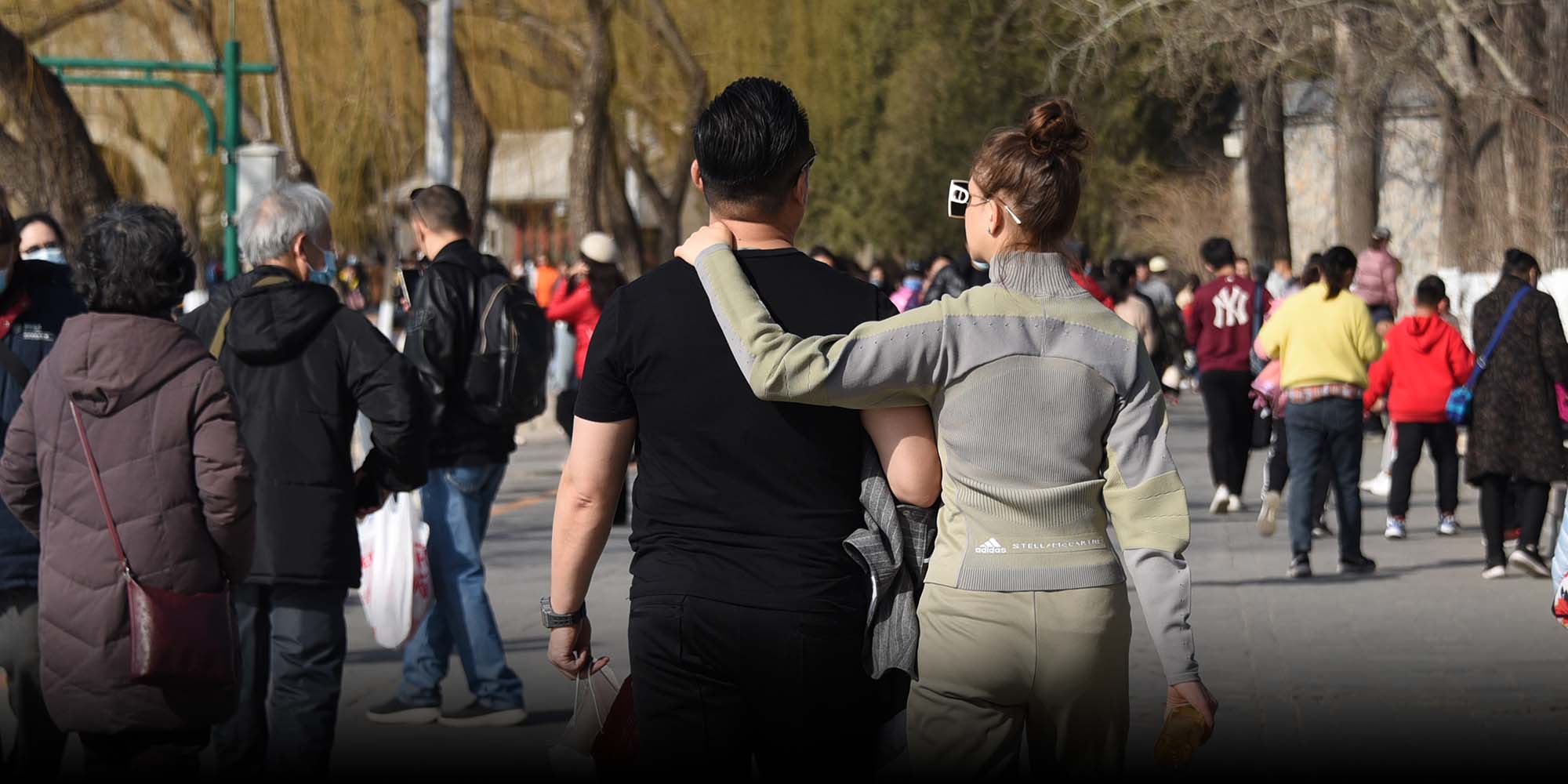 NEWS
China Sees Unusual May-Like Temperatures — in February
Meteorologists say such extreme weather-related events are likely to increase as a result of climate change.
February is usually associated with low temperatures, but many parts of China were unseasonably warm over the weekend.
Some 365 domestic weather stations reported record-breaking temperatures Saturday, with May-like weather in normally frigid central and northern parts of the country. Residents in Shijiazhuang, the provincial capital of Hebei, were seen ditching their winter clothes for T-shirts as the mercury climbed as high as 24 degrees Celsius on Saturday.
Zhengzhou, another typically chilly city in the neighboring Henan province, recorded 23 degrees Celsius on Saturday after making headlines during the Spring Festival holiday for another rare warm day with a high temperature above 20 degrees Celsius.
According to the China Meteorological Administration, temperatures began to rise across much of China after the Lunar New Year, which is usually considered a time for welcoming spring. Shanghai on Monday saw daytime temperatures rise to 26 degrees Celsius, setting a late-February record for a city that typically records daytime average temperatures of 12 to 15 degrees Celsius in February.
"It's almost a 100-year record," Wu Rui, the chief service officer at Shanghai Meteorological Service, told Sixth Tone. He added that the current spate of extreme weather had proved to be temporary, as temperatures dipped again on Tuesday.
As cold air came rushing back, many places in China witnessed a "cliff-like" temperature drop on Tuesday. According to official monitoring, temperatures in northern Chinese cities have dropped by as much as 14 degrees Celsius since Monday, while snow is forecast for many parts of the region.
Wu said such sharp temperature swings may become a recurring issue within the global context of climate change. "The frequency of extreme weather will increase, but this shouldn't be regarded as normal," he said.
Scientists have been paying close attention to China's dramatic weather patterns over the past few months, ranging from belated typhoons to a historic flood season and a record-breaking cold snap.
Song Lianchun, director of the National Climate Center under the China Meteorological Administration, said in a press briefing earlier this month that climate disasters in 2020 caused the country's greatest weather-related economic losses in the last 10 years. He, too, said record-breaking temperatures and rainfall are only likely to recur more frequently.
"What is the consequence of climate change? It is that the climate is not as stable as before," said Song, adding that China will need to include climate adaptation measures in its national development strategy and improve monitoring to prevent further climate-related disasters.
Correction: A previous version of this story said Zhengzhou is located in Hebei province. It is the provincial capital of neighboring Henan.
Editor: Bibek Bhandari.
(Header image: A couple visits the Summer Palace in Beijing, Feb. 20, 2021. People Visual)