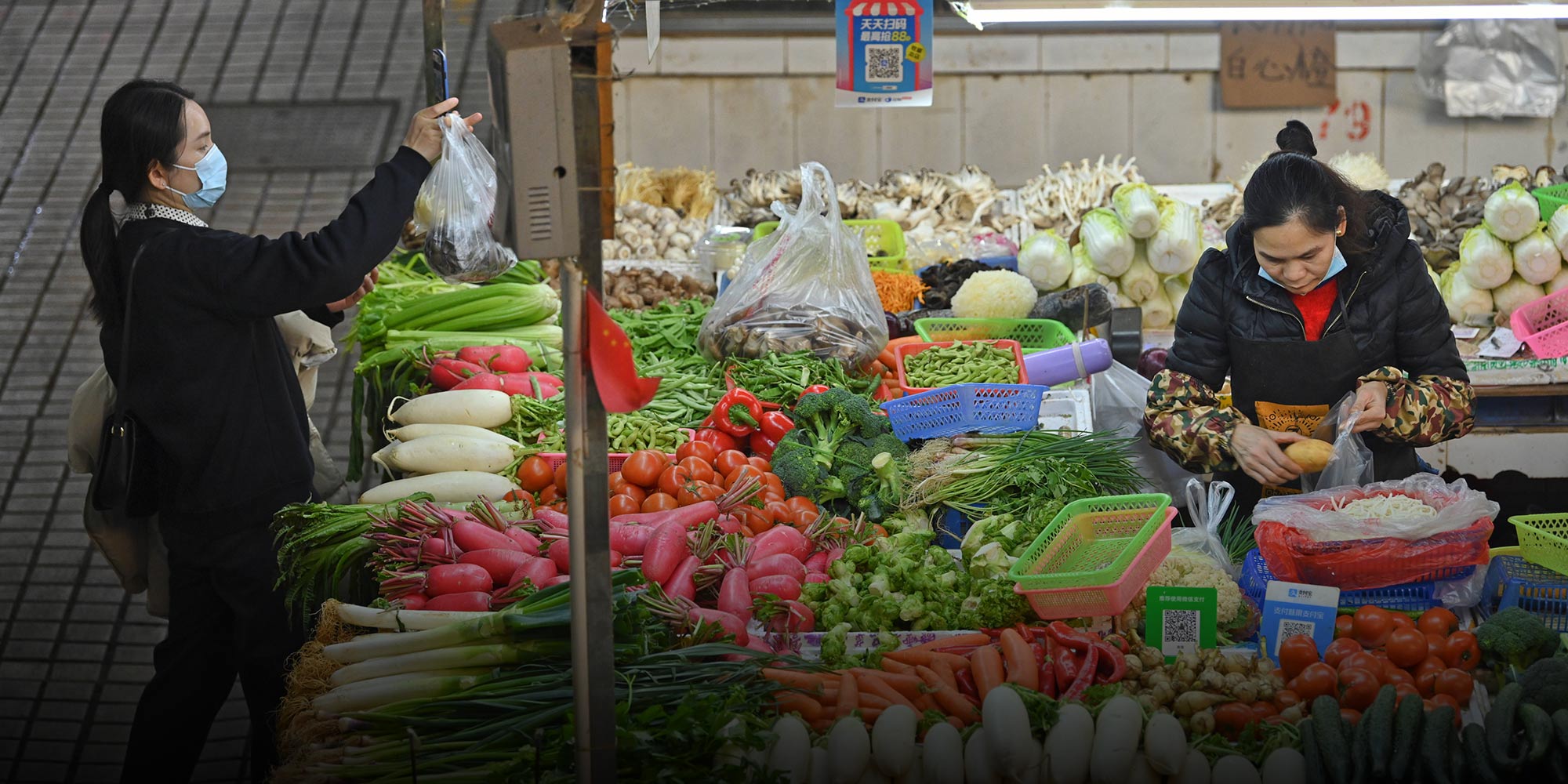 NEWS
China Closely Monitoring Fresh Food Supply Ahead of Spring Festival
A central government agency has instructed lower-level authorities to start planning how to avoid shortages and climbing prices over the Lunar New Year holiday, a peak consumption period.
China will keep a sharp watch on market conditions and take active measures to ensure adequate fresh produce supplies as the peak consumption period of the Lunar New Year holiday approaches, a government official said at a press conference Tuesday.
The National Development and Reform Commission (NDRC), China's top economic planning agency, will oversee production scheduling, logistics transportation, and end sales to guarantee the smooth delivery of daily food necessities, said Yuan Da, director of the NDRC's department of policy studies. The agency will encourage cities with few reserves to actively source goods from elsewhere and sign contracts in advance. Stocks will be released promptly from national warehouses when needed, especially frozen pork, he added.
Heavy rainfall that led to severe flooding in the agricultural heartlands in the south, followed by three cold snaps in the second half of last year, have affected the winter supply of fresh greens and driven up prices, according to the head of statistics at Xinfadi market, Beijing's largest wholesale food market.
On Jan. 15, the average price of vegetables at Xinfadi had soared by nearly 60% from the same day last year, to 4.22 yuan ($0.65) per kilogram, and were up 4.84% from the week before.
Beijing must ensure that the prices of cabbage, radish, potato, and other commonly consumed vegetables remain stable and guarantee adequate supply, Wu Xiangyang, deputy head of the Beijing Commerce Bureau, said on Sunday.
The cost of transportation to Beijing has risen significantly, as vendors try to avoid vehicles and labor coming from the surrounding Hebei province, where there is a COVID-19 outbreak. The lack of capacity has caused freight rates to Beijing to increase by 50%, and in some cases to even double.
The shortage of workers due to epidemic prevention and control measures has also led to hikes in vegetable sorting and packaging costs. These costs are reflected in vegetable prices, Xinfadi's statistician said.
The price of meat is also on the rise. Pork prices were up 16.67% to 45.92 yuan per kilogram in the first week of the year from the middle of November last year. The price of beef jumped 9.2% to 76.95 yuan per kilogram, and the price of mutton rose 8.16% to 74.87 yuan per kilogram.
This is an original article written by Zhu Yanran of Yicai Global, and has been republished with permission. The article can be found on Yicai's website here.

(Header image: A customer scans a payment QR code at a produce market in Nanning, Guangxi Zhuang Autonomous Region, Jan. 15, 2021. People Visual)