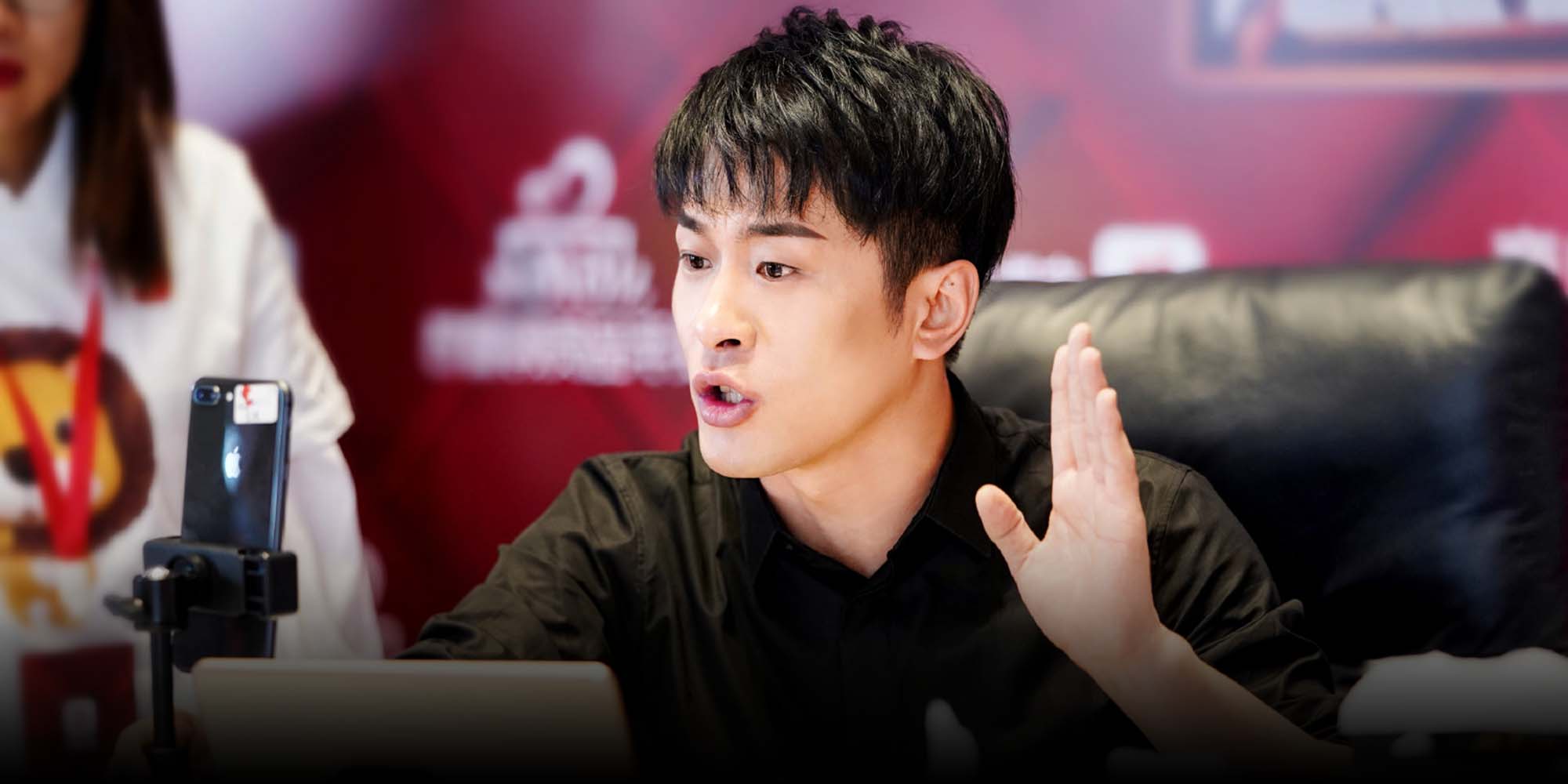 NEWS
A Star Streamer, an Unhappy Customer, and an Onslaught of Trolls
A woman questioned a product she bought from a popular livestreamer, so the celebrity seller shared her phone number with his 70 million fans.
It all started with a purchase made during a commercial livestream event.
Zhang Hong — a pseudonym — had bought the Mingzhi brand of edible bird nests, a sugary and supposedly nutritious delicacy made from bird saliva, from the popular Chinese livestreaming and sales platform Kuaishou. She later claimed the consistency was just like sugar water and publicly shared her dissatisfaction with the brand, endorsed by a celebrity livestreamer with over 70 million followers.
What followed was a barrage of online criticism, with people sending her hate messages and calling her personal phone number. In a video interview published Wednesday by Sixth Tone's sister publication The Paper, Zhang said the series of events cost her her job and led to her being diagnosed with depression.
Zhang blames the bullying she faced on one person: livestreamer Xin Youzhi, popularly known as Xinba, who disclosed Zhang's personal information, including her phone number, because she had disparaged the brand he endorsed.
"All I wanted to know was why the bird nest was all liquid. … They did not respond to this, so I made a casual video," Zhang told The Paper, referring to a video she uploaded Nov. 4 on Douyin, as TikTok is branded in China.
Zhang said she reached a 10,000 yuan ($1,530) settlement with a Mingzhi brand manager the following day. As part of the agreement, she was asked to delete the video she had made slamming the bird nests and backtrack on some of her statements in a follow-up video.
Hours later, on Nov. 5, the livestreamer chimed in and picked a fight.
Zhang's predicament offers a window into China's growing livestreaming industry, which has evolved from pure entertainment to also include online sales. Livestreamers can become influential online celebrities, and companies are increasingly hiring them to market and sell their products and services.
But lately, livestreamers have been under greater scrutiny for supposedly selling substandard products and disingenuously hyping them to increase sales. According to a customer survey released by the China Consumers Association earlier this year, over 37% of buyers reported quality issues with products they purchased from livestreams.
So when Zhang called out Mingzhi's bird nests, the livestreamer selling them, who was effectively acting as the company's brand ambassador, became rattled. During a livestream on Nov. 5, Xinba said he would sue Zhang, as well as all verified accounts on microblogging platform Weibo that had shared her post, for slander. He then revealed her phone number to his fans, according to The Paper's video report, which also included audio recordings from his livestream.
After that, Zhang told The Paper she experienced a wave of harassment via her Douyin account and phone. She added that some people also managed to find her home address, which began receiving ominous deliveries, such as funeral wreaths, from Xinba's peeved supporters.
"He has fans all over the country, and that haunts me," Zhang told The Paper. "There are people saying I have harmed Xinba … but what if one of his angry followers harms me?"
In a new development on Nov. 19, Wang Hai, a well-known blogger who specializes in exposing counterfeit goods, accused Minghzhi bird nests of being "just sugar water." A screenshot of lab tests he shared online showed that the products were extremely low in nutrients, including sialic acid, which is said to be found in the products and improve memory. He further said the bird nests didn't meet production standards recommended by relevant authorities.
Sixth Tone was unable to independently verify Wang's claims, and calls to Guangzhou Rongyu Trading Co. Ltd., which owns Mingzhi, went unanswered by time of publication.
A day after Wang revealed the lab report, Xinba's team announced they would cooperate with customers to provide refunds for the product if desired, while the livestreamer himself later acknowledged that Mingzhi's bird nest advertisements contained "fraudulent information."
Earlier this month, Xinba also apologized to Zhang, saying he would help her find a job and take care of her child — which she says she declined — as well as pursue legal action against the company for making fraudulent claims. He added that his team would refund people who had bought the bird nest by three times more than they had paid, for a total of 62 million yuan.
As of Friday, Mingzhi had wiped its information and removed its products from all major online retail platforms, including Taobao and JD.com. Though the company hasn't responded to the latest developments, in a statement on Nov. 6, Guangzhou Rongyu Trading Co. Ltd. said all of its products were "up to standard."
According to domestic media reports, the market supervision bureau in the southern city of Guangzhou, where the company is based, said earlier this month that it was investigating Xinba, as well as everyone involved in the case.
Meanwhile, Zhang says the online trolling has left her scared and scarred. She went to live somewhere else after the harassment started and hasn't left the home since. She says she also quit her job earlier this month, and that the ordeal has affected her physically, mentally, and financially.
"I'm a single mother," Zhang told The Paper. "My own mom can't see out of her right eye, so she's unable to work. My father is responsible for taking care of my child. My entire family's income depends on me."
Contributions: Wang Xuandi; editor: Bibek Bhandari.
(Header image: Xinba during a commercial livestream event, 2020. From @辛有志xyz on Weibo)