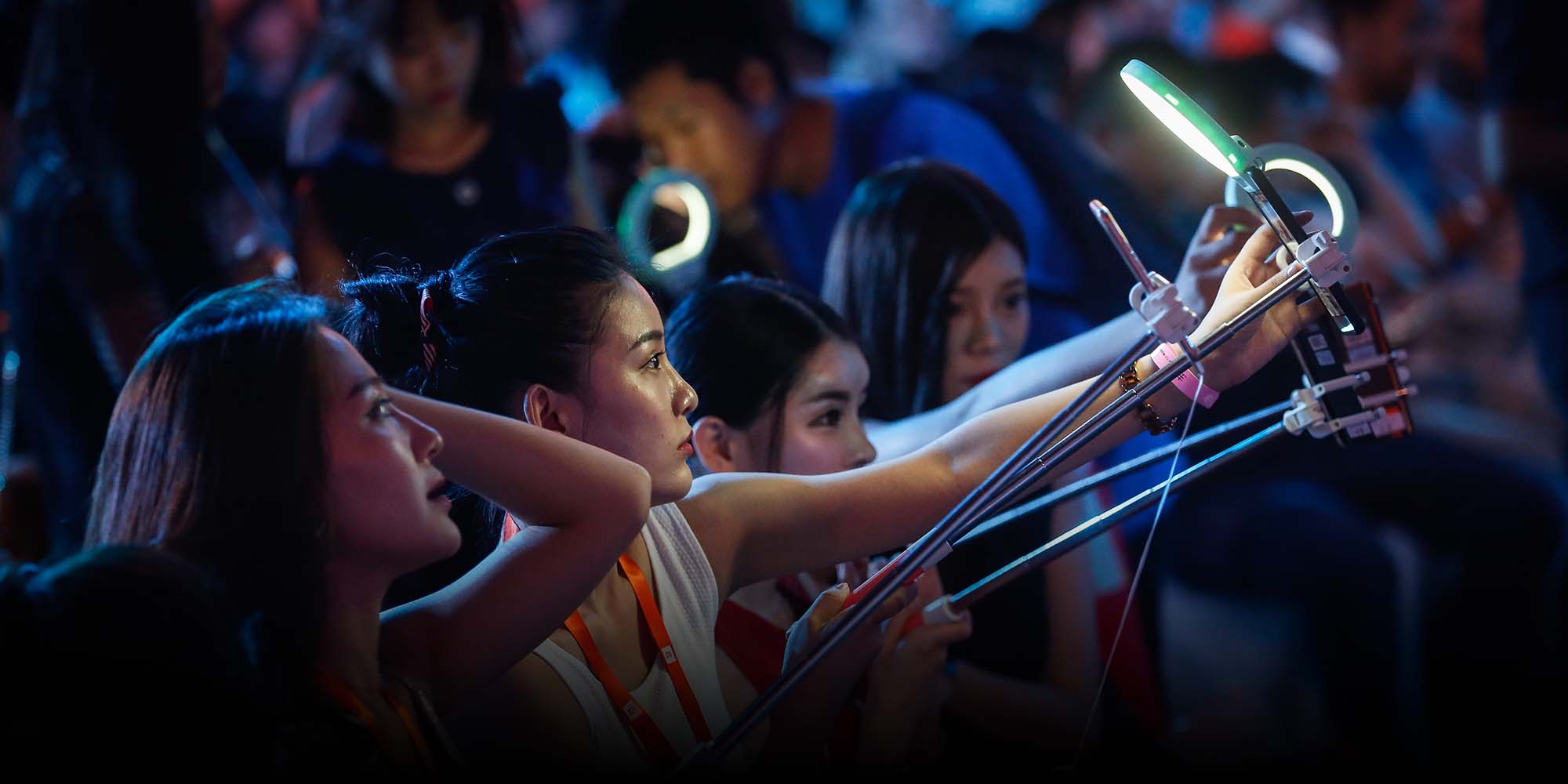 NEWS
China's 'Immoral' Celebrities Could Be Banned From Livestreaming
A notice from the country's media regulator suggests public figures who get caught with drugs or prostitutes could be barred from streaming, but some are worried about its vague wording.
In a year where livestreaming has boomed thanks to quarantine and home-isolation policies made necessary by the coronavirus pandemic, several scandal-plagued Chinese celebrities have quietly resurfaced on the lightly regulated online medium.
Their return to the public eye may be short-lived.
Last week, China's National Radio and Television Administration issued a notice on the management of livestreaming platforms. Among the various stipulations involving online tipping and real-name registration was one that called for bans against "illegal and immoral artists."
News of the notice, which suggested the possibility of lifetime livestreaming bans for certain celebrities, has received over 1.3 million likes since it was shared Wednesday on microblogging platform Weibo by Xiake Dao, or "Island of Chivalrous People," a popular blog run by party mouthpiece People's Daily.
The comments section under the post quickly became a battleground, with justice-seeking users calling out celebrities they felt were deserving of bans. Others, meanwhile, questioned the notice's vague wording and lack of a clear standard for what might constitute "immoral" behavior.
"Does tax evasion count? Does not paying back loans count? Does taking drugs count? Does cheating count?" read the most popular comment under the post, referring to various celebrity scandals from recent years.
Over the next few days, other media chimed in with their own takes on the issue. The current affairs magazine China Comment, for example, argued that, rather than let social media be the de facto judge and jury, a legal standard should be established for what counts as "immoral."
On Friday, Xiake Dao — an authoritative voice, given its government ties — published an article saying that clear standards for "illegal and immoral" behavior would be published at a later date.
In the meantime, the article gave a list of five celebrities who have appeared in livestreams this year but would certainly qualify for such a ban. Among them are actors Fan Bingbing, who disappeared for three months in 2018 after becoming embroiled in a tax evasion scandal; Ko Chen-tung, who was busted for using marijuana in 2014; and Huang Haibo, who was digitally erased from a hit drama series because he had solicited a sex worker several years earlier.
According to Xiake Dao, although the ban may seem harsh, morality is a major issue for people with wide public influence, especially over youth.
"In Chinese culture, the so-called personal morals of public figures have never been a private affair," the article said. "If you're going to rely on fans and web traffic to make a living, then you must shoulder the corresponding social and moral responsibility."
Editor: David Paulk.
(Header image: People Visual)