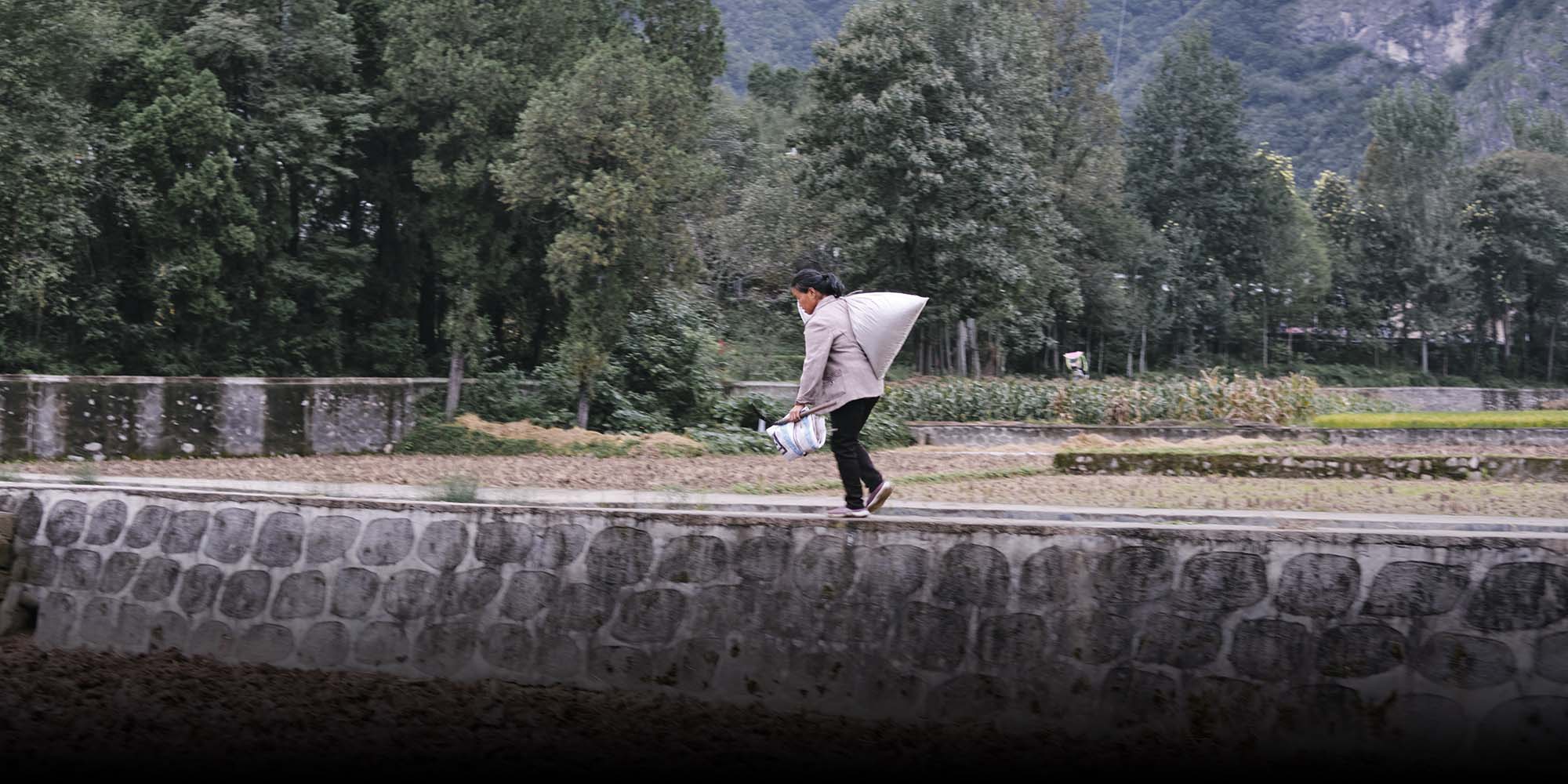 NEWS
Despite a Bumpy 2020, China Says It Has Eliminated Poverty
The government claims to have lifted over 800 counties out of poverty since 2015. How will it keep them above the line?
China on Monday achieved an ambitious goal years in the making, announcing that all 832 counties it had classified as "impoverished" years ago are now above the poverty line, according to state-run newspaper People's Daily.
Prior to the announcement, there were just nine counties remaining on the list, all located in the southwestern Guizhou province, which has the largest poor population of any provincial-level region. Guizhou authorities said Monday that the nine counties had finally "graduated" from the poverty list.
In 2015, Chinese President Xi Jinping pledged to eradicate absolute poverty in the country by the end of 2020. By the central government's definition, a county is considered not impoverished if its proportion of residents making less than 4,000 yuan ($608) per year is less than 2%.
With still a week to go before December, Monday's early announcement came as a surprise to many, especially after China's economy was stymied by COVID-19 earlier this year. Over the past few months, however, many sectors have shown signs of recovery.
In early July, the United Nations had warned that the COVID-19 pandemic could push as many as 71 million people worldwide back into extreme poverty, contributing to the first global rise in poverty in two decades.
During China's lockdown period from February to April, many people saw their wages cut due to business shutdowns, if they didn't lose their job entirely. The country's economy is at its lowest growth rate in decades. The pandemic had many worried that China's decades of progress toward alleviating poverty, improving education, and expanding health care could be reversed. Directives to mitigate these undesired knock-on effects have come from the highest echelons of government, with President Xi urging lower-level authorities to take necessary measures to prevent a return to poverty.
Despite China's rapid economic development over the past few decades, a large number of people still live in poverty, mostly in the country's inland regions, where educational resources are stretched thin and opportunities are fewer compared with China's more prosperous coastal provinces.
To meet the central government's ambitious 2020 poverty alleviation target, authorities launched sweeping campaigns to raise local living standards, relocating people from mountaintop hamlets, pairing wealthy eastern regions with inland provinces, sending migrant workers from rural areas to large coastal cities, and doling out cash subsidies to qualifying households. According to an official estimate from January, over 93 million people in China have been lifted out of poverty since 2012.
Now that China has met its target — at least according to the government's own prescribed standards — the next phase will be to revive the countryside and ensure that the hard-won gains from the past few decades are sustainable, said Xing Chengju, a sociologist studying poverty alleviation at Northwest A&F University in the inland Shaanxi province.
"Technically, we have successfully 'graduated' all impoverished counties, but how sustainable is the result? Can it withstand the test (of time) and market risks? Can small-time farmers withstand the unpredictability of disease or accidents? This remains to be seen," Xing told Sixth Tone.
After 2020, anti-poverty campaigns and targeted financial assistance will be reduced from "warlike" to "normal" intensity, according to the State Council, China's Cabinet. The central government has vowed that all funding currently being allocated to local development initiatives and direct transfers to families will continue. For the next five years, China will focus on "supporting a group of key counties for rural revitalization," referring to another grand scheme for converting destitute rural areas into modern, self-sustaining villages by developing tourism, eco-farming, and artistic revivals, among other commercial possibilities.
Eradicating absolute poverty doesn't mean an end to the government's poverty alleviation work, because there is still disparity, said Xing.
"Income inequality is at the core of relative poverty," he said. "We can never eradicate relative poverty. But I think the ultimate goal of our country's work is to continue to narrow the welfare gap between poor and non-poor, and to achieve a relative balance."
Editor: David Paulk.
(Header image: A woman walks by farmland in Lüeyang County, Shaanxi province, Sept. 26, 2020. Wu Huiyuan/Sixth Tone)