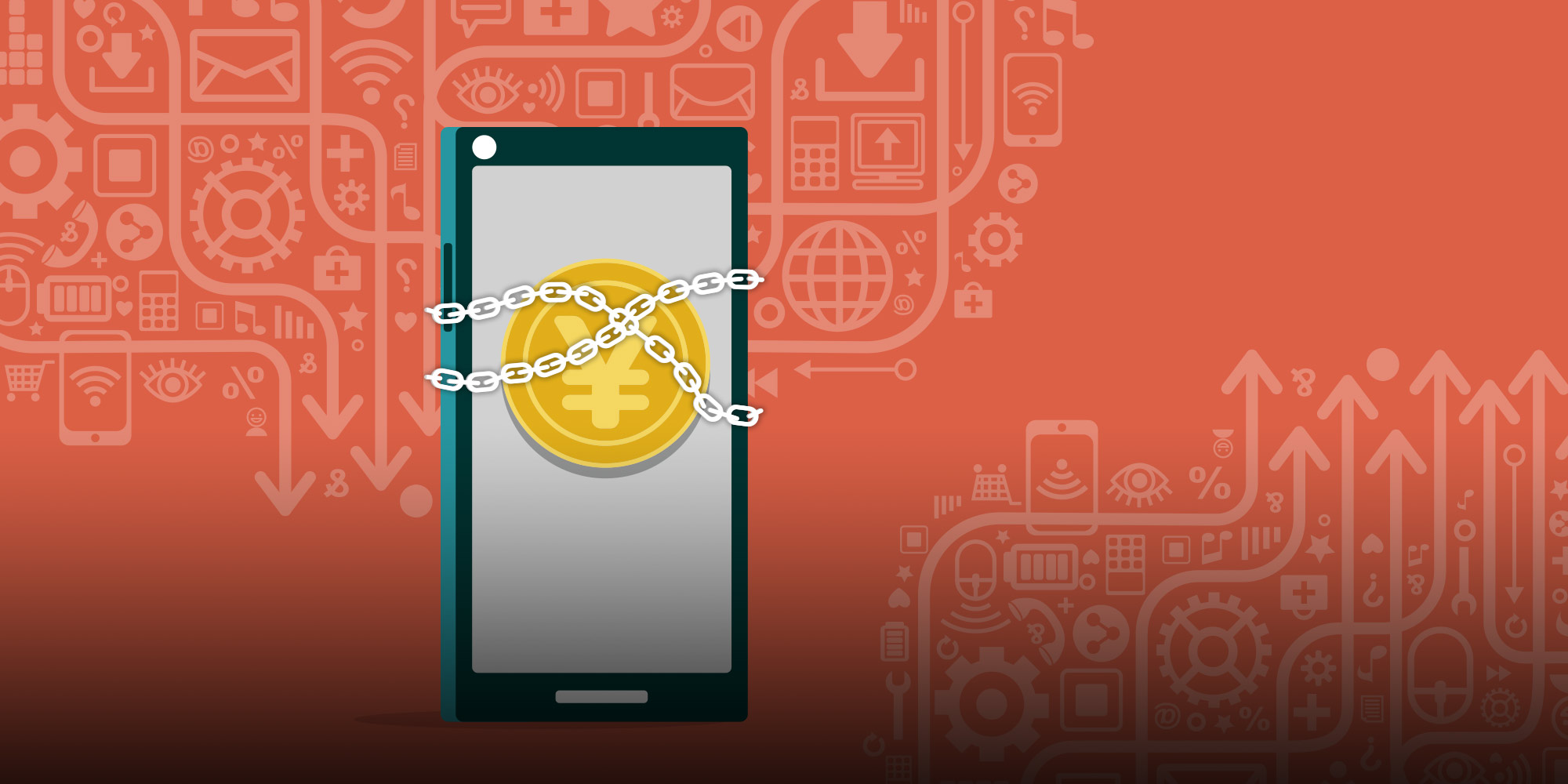 NEWS
In Cashless China, Criminals Are Punished With Payment App Bans
In a society increasingly reliant on Alipay and WeChat Pay, fraudsters will have to make do with cold hard cash.
 Rather than jail time or hefty fines, China's justice system is employing a new type of punishment for criminals this year: massive inconvenience.
The state-run Xinhua News agency reported Wednesday that 2,421 people found guilty of bank card and mobile SIM card-related crimes in the southern Guangdong province over the past month have been barred from making mobile and bank card payments for five years. They will now only be able to use cash.
The punishment is tantamount to social exclusion in a country where mobile payments are employed in every area of life, from public transport to grocery shopping, household bills, health care, and tourism. Leading payment apps Alipay and WeChat are so dominant that the government has had to remind businesses that refusing cash is illegal.
Guangdong provincial police authorities told Xinhua that the punishments were administered as part of a nationwide police campaign beginning Oct. 10 to crack down on criminal gangs selling, renting, and lending out bank and mobile SIM cards — which are tied to people's ID cards.
Since then, Guangdong police say they have confiscated over 6,850 bank cards and 48,880 mobile SIM cards, busted 617 "criminal dens," and publicly exposed bank and telecom provider branches with high crime rates, as well as criminals working within the industries.
Such repurposed cards can be used for crime. Last month, authorities in eastern China announced they had rolled up a marijuana-selling network that used other people's SIM cards to conduct business.
Selling and renting bank cards has been illegal since 2016, but the practice hasn't faced clampdowns until recently. In December last year, the Ministry of Public Security and the Bank of China jointly announced the crime's five-year punishment, clarifying that offenders would only be able to withdraw money at branches, not ATMs.
Since then, five-year bans have been issued to thousands across China. In Shishi City in eastern Fujian province, police publicly posted a partially anonymized list of 183 criminals accused of the same crime.
Similar punishments of inconvenience in China have included bans from public transport. Since 2013, millions of people who authorities added to China's "national credit blacklist" — people determined to have engaged in "dishonest behavior" such as not paying wages, bills, or loans — have been banned from using air and high-speed rail services.
A commentary by Beijing Youth Daily published Thursday said that the cash-only punishments "precisely" fitted their respective crimes and would serve as a warning to others. Reacting online, most people have been supportive of the harsh action, though some have balked at the horror of life without mobile payments.
"It's a social death," wrote a user of social media site Weibo under news of the bans. "That's really too cruel."
Editor: Kevin Schoenmakers.
(Header image: Visual elements from sorbetto/People Visual, re-edited by Ding Yining/Sixth Tone)