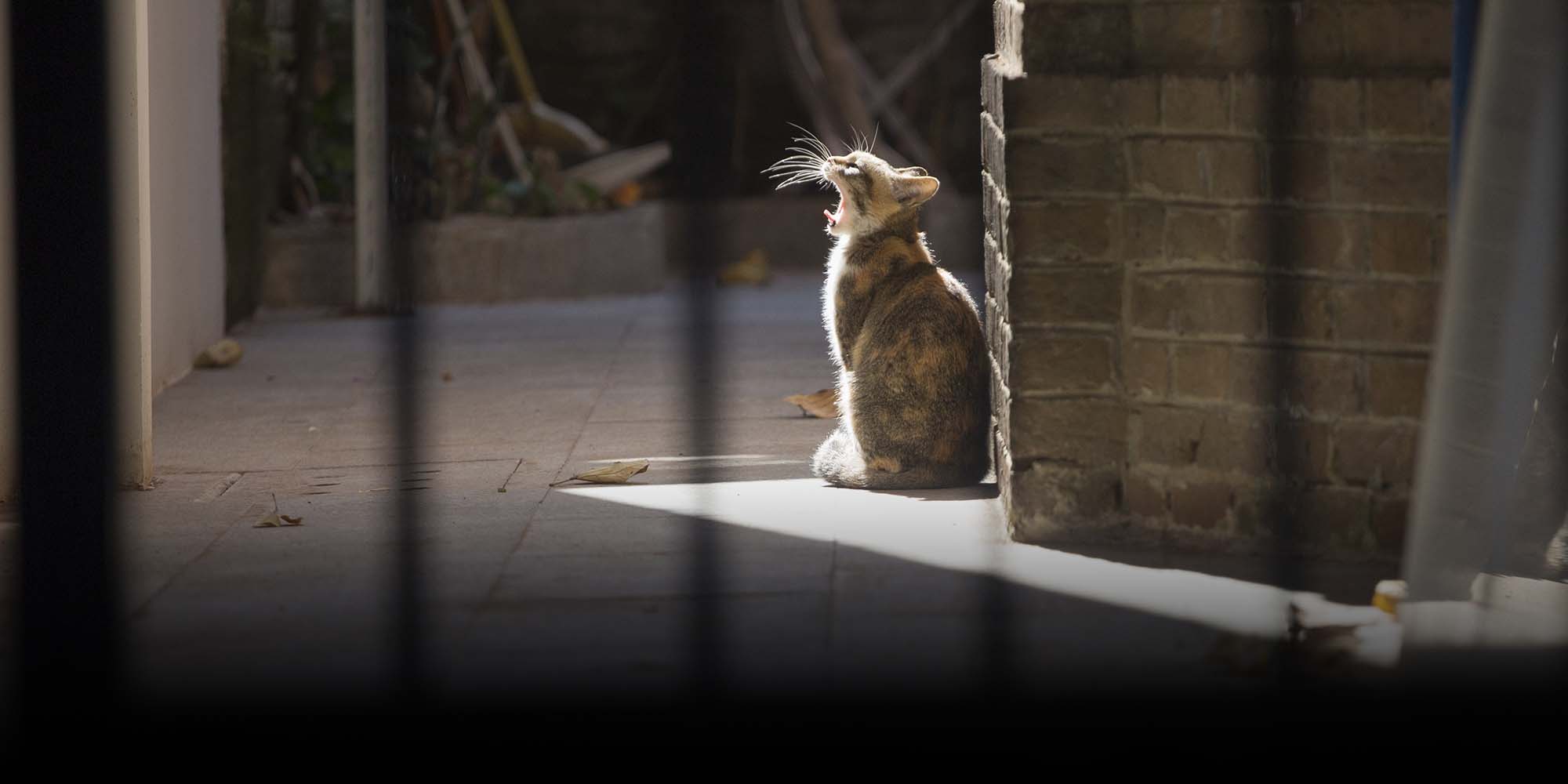 NEWS
Pregnant Cat's Cruel Death Prompts Calls for Animal Abuse Law
Despite frequent incidents, China has yet to join most other countries in outlawing the mistreatment of animals.
After a man fatally tortured a pregnant cat with boiling water, many in China are once again calling for authorities to enact animal abuse legislation, with even state broadcaster CCTV joining the chorus.
"It's the consensus of the whole society to oppose animal abuse, but it's only at the moral level," CCTV said on its official Weibo microblog Wednesday. "Whenever there is a case of animal abuse and killing, the public has no choice but to denounce it."
According to CCTV, the cat abuser, an employee of a security company in Taiyuan, in northern China's Shanxi province, has been fired by his employer and taken into police custody. "But because of the legal gap, he will probably not be punished too much," CCTV said. In the comments section below the post, many Weibo users echoed the broadcaster's view.
A video of the abuse widely shared on social media earlier this week showed the man pouring hot water over a cat on the street. When bystanders stopped him, he explained he wanted to kill the animal because it had stolen meat. After the cat was taken to a vet, her four unborn kittens were discovered to have died. The mother suffered burns to over 70% of her body, and though she seemed to recover slightly with treatment, she, too, ultimately died.
More than 100 countries have enacted laws protecting or guaranteeing animal welfare, but in China, little progress has been made since legal scholars and other experts proposed a draft law on the prevention of animal cruelty in 2010. During this spring's "two sessions" annual legislative and political advisory meetings, delegates once again suggested that such legislation should be drawn up, though nothing came of it apart from online discussion.
At present, Chinese law only protects rare and wild animals. "In China, the fight against animal cruelty currently relies on ethical scrutiny, as people object to the abuse of pets and stray animals on moral grounds," said Zhang Bei, a volunteer with the Wuhan Small Animal Protection Association, a nongovernmental organization. "The main thing the association can do is educate children and teenagers not to harm animals."
Videos of people abusing or killing animals seemingly for fun frequently appear on Chinese social media, to the horror of animal welfare activists like Zhang. "Without a law, abusers will think it's no big deal, as they are just animals — mindless, like commodities," she told Sixth Tone. "Without legislation, as bystanders, there is no way for us to really dissuade them, and they will not be punished."
In April, domestic media reported that a senior at the eastern Shandong University of Technology had abused and killed 80 stray cats over two months through various acts of violence. The student — who also filmed and posted such videos on social media — was later expelled.
In January, an amusement park in the southwestern municipality of Chongqing sent a live pig flying into the air from its bungee jump attraction as a publicity stunt. Although the pig was described as "calm and unresponsive," the video garnered angry responses.
According to Ma Yong, deputy secretary of the China Biodiversity Conservation and Green Development Foundation, an environmental NGO, the lack of protection for small animals in China is the main reason for the high incidence of abuse.
Calling the situation "grim," Ma told Sixth Tone he is hopeful a law will eventually be enacted. "We shall legislate to deal with it and curb the spreading trend, because such abuse promotes the tendency of violence and has a great negative impact on society, especially on teenagers," he said.
Additional reporting: Qin Siqi; editor: Kevin Schoenmakers.
(Header image: IC)