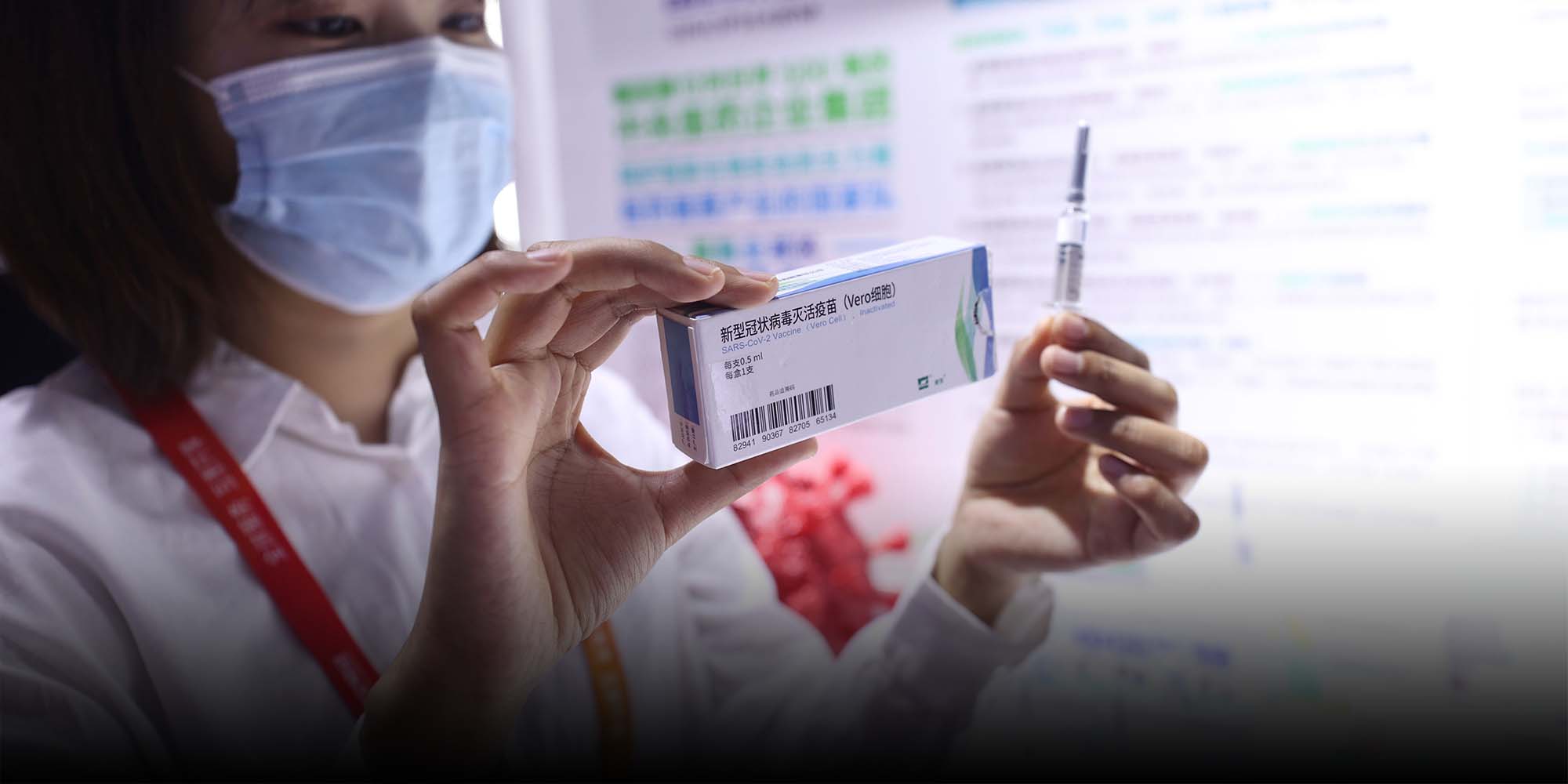 NEWS
COVID-19 Vaccine Ready for Chinese Public: Report
An insider said people in Wuhan and Beijing will be among the first eligible to schedule appointments with coronavirus vaccine developer Sinopharm.
Pharmaceutical giant Sinopharm may soon begin offering COVID-19 vaccine appointments to residents in Wuhan and Beijing, both affected by coronavirus outbreaks earlier this year.
People in the two Chinese cities will reportedly be able to schedule appointments via Sinopharm's official website or multipurpose app WeChat. They will then be notified to go to an affiliated facility for the shots.
Since domestic outlet CLS.cn broke the news Tuesday, citing a source familiar with the matter, it has been widely shared by other Chinese media, including Sixth Tone's sister publication The Paper.
According to The Paper's report Monday, a WeChat applet run in cooperation with Sinopharm was allowing people to sign up for appointments. By Tuesday afternoon, however, the applet was no longer accessible.
Sinopharm has not responded to the reports, and Sixth Tone's attempts to contact the company Tuesday were unsuccessful.
An insider told CLS.cn that Chinese international students — particularly those planning to go abroad in the winter or spring — will be prioritized for vaccinations and receive them free of charge.
How much the vaccine will cost for others remains unclear. Zheng Zhongwei, head of the National Health Commission's vaccine research and development team, said in September that the price of any future vaccine "must be within a range that the public can accept."
Previously, Sinopharm's chairman had suggested in August that a two-dose course would cost up to 1,000 yuan ($150) — though a top executive at China National Biotec Group, Sinopharm's subsidiary making the vaccines, later said the price would be no more than 600 yuan.
Last week, the World Health Organization said as much as one-tenth of the world's population may have been infected with the coronavirus. Meanwhile, epidemiologists are concerned about the potential for a "second wave" of infections with the approach of winter, also expected to coincide with flu season.
Since July, hundreds of thousands of people in China — including medical workers, border inspectors, military personnel, staff at transport hubs, and employees at large companies — have been inoculated with candidate vaccines still undergoing late-stage human trials and awaiting approval.
Though there are risks associated with unapproved vaccines, according to multiple reports, those who have been inoculated with candidates aren't experiencing severe side effects and aren't contracting the coronavirus.
China is among the global front-runners in the race for a vaccine against the COVID-19 virus. Five of the 11 candidate vaccines that have been approved for late-stage human trials are Chinese-developed, two by Sinopharm.
On Friday, China announced that it would join COVAX, a global initiative for providing future vaccines to other countries in proportion to their need, effectively aiding the world's most vulnerable nations.
Correction: A previous version of this story referred to China National Biotec Group as a rival vaccine developer to Sinopharm. The two companies merged in 2009, and CNBG is Sinopharm's vaccine-making subsidiary.
Contributions: Du Xinyu and Ye Ruolin; editor: David Paulk.
(Header image: A woman holds a sample of the China National Biotec Group-developed COVID-19 vaccine candidate at an expo in Beijing, Sept. 6, 2020. People Visual)