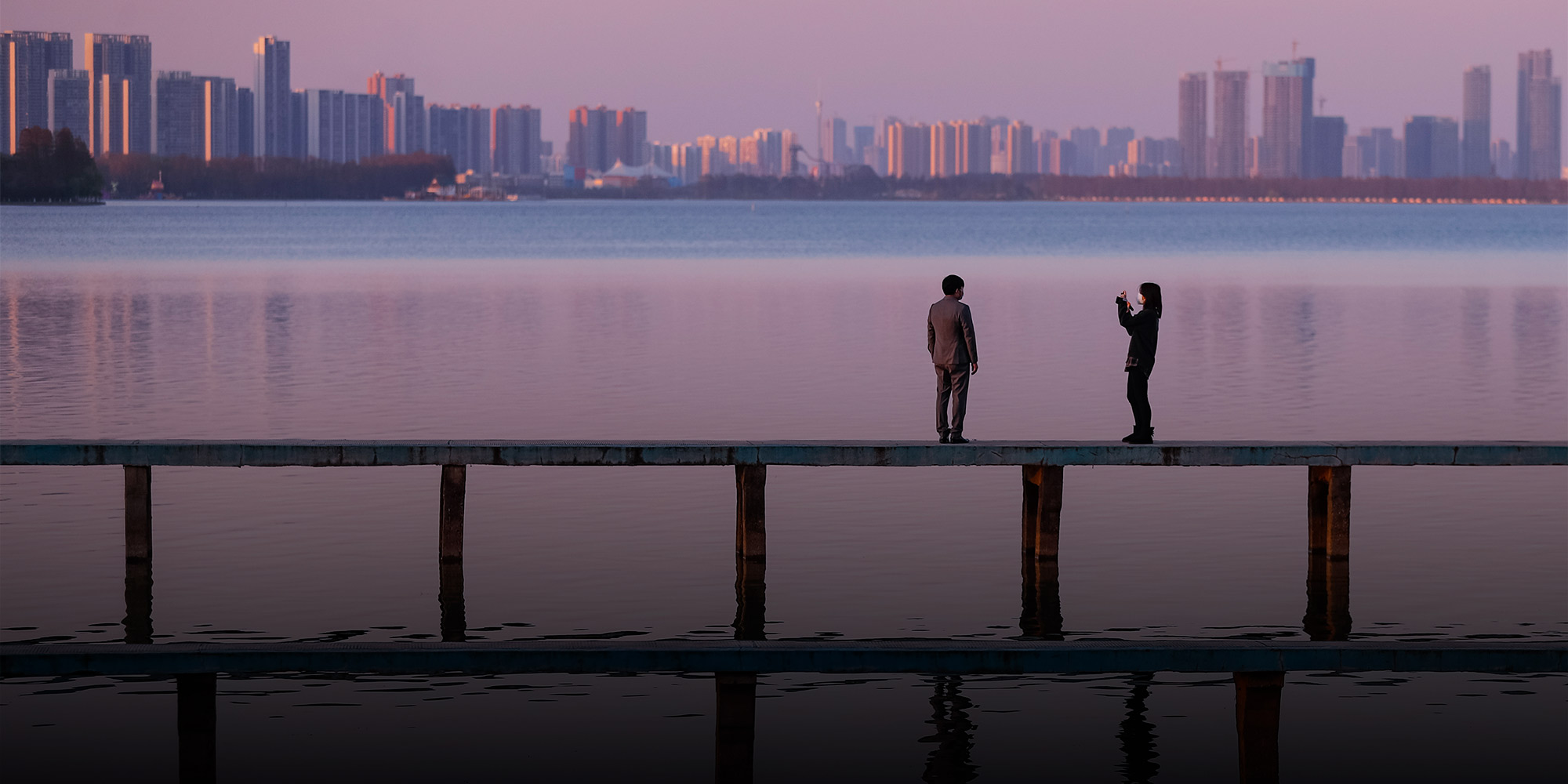 NEWS
Coronavirus: Latest Updates (March 16-31)
Rolling coverage of the novel coronavirus that has infected tens of thousands of people in China and growing numbers abroad.
For daily updated figures on infections, deaths, and suspected cases in China and abroad, see Sixth Tone's digital infographic here.
March 31, 2020
China to Count Asymptomatic Coronavirus Carriers as Confirmed Cases
Beginning Wednesday, people who test positive for coronavirus but do not show symptoms will be counted as confirmed infections in China, the country's National Health Commission said Tuesday.
The announcement comes a day after Premier Li Keqiang emphasized the need to monitor, track, quarantine, and treat asymptomatic patients at a meeting of China's leading COVID-19 experts.
According to an official notice, Li said that once asymptomatic patients are identified, the government should arrange quarantine and medical treatment, identify the source of infection as quickly as possible, and round up close contacts for medical observation.
Li added that information on asymptomatic patients should be transparently disclosed, while late reporting or underreporting should be avoided.
Under China's current COVID-19 diagnosis and treatment guideline, asymptomatic carriers are not counted as "confirmed cases." However, a study published Saturday found that close contacts of these "silent carriers" were statistically just as likely to become infected as those of sick patients.
March 30, 2020
Health Authority Says China's COVID-19 Outbreak 'Mostly Contained'
China's top health authority announced during a press conference Sunday that the "domestic (COVID-19) outbreak has been mostly contained, as the number of confirmed cases in China fell below 3,000 as of Mar. 28."
Over the past few weeks, China reported fewer new coronavirus infections as well as increasing numbers of patients being discharged from hospitals. Seven provincial-level regions now say they have zero active infections, and 11 more report fewer than 10 confirmed cases left, according to Sixth Tone's sister publication The Paper.
As of Sunday, a combined 3,199 confirmed cases had been reported across Hong Kong, Macao, Taiwan, and the Chinese mainland, according to the National Health Commision.
March 27, 2020
China Imposes Temporary Entry Ban on Most Foreign Nationals
Beginning Saturday, China will temporarily ban foreign nationals — including those with valid visas or residence permits but excluding diplomats — from entering the country.
"The suspension is a temporary measure that China is compelled to take in light of the outbreak situation and the practices of other countries," the Ministry of Foreign Affairs and National Immigration Administration said in a joint notice Thursday.
The same day, China reported 55 new cases of COVID-19 — with all but one coming from overseas — bringing the country's running tally of imported cases to 595.
This month, Beijing and Shanghai announced that, in addition to serving compulsory 14-day quarantine periods, all travelers arriving from overseas would be tested for the coronavirus at local ports of entry.
March 26, 2020
China Says It Has Sent Medical Supplies to 83 Countries
China has provided medical supplies, including face masks and test kits, to 83 countries fighting the COVID-19 pandemic, according to a State Council Information Office press conference Thursday.
As the pandemic intensifies worldwide, many Chinese companies have shifted to export-oriented production. According to financial news outlet CLS, several companies manufacturing face masks saw their shares hit the daily trading limit on Wednesday due to increasing demand from abroad. In March, China entered into agreements with Italy and South Korea to provide 8 million and 10 million masks, respectively, leaving some in China worried that the domestic stock might suffer.
Ye Jiajia, a project manager at Zhende Medical Co. Ltd., which cooperates with the Chinese government to produce 1.5 million face masks per day, told Sixth Tone that since being asked earlier this month to send a large shipment of masks to Italy, the company is now focused on allocating supplies domestically.
"Even if the COVID-19 outbreak has slowed down in China, masks are still needed here," said Ye. "Soon schools will resume. We need to keep up the supply."
March 25, 2020
Planes and Trains Resume Service in Hubei
Hubei province, the center of China's COVID-19 outbreak, resumed flights and trains on Wednesday after two months of restricted travel.
According to local media, train tickets to and from Hubei — except its capital of Wuhan — can now be purchased, and three airports in the province have been reopened.
Meanwhile, Wuhan resumed some bus routes Wednesday and will reopen its subway lines from Saturday, when train service to the city will also resume. Passenger trains will not depart from Wuhan until April 8, however.
The government of Hubei had announced earlier this week that travel restrictions in all localities except Wuhan would be lifted Wednesday.
Shanghai Relaxes Entry Restrictions on Residential Compounds
Shanghai has relaxed entry restrictions on residential compounds after weeks of strictly enforced COVID-19 containment measures.
According to a government notice Tuesday, nonresidents — including delivery workers and friends and family of residents — are allowed to enter communities they don't live in, provided they pass a temperature screening and show a green code on a government-backed health-tracking app to indicate a clean bill of health.
The notice also says that all compound residents returning from countries severely affected by COVID-19 may only be admitted after testing negative, and that once inside, they are forbidden from leaving during the compulsory quarantine period.
March 24, 2020
Hubei to Lift Wuhan Lockdown on April 8
The government of Hubei province has said it will lift a monthslong citywide lockdown on Wuhan, the center of China's COVID-19 outbreak, on April 8.
In a statement Tuesday, Hubei officials also said that people anywhere in the province except Wuhan would be able to travel freely from Wednesday, provided they can show a green code on a government-backed health-tracking app indicating a clean bill of health. The statement is consistent with relaxed travel restrictions announced last week by the Hubei provincial coronavirus task force.
Since Wuhan went under lockdown on Jan. 23, with no unauthorized personnel being allowed into or out of the city, the local outbreak has been largely brought under control, leading to closures of makeshift "shelter hospitals" for patients with mild symptoms and emergency medical workers being sent home to the provinces from whence they came.
However, domestic media reported Monday on mounting public concerns over Wuhan's "silent carriers" — asymptomatic people who, despite testing positive for the coronavirus and being infectious to others, aren't counted toward the city's official tally of "confirmed cases" — casting doubt on whether now is the right time to be relaxing containment policies.
March 23, 2020
First Subjects Inoculated With Experimental COVID-19 Vaccine in Wuhan
A first group of volunteer test subjects in Wuhan have been inoculated with an experimental vaccine against the COVID-19 virus, The Beijing News reported Saturday.
All participants will be put under medical observation at designated facilities for a period of two weeks.
The vaccine, developed by scientists from the Academy of Military Medical Sciences of the People's Liberation Army, received approval on March 16 for an early-stage human trial. The study planned to recruit 108 healthy volunteers aged 18 to 60, and to run from March 16 to Dec. 31.
Hubei Promises $1,400 Subsidies for Impoverished Residents With COVID-19
Authorities in the central Hubei province, where COVID-19 is most concentrated in China, will give each individual living in poverty a one-time allowance of 10,000 yuan ($1,400) if they test positive for the coronavirus, local media reported Sunday.
The provincial poverty alleviation leading group is working with the China Foundation for Poverty Alleviation to distribute the financial aid — though the plan does not mention a specific poverty threshold.
According to China's national standard, any person earning an annual income of less than 2,300 yuan — or $0.89 a day — is considered impoverished. Meanwhile, the World Bank's poverty benchmark is $1.90 a day.
The leading group also announced other relief measures. Senior citizens living alone, people with severe disabilities, and those who rely on social security will receive special assistance to ensure that they have access to groceries and basic commodities. The leading group further said that companies offering jobs to poverty-stricken people will be eligible for subsidies of 2,000 yuan per hire.
March 22, 2020
Shanghai to Run COVID-19 Tests on All Overseas Arrivals
Shanghai will conduct COVID-19 nucleic acid tests on all overseas arrivals in a bid to further strengthen the city's screening protocols, local health authorities announced at a press conference on Sunday.
As of Saturday, Shanghai had reported a total of 56 imported cases, while 26 suspected cases originating from abroad are under investigation.
Local officials announced Thursday that Chinese nationals and non-Chinese arriving in the eastern city from any of 24 "key" countries must submit to a 14-day quarantine either at home or a designated hotel. That's up from 16 countries on Tuesday, with new additions Australia, Canada, and Malaysia joining the list.
Meanwhile, the Civil Aviation Administration of China announced on Sunday that from Monday, all international flights to Beijing would be rerouted to other cities in the country, including Tianjin, Shanghai, and Xi'an. Passengers would be required to complete necessary customs, immigration, and initial medical checks before the flight could continue to the capital.
March 19, 2020
China Reports Zero New Local COVID-19 Infections for First Time
China reported zero new local COVID-19 infections on Wednesday, with all 34 newly confirmed cases that day coming from abroad, according to the National Health Commission. Domestic media say this is the first time the country has reported no new local cases.
The imported infections were detected in the municipalities of Beijing and Shanghai, as well as the provinces of Guangdong, Heilongjiang, and Zhejiang. In Wuhan, the center of the COVID-19 outbreak in China, there were also no newly identified suspected cases on Wednesday, according to the National Health Commission.
Hubei To Remove Intra-Province Traffic Barriers, Except Into Wuhan
Authorities in Hubei province have ordered the removal of all traffic barriers except those around Wuhan — the heart of the COVID-19 outbreak in China — and at highway border checkpoints leading into neighboring provinces.
In a notice Wednesday, Hubei's headquarters for COVID-19 prevention and control told all cities, prefectures, and counties throughout the province to follow the barrier removal directive and ensure the safe flow of personnel and vehicles.
Residents from areas at low to medium risk are now allowed to leave Hubei, provided their government-backed health tracker app displays a green code, or they secure a health certificate issued by their community office. In addition, they must also obtain a document issued by authorities at their destination confirming that they are returning to their place of residence or work.
The announcement comes amid diminishing numbers of newly reported COVID-19 cases in the central province. As of Wednesday, cities in Hubei besides Wuhan had reported no new infections for 14 consecutive days, according to local media.
March 17, 2020
China Begins Sending Medical Workers Home From Hubei
Over 3,600 medics sent to assist with COVID-19 treatment and control in central China's Hubei province are scheduled to return home Tuesday, according to state media. It is the first withdrawal of health care workers from the province where the virus is most concentrated since aid teams began arriving there in late January.
The move follows a central government meeting at which authorities decided to start "pulling back medical workers in an orderly fashion after ensuring high-level treatment for critical patients and helping Hubei restore its regular medical services."
Since the coronavirus was first detected in Hubei, China has dispatched 346 medical teams from across the country, consisting of over 42,000 medical workers, to the province to assist with treatment and containment efforts, according to the government.
Beijing Reopens SARS Quarantine Hospital to Treat Imported COVID-19 Cases
Seventeen years after Xiaotangshan Hospital was used as a quarantine facility for SARS patients, Beijing has reopened it to accommodate COVID-19 patients arriving from overseas, as well as international travelers who require further screening, city officials announced at a press conference on Tuesday.
So far, over 600 health care workers from local hospitals have been dispatched to Xiaotangshan, which had been under renovation since January as part of the Chinese capital's plan to contain the pandemic.
Only 14% of China's COVID-19 Cases Were Reported by Jan. 23, Study Suggests
Undocumented patients may have been responsible for over 14,000 infections during the early stages of the COVID-19 outbreak in the central Chinese city of Wuhan, according to a new study published Monday in the academic journal Science.
Researchers from the U.S., the U.K., Hong Kong, and the Chinese mainland constructed a computer model to simulate the spread of the novel coronavirus from Jan. 10-23. The model estimated that the 830 infections documented by the National Health Commision as of Jan. 23 — the day Wuahan went under lockdown — represented only about 14% of the total COVID-19 cases in China, meaning some 5,100 cases initially went unreported.
As these undocumented cases continued to move around freely, they in turn infected an estimated 14,500 additional people in the country, accouting for 86% of all COVID-19 cases from Jan. 10-23, as predicted by the model.
March 16, 2020
Beijing Mandates 14 Days' Quarantine for All Incoming Passengers
Beginning Monday, Beijing's municipal government is requiring all passengers arriving from overseas to stay at designated quarantine facilities for 14 days regardless of whether they show symptoms of COVID-19, the city's deputy secretary said during a press conference Sunday.
As of Sunday, Beijing had reported over 30 imported cases of COVID-19. In an effort to contain the spread of the disease, the city government announced that all passengers arriving from abroad, as well as those coming from Hong Kong, Macao, and Taiwan, would have to stay at designated locations for two weeks of medical observation. They will also be responsible for paying for the quarantine period themselves, according to the deputy secretary, who did not suggest how much this would cost.
There are reportedly two exceptions under which travelers may be eligible for home quarantine instead: if they live alone, or if they are deemed "unsuitable for group quarantine," as in the cases of pregnant women or elderly people.
A few provincial-level administrative regions —including the eastern Anhui province and northern Inner Mongolia Autonomous Region — have implemented similar measures, according to domestic media.
Our earlier coronavirus coverage can be found here.
(Header image: People take photos at the East Lake Scenic Area in Wuhan, Hubei province, March 18, 2020. Shen Bohan/Xinhua)