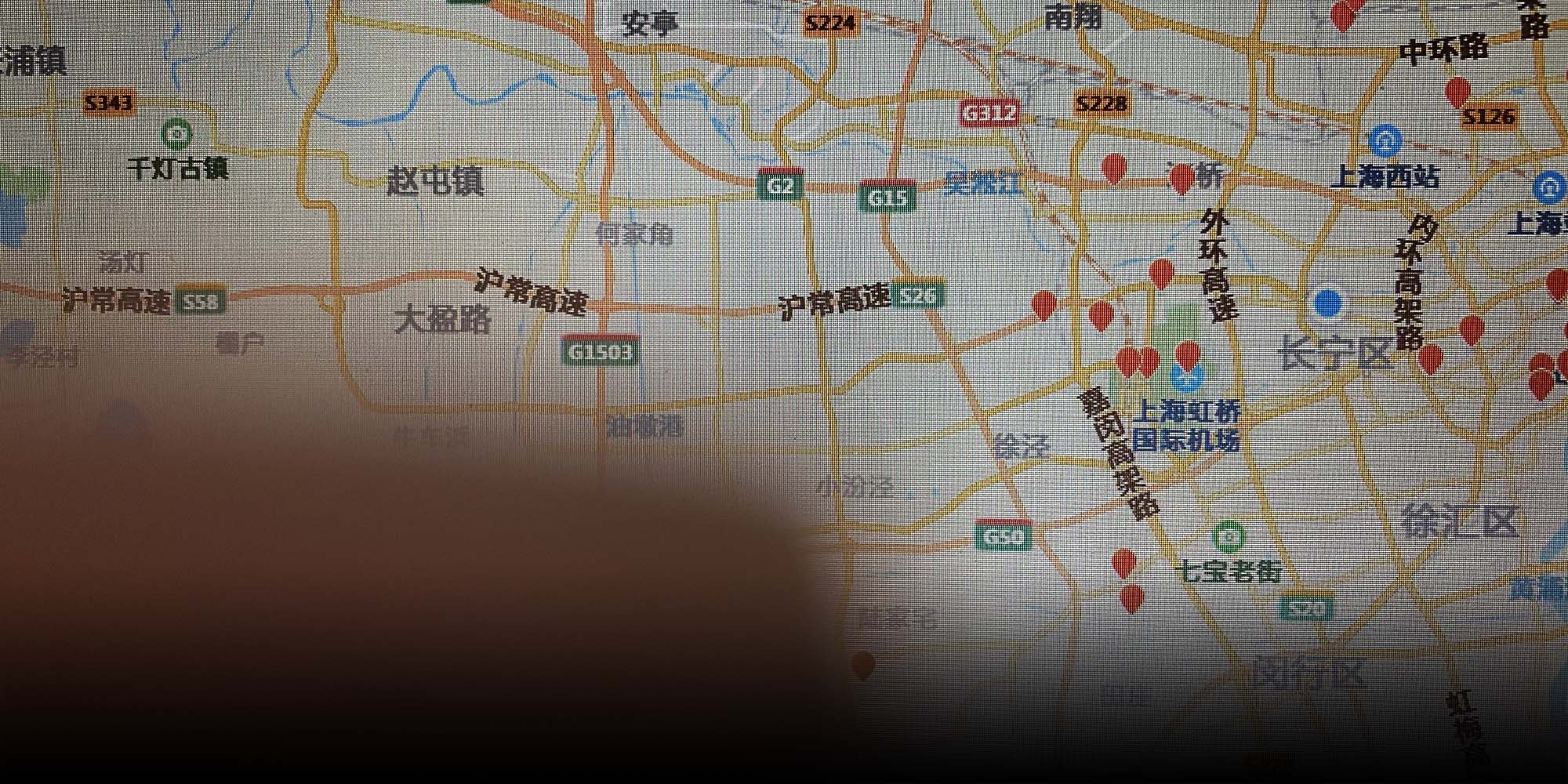 NEWS
Tencent's Coronavirus-Tracking Platform Gets Mixed Reviews
While some say revealing a patient's diagnostic status is in the public interest, others argue it's infringing upon their privacy.
In China, people can now check online to see if there are coronavirus patients near them.
Leading tech giant Tencent has launched an online platformthatallows users to locate confirmed coronavirus cases in more than 140 cities nationwide. The platform, dubbed the Novel Coronavirus Community Compounds Search Map,has been available on Tencent Maps and messaging app WeChat since Saturday, and uses official data from local health authorities to mark residential communities with confirmed coronavirus cases and show their distance from the user.
Other companies and media organizations includingQihoo 360, Sogou, and Yicai have launched similar platforms for locating confirmed coronavirus cases.
A Beijing resident who spoke to Sixth Tone on condition of anonymity said she checks the official updates daily and occasionally uses Tencent's new feature and similar platforms to see where infections have been reported. However, she said she is sometimes concerned about privacy, as users are required to accept the platforms' geotagging permission requests.
"I gave them access to my location because I want to see (the information)," she said. "But in general, I don't really like this."
Chinese tech companies like Tencent and Alibaba have been doing their part to prevent the spread of the novel coronavirus by updating official information, raising awareness about the illness, anddonating funds to help the country combat the epidemic. The outbreak has so far killed more than 1,000 people in China and infected over 42,000 globally.
As authorities try to contain the outbreak, there have been multiple reports of patients being outed on government and social media platforms. While some returning to their hometowns from the outbreak's epicenter of Wuhan have found their personal details circulating online, governments inBeijingand Shanghai,as well asShenzhen and Guangzhou, have started to reveal the names of communities and places with confirmed patients on their official websites.
Individuals and experts say they are worried about such personal information being shared online either by tech companies or the authorities.
Chen Yinjiang, deputy secretary-general of the China Consumer Protection Law Society, told Sixth Tone that geolocation platforms like the one launched by Tencent could be double-edged swords. While they may provide key information related to the outbreak, they also risk revealing too much data.
"If it is based on information released by authoritative departments, I don't think it's a big problem," Chen said. "But if patients' information is collected privately and inaccurately, it may not only violate their personal privacy, but also mislead the public and cause unnecessary panic that could affect the prevention and control of the epidemic."
Meanwhile, others argue that disclosing people's private information is necessary, given that the coronavirus epidemic presents an unprecedented public health crisis.
"Many places in China have launched Level 1 emergency responses, indicating the urgency and seriousness of the epidemic," Peng Feng, a researcher at the Institute of Law of the Shanghai Academy of Social Sciences, told The Paper, Sixth Tone's sister publication. "In cases of major public interest, the privacy of individual citizens should take a back seat."
A resident of Enshi, a county-level city in Hubei over 500 kilometers from Wuhan, the provincial capital, told Sixth Tone on condition of anonymity that she checks for daily updates on the epidemic but has rarely used the maps to locate confirmed cases.
"I generally don't check the maps, because if there is a case nearby, in a small city (like ours), everyone will spread (the information)," she said, adding that neighborhood committees have a tendency to dish out the details in online chat groups.
Chen said disseminating information that includes specific community and building numbers could help property management and cleaning staff take precautionary measures. However, he added that details such as a patient's name, photo, phone number, and ID number should be withheld from the public domain.
"On the one hand, users must authorize the platforms to access their locations," he said. "On the other hand, people should use discretion when providing their personal information (in order to)avoid unnecessary trouble."
Editor: Bibek Bhandari.
(Header image: The user interface of the Novel Coronavirus Community Compounds Search Map, Tencent's online platform for viewing the geographic locations of confirmed coronavirus cases. Duoduo for Sixth Tone)