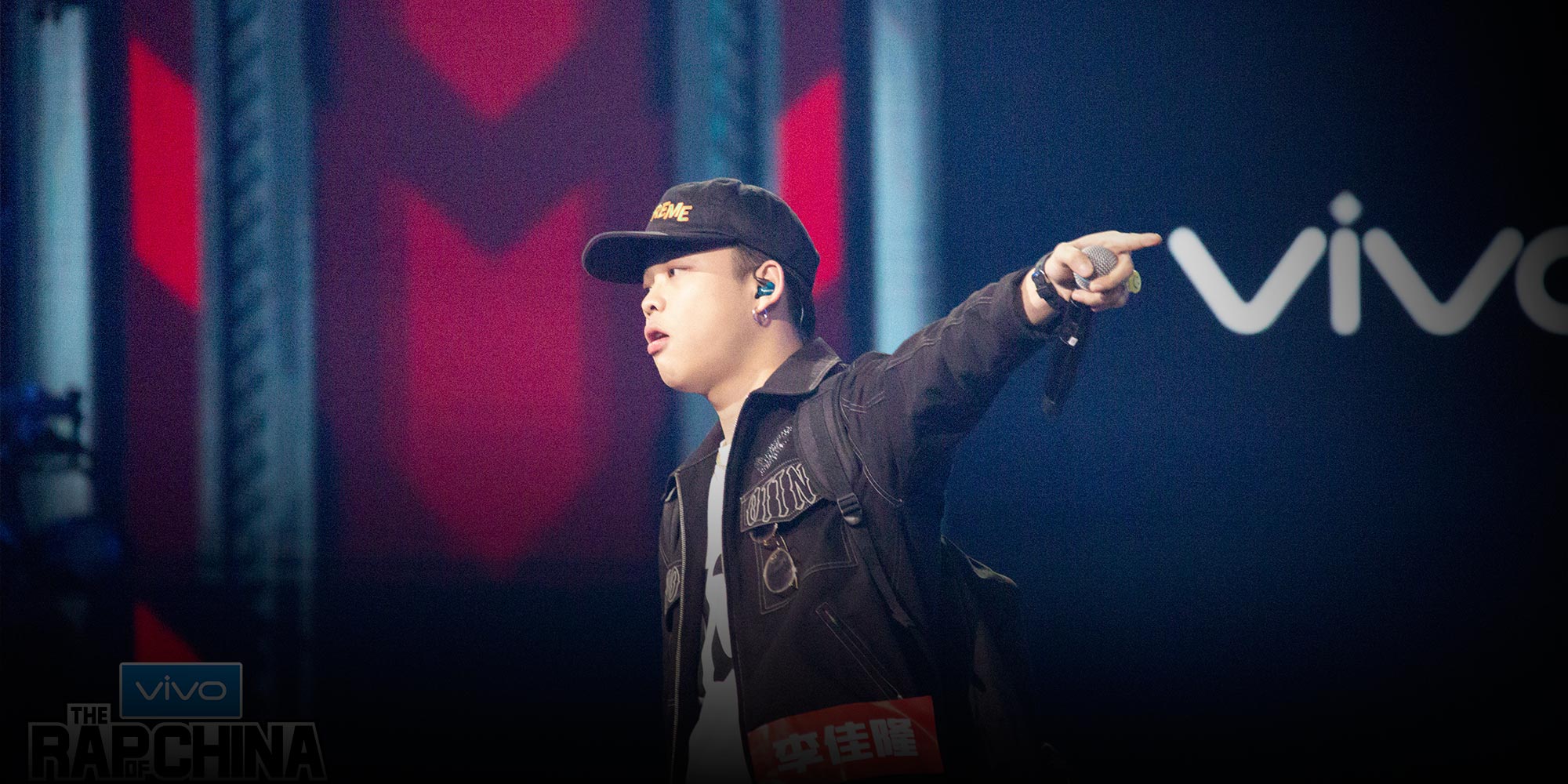 NEWS
Diss-missed: China's Top Takedown Tracks of 2018
It may not be the Year of the Bull, but China's rap scene witnessed some serious beef in 2018.
Diss tracks — lyrical barbs a musician hurls at a rival or enemy — are a common feature of hip-hop and an entertaining spectacle for fans. Looking back at 2018, many will recall Eminem's best-selling diss-charged album "Kamikaze," particularly for the war of words between the world-famous rapper and a younger upstart, Machine Gun Kelly, following its release. The tiff culminated in Eminem's aptly named song "Killshot" drawing 38 million views on YouTube in just 24 hours.
Interest in hip-hop is rapidly growing in China, and the genre saw its share of drama and melodic mudslinging this year, with rappers penning epic takedowns of tone-deaf luxury brands, racist foreigners, hip-hop's rampant commercialization, and, of course, the peers they consider mediocre or overhyped.
Rap has had a presence in China since the 1990s, and last year, the genre gained mainstream exposure with the debut of televised talent competition "The Rap of China." But a few months after the show's final episode, authorities banned depictions of hip-hop culture — including tattoos and blingy jewelry — in TV and film. Despite the crackdown, "The Rap of China" returned for a second season, and its fan base has continued to grow.
As with their overseas counterparts, China's rappers have embraced the art of the diss — especially when it comes to perceived slights against their country or its people. One famous example involves a rapper from the northwestern city of Xi'an: The artist dropped a furious track in response to a Taiwanese rapper who had insulted the Chinese mainland on a local TV show.
Last week, 3Fat — a popular WeChat account that covers China's hip-hop scene — published an article listing five diss tracks that best reflect this tumultuous year.
5. "F*** Lil Pump" by Pissy
After the 18-year-old American rapper Lil Pump published a video of himself making racially offensive remarks and gestures on Instagram in early December, numerous Chinese rappers were quick to strike back. Within hours, Li Yijie (aka Pissy) of the Sichuan-based rap group CD REV had recorded and posted his own English-language diss track with the subtle title "F*** Lil Pump" on microblogging platform Weibo.
In the song, Pissy creatively curses the Colombian-American rapper in English, describing his head shape as "like a UFO," belittling his age, and questioning how he could be so racist against another minority group.
[How have you gone] from being discriminated against
to act [out] discrimination again?
The fact is, you and white racists [are] the same.
Respect yourself — you've suffered the pain.
Pissy was pleasantly surprised when a diss-loving good Samaritan paid for his post to be promoted on Weibo. But it wasn't long, 3Fat says, before the song was taken down for containing profanity.
4. "LIL-EM Diss" by Toxic Ximi
The purpose of the well-rehearsed, highly scripted "The Rap of China" is to find China's best rapper and turn them into a star. As such, the show and its judges tend to shower praise on the competition's front-runners and fan favorites. One second-season contestant who fit both criteria was Nawukere, aka LIL-EM, a rapper from the northwestern region of Xinjiang. According to 3Fat, some of the rappers who followed the show believed LIL-EM received more flattery than his talent deserved. When competition judge Kris Wu went as far as to call him "the Eminem of China," one rapper decided he'd heard enough.
In late September, Toxic Ximi, an unheralded rapper from the southwestern province of Yunnan, published "LIL-EM Diss." The video's background image of the Xinjiang rapper caught between crosshairs is a clear homage to Eminem's "Killshot." In the track, Toxic Ximi mocks LIL-EM's accent, lyrical flow, and limited musical repertoire, concluding that he'd hardly make for a worthy winner.
Nawu is a kiss-ass, as everyone knows —
the grandmaster of rap on talent shows.
He's a real man, a brotherly tramp;
he's Prometheus, bringing fire to Chinese rap
like, "Put your hands in the air."
Come on everybody: Make some noise.
NA-WU-KE-RE has come to compete.
We don't know what he's saying,
but the atmosphere is lit.
LIL-EM went on to finish as the show's runner-up after facing off against fellow Xinjiang native Aire in the show's finale.
3. "Not Me" by HHH
In November, when Italian luxury brand Dolce & Gabbana posted a patronizing video of a Chinese woman struggling to eat Italian food with chopsticks, the company likely did not foresee the public relations nightmare that would ensue, resulting in protests, boycotts, the cancellation of a fashion show — and, of course, a slew of vitriol-spouting diss tracks.
The problematic video was compounded by screenshots of an alleged Instagram chat between D&G's co-founder, Stefano Gabbana, and model Michele Tranovo, who had taken exception to what she viewed as the company's racially insensitive promotional tactics. In the chat, Gabbana appears to use inflammatory language, calling China "the country of [five poop emojis]." During the subsequent backlash, Gabbana attempted to defend himself by saying he'd had his account hacked, posting one of the chat screenshots with the words "Not Me" superimposed over it in large red letters.
A day later, Gabbana's plea of innocence became the title of a four-and-a-half-minute diss track leveled against him by HHH, a Xi'an-based hip-hop crew that has courted controversy in the past for their songs about wild living.
Between the track's autotuned refrains, the group's four artists — including PG One, the much-maligned winner of the first season of "The Rap of China" — take turns hurling insults at the Italian fashion house, with one asking, "Are hackers so bored that they would script a play for you?" The song also mocks the brand's designs and product quality, calling it inferior to other Italian designers like Prada.
My closet has Gucci, Fendi, Versace, and Prada:
In terms of design, they're probably your mama.
I've worn a lot of Italian brands,
but not Dolce & Gabbana,
because their clothes are just so ugly —
5-cent design, painstakingly imitated, and cheating.
The song spread like wildfire on social media, earning wide praise from Chinese netizens, though some criticized the group for cashing in on patriotic fervor — shameless self-promotion being a common complaint against China's diss-writing rappers.
On streaming platform NetEase Music, an upvoted comment under the song reads: "It's early in the morning. I was sleepy, but after seeing this I feel roused by patriotism. It's been a long time since our proud nation was a sleeping lion … If people offend us, we will utterly annihilate them." Another user intentionally misquotes a line popularized by "Wolf Warrior 2," last year's heavily pro-China blockbuster: "Whoever attacks China will be dissed, no matter how far away they are."
2. "Fantan Pipa" by Kindergarten Killer
This summer, a legendary figure in China's hip-hop scene awoke from a yearlong slumber. Despite never having revealed his identity, the rapper known as Kindergarten Killer has used his sharp tongue to cultivate a wide fan base. Active since 2005, Kindergarten Killer is revered as a savant of the genre: 3Fat, for example, describes him as "the emperor of underground rap."
The rapper is perhaps best-known, however, for one distinguishing quality: He uses a synthesizer to mask his voice, making him sound a bit like an angry chipmunk.
After months of inactivity, Kindergarten Killer posted a song on his Weibo account in July asserting his superiority over the contestants on "The Rap of China," which was then in the middle of its second season. Apart from its content, the song stood out for its massive dubstep drops after every chorus.
You wouldn't last half a round against me in a fight.
Ask the funeral home to start preparing your urn:
My sound is a death knell for other rappers.
After I drop by, you'll need Viagra to stay alive.
Because the song can be interpreted as dissing the show's judge, Kris Wu, the Chinese-Canadian pop idol's hordes of loyal fans bombarded Kindergarten Killer's Weibo account with angry comments — prompting the anonymous artist to explain that the song was not a slight against Wu per se, since the show would be the same no matter who was judging.
1. "The Emperor's New Clothes (Skr)" by AR
Kindergarten Killer's diss track may not have been a direct shot at Kris Wu, but the first-place entry on 3Fat's list certainly was. In July, Liu Fuyang, aka AR, pulled no punches in a brutal takedown of the pretty-boy pop star. (AR is on record as having called himself too ugly to become famous.)
The song — which begins by punning on a pronunciation of Kris Wu's Chinese name, Wu Yifan — questions the star's rap credentials, carefully cultivated "bad boy" image, and questionable contributions to Chinese hip-hop, ultimately labelling him a poser.
You don't understand hip-hop,
you can only take people's minor slip-ups
and onstage mistakes,
so you can pretend to be a master.
You sit there and say, "Blah blah blah."
Bro, you're such a good talker —
but let me ask you: How well do you sing?
Let's give you the stage, bro —
a spotlight and a mic and brainless fans —
to surround you and go wild.
Let's see if you can actually freestyle.
The song mocks two of Wu's viral catchphrases from the past couple of years: "Do you freestyle?" (a rhetorical question he used to challenge contestants on "The Rap of China") and "skr" (an onomatopoeic term that means something between "yeah" and "awesome"). It also references Wu's roots in South Korean boy band EXO and an incident over the summer in which the pop star's mostly female fans waged war against a sports and lifestyle forum where a male user had made fun of Wu's singing voice.
AR's diss track was explosive, garnering an almost unprecedented 340,000 comments on NetEase Music. "So ruthless!" reads the song's top comment, liked over 260,000 times. But while many called the diss track a cynical stunt by AR to win back the limelight, 3Fat praised its caustic wit: "The song's wordplay is eye-wateringly sharp," writes the author. "Nearly every sentence goes on the offensive, hitting right where it hurts."
Editor: David Paulk.
(Header image: A contestant performs during the televised singing competition 'The Rap of China,' 2018. From the show's Weibo account)