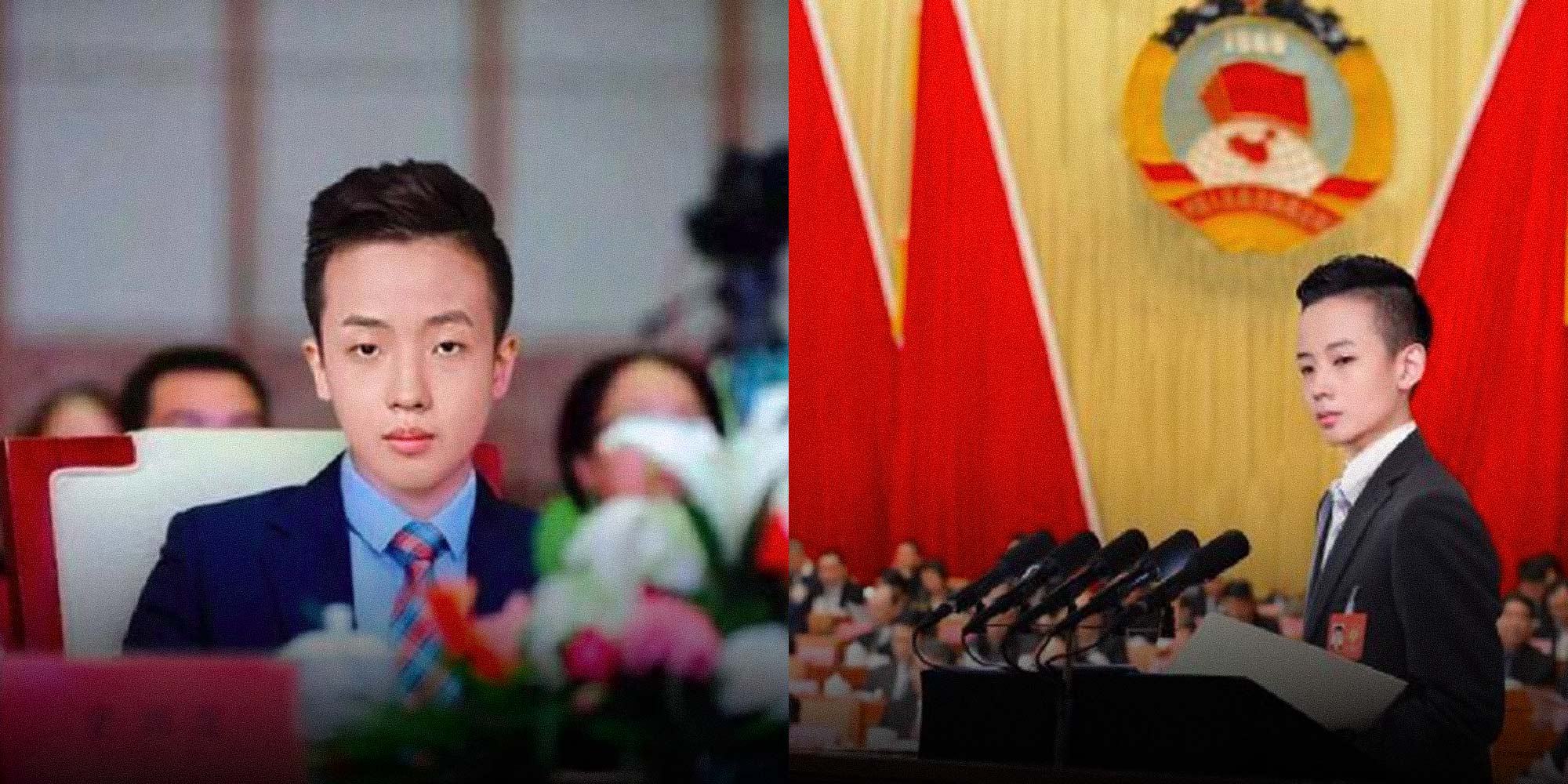 NEWS
Teen Who Crafted Elaborate Online Identity Busted for Fake News
Xinhua says article about 17-year-old's heroic poverty alleviation work didn't come from Xinhua.
Who is Shi Runlong? A week ago, he was an international man of mystery.
According to Shi's résumé, he's a 20-year-old Chinese New Zealander who graduated from Harvard and received an honorary Ph.D. in finance from Northeastern University in Boston. An imposing figure in the business world, Shi is purportedly a high-flying venture capitalist and the owner of four major conglomerates. From founding a supercar club in southern China to co-heading the Japanese Red Cross Society, he has cultivated an image of being both a roguish playboy and a consummate philanthropist. The laundry list of his alleged accolades and accomplishments goes on and on.
But on Monday, police in Jinan, the capital of eastern Shandong province, released a statement describing Shi as a 17-year-old middle school graduate from Jinan who had paid people to write the fake articles about him to "satisfy his own vanity." Shi — whose full name was not given in the statement — is now being investigated.
The police statement followed a Friday report by state news agency Xinhua that unmasked Shi as a bored kid who had fabricated one whopper of an alter ego for himself. The news agency said that it had discovered an article claiming to come from Xinhua about how Shi's insightful opinions on China's poverty alleviation efforts had sparked wide debate on social media. "This has severely damaged our image," Xinhua said, adding that it had reported the case to the relevant authorities.
In the fake article, which could no longer be found online on Tuesday, Shi was touted as a poverty alleviation hero and referred to as section chief at the Shandong Internet Economic Research Center in eastern China — an organization that doesn't exist.
"When I see a crowd of people looking adoringly into my eyes, I will help pull them all the way [out of poverty]," the article quoted Shi as saying, before praising his remarks as "gold." Sixth Tone's sister publication The Paper found that several similar articles portraying Shi in a glowing light had been widely disseminated online, and that one had even been republished by state-owned China News Service.
In addition to effusively positive characterizations of Shi, the articles also contained poorly Photoshopped images of the boy wonder in the presence of the world's most influential leaders, including Barack Obama, Donald Trump, Angela Merkel, and Emmanuel Macron.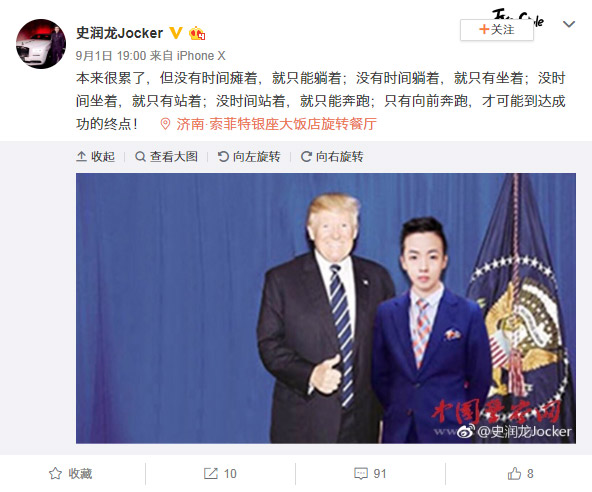 "I'd suggest that before going into the con business, he first hire an art designer," quipped one netizen on microblogging platform Weibo.
On Tuesday, Sixth Tone was unable to find any of the fake articles referenced by Xinhua and The Paper, though several of the forged photos could still be found on Weibo. Shi's Weibo account, however, was no longer accessible on Tuesday, and as such he could not be reached for comment.
With China's 800 million internet users, online rumors that shape public opinion on everything from health care to foreign soccer teams are a concerning issue to central authorities. To stem the tide of rumormongering, China added an explanatory provision to its Criminal Law in September 2013 that would punish people for spreading false or libelous information online. If a message propagating rumor or slander is retweeted over 500 times, the original poster can now be sentenced to up to three years in jail.
Editor: David Paulk.

(Header image: Photoshopped images of Shi Runlong. From Weibo user @史润龙Jocker)