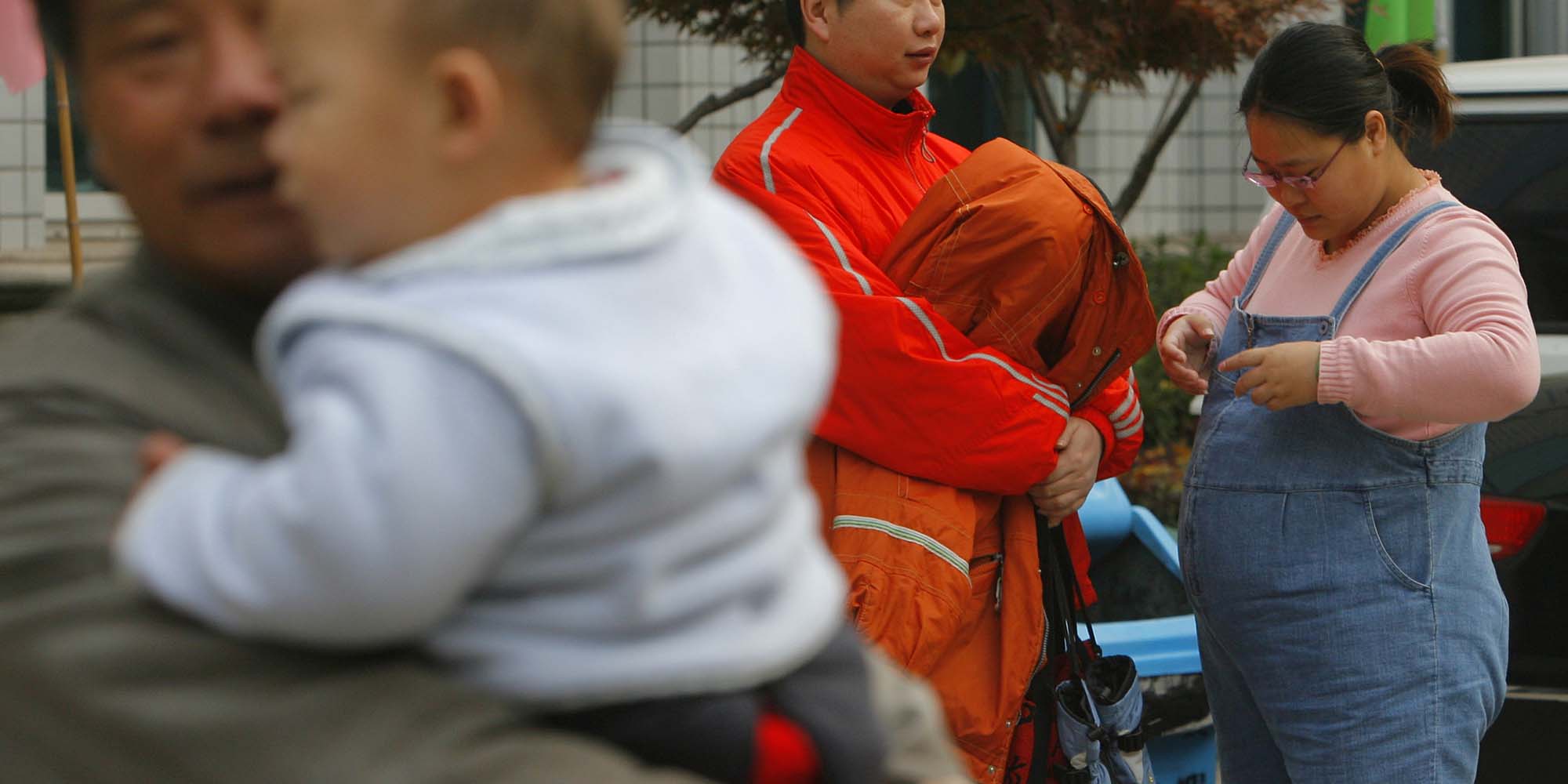 NEWS
Liaoning Wants You to Breed and Might Pay You For It
The severely aging northeastern province is considering rewarding families for having a second child to stimulate fertility.
Lie back and think of Liaoning's severely aging population.
It might not work as an aphrodisiac for many couples but soon some cash could sweeten the deal: The provincial government is considering financial incentives for families who have a second child.
The new set of policies for Liaoning province intend to address the demographic issues plaguing the rustbelt area, financial news site National Business Daily reported Tuesday, and also include support for older people returning to or remaining in the workforce.
Once the heart of China's heavy industries, Liaoning and its northeastern neighbors have faced an economic slowdown due to factors including the depletion of natural resources, industrial reform and restructure, and labor shortages. In 2017, Liaoning even admitted that it had inflated its economic statistics.
According to an official report issued in June, people aged 60 or older now make up more than 22 percent of the total population in the province. By international standards, Liaoning fits the UN definition of a severely aging society. Its pension funds have run dry, with the provincial government reporting in 2016 that it did not have enough income to cover its expenses.
For the last four years, Liaoning has had negative natural population growth. "The proportion of single-person families, single-parent families and DINK families is gradually increasing," the policy explains. "The issues of elderly care, child-raising, medical treatment, and spiritual comfort become more prominent every day."
In the newly published document, the government vows to raise the birth rate to the national standard through better social welfare, including education and housing, and simplifying procedures for obtaining childbirth permits. (Despite the implementation of the two-child policy, people in China still need to apply for a permit before their child is born, even if it falls within family planning limits.) The policy also raised the possibility of incentives to reduce the financial burden of having a child, though it did not stipulate an amount.
Online, many people voiced their reservations. "Second child?" said one comment, "I don't even want to get married."
"What families have a second child? Those who own mines?" asked a highly upvoted comment referencing a traditional source of wealth in the northeast. 
To cope with labor shortages, Liaoning has also introduced policies to attract talent, which many areas outside of China's most developed cities are competing for. One tactic caught the public's attention: Liaoning promises to support elderly entrepreneurs and those who want to continue working past retirement age, by building a database of gray talent and developing vocational training for seniors.
At a national level, too, the central government has considered gradually raising the retirement age, which is currently 50 to 60 depending on gender, industry, and position.
Yet while Liaoning's policies are eye-catching, experts say they lack concrete detail. In an interview with National Business Daily, Liang Qidong, deputy dean at Liaoning Academy of Social Sciences, said the policies could be of "reference value" but need to be more practical and detailed if they are to "stimulate fertility enthusiasm."
"Liaoning should issue specific policies, down to how much subsidy money and how many days off," said Liang.
Editor: Qian Jinghua.
(Header image: A pregnant woman accompanied by her family waits to enter a hospital for check-ups in Nanjing, Dec. 13, 2006. VCG)