HUBEI, Central China — In an otherwise sleepy suburb of Wuhan, hundreds of twentysomethings are rushing in and out of a real estate office, stooped over to protect piles of documents from the heavy rain. In a bid to attract university graduates, these young people can now buy discounted houses in newly built community Linkonggang Youth City — and they've pounced on the opportunity.
Dai Huihui tells Sixth Tone that she just snagged a home at 6,800 yuan ($1,060) per square meter, or about four-fifths of market value. Dai graduated almost five years ago, meaning she was nearly ineligible for the program. "I caught the good fortune by its tail," Dai says.
Like many Chinese cities that lack the allure of Beijing or Shanghai, Wuhan — a metropolis of 12 million — struggles to stand out. To realize its dream of building a knowledge-based economy, the Wuhan government last year launched a set of initiatives to entice a million young university graduates to live and work in the city over the next five years. According to recent figures, some 140,000 university graduates have become official Wuhan residents, suggesting incentive programs like Linkonggang Youth City are drawing crowds. But few seem set on staying.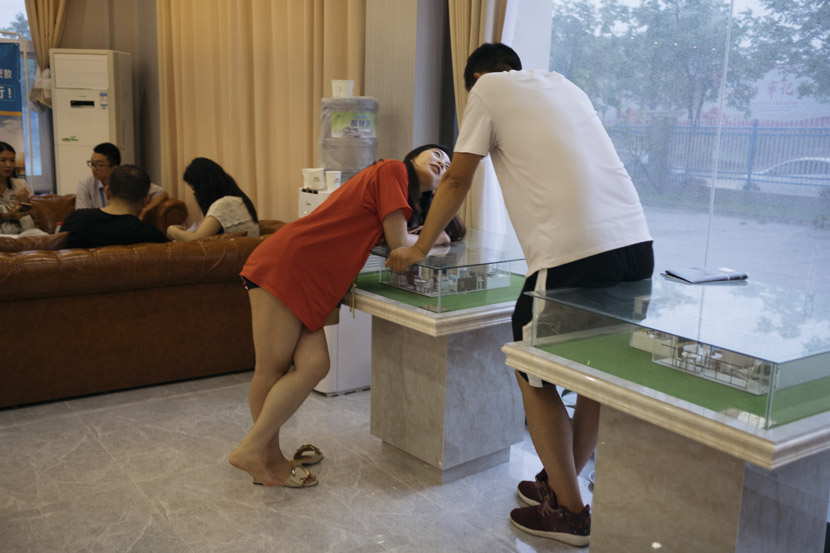 A couple discuss the kind of apartment they hope to rent in Linkonggang Youth City on the outskirts of Wuhan, Hubei province, May 27, 2018. Wu Huiyuan/Sixth Tone
Linkonggang Youth City is on the outskirts of Wuhan, in an area that's more rural than urban. Apart from one grocery store and two restaurants, there's nothing but warehouses and wilderness. Only a single bus line runs through it.
Dai, 29, graduated from Wuhan University and now works downtown, where she and her boyfriend rent an apartment for 2,300 yuan a month. Even though they just bought a home in Linkonggang Youth City, they don't plan to move there. "Who would live in a place that nobody could guarantee would ever become prosperous?" Dai says with a laugh before getting into her car for the hourlong journey back to the city.
"I guess most of the people who came here bought their homes as investments rather than places to live," says Peng Yu, who graduated from a master's program last year. The 24-year-old has little interest in buying a new apartment, unlike his parents. They made the trip from out of town to see whether it was worthwhile to invest in Linkonggang. To qualify for a discounted property, they will have to buy an apartment under their son's name.
Peng, like Dai, already lives and works in Wuhan: Only those with jobs in the city are eligible for the program. In his opinion, the so-called talent apartments aren't achieving their goal. "Although the government insists that houses are for living in and not for speculating, can you really live here when the environment and the amenities are like this?" he says.
Besides selling discounted homes, the Wuhan government has also set up 6,000 rental apartments for graduates. These, too, are more affordable than those currently on the market, but heavy restrictions limit their appeal. Applicants with a bachelor's degree can only live with a roommate in a double room with no partition between the two beds, like a hotel room. The privacy of a single room is reserved for those with a master's degree or above.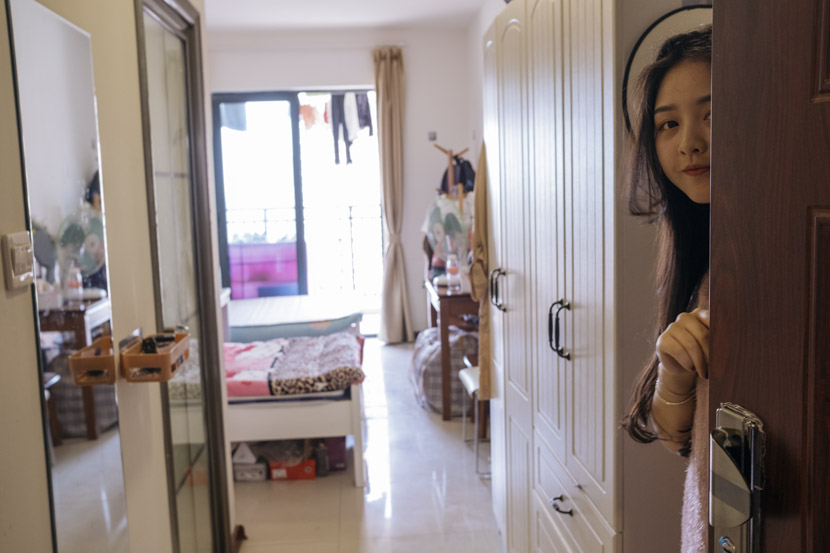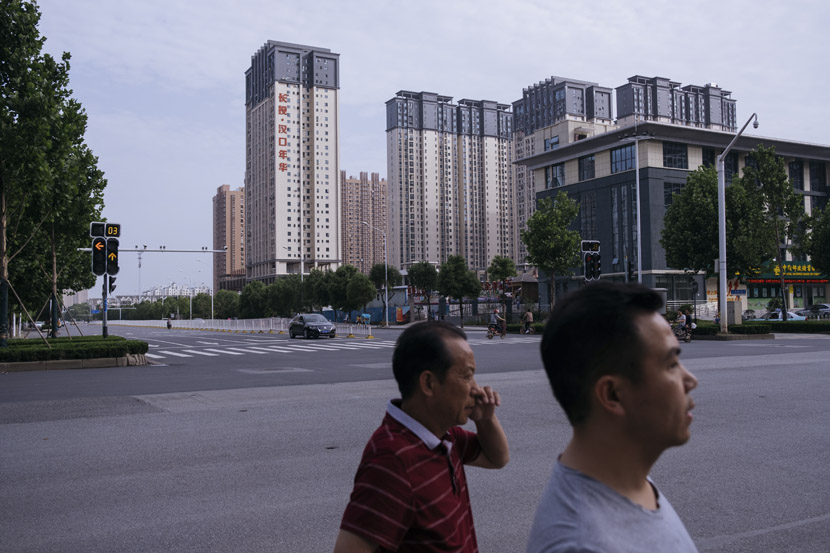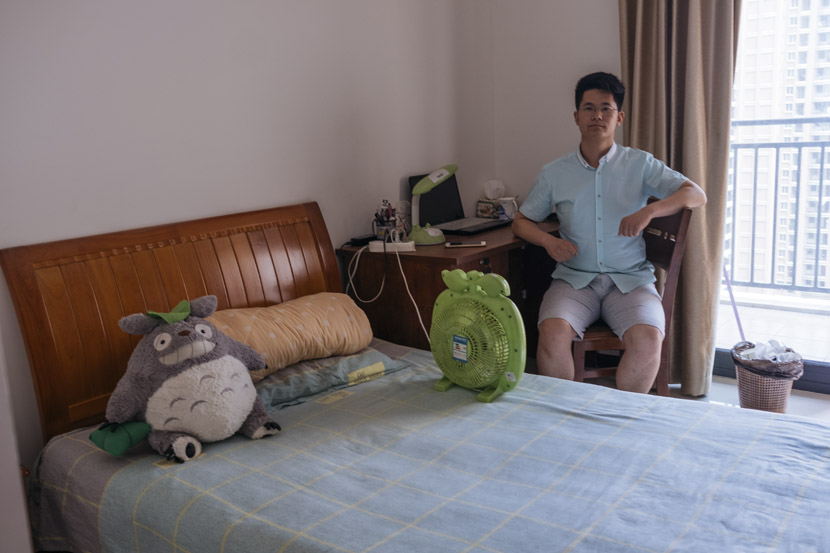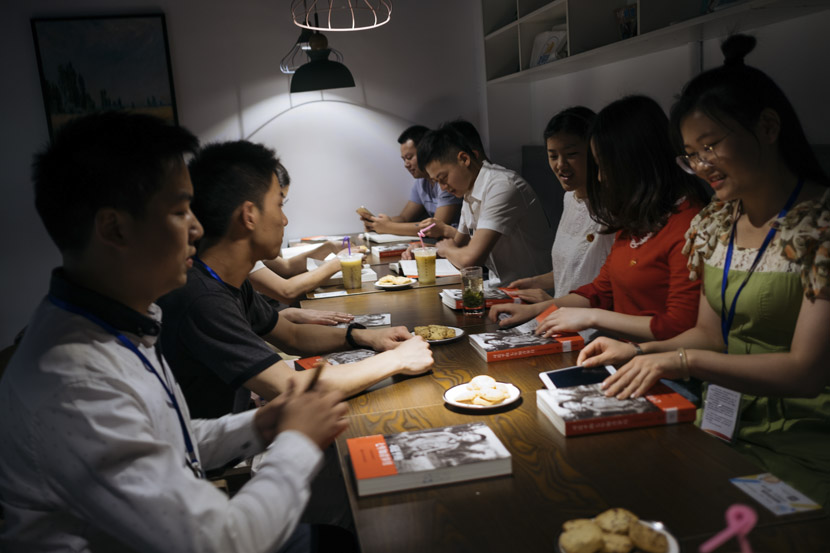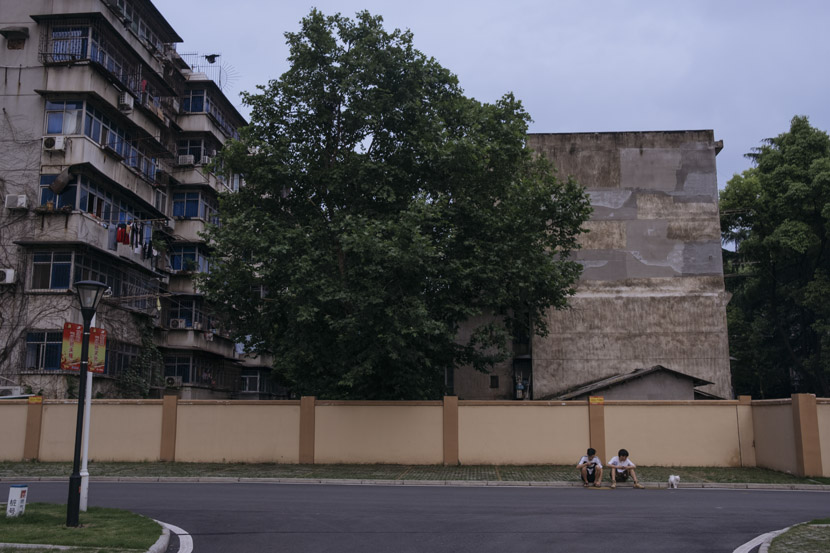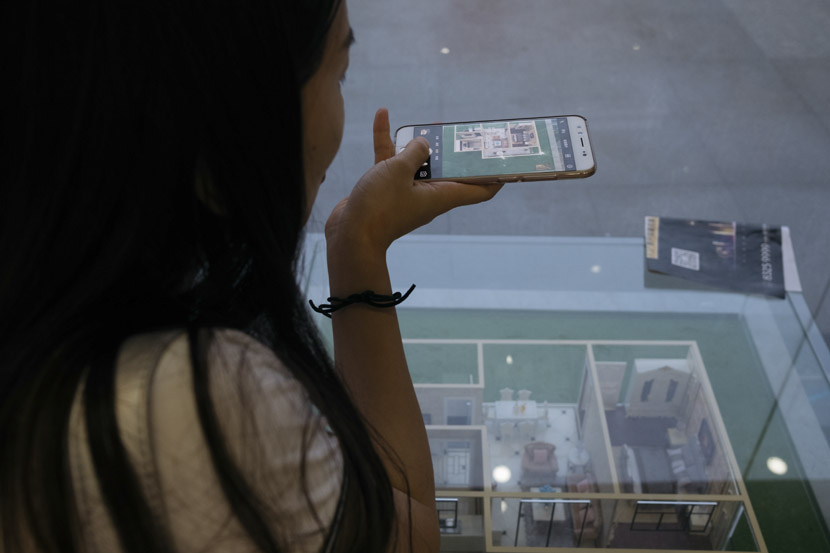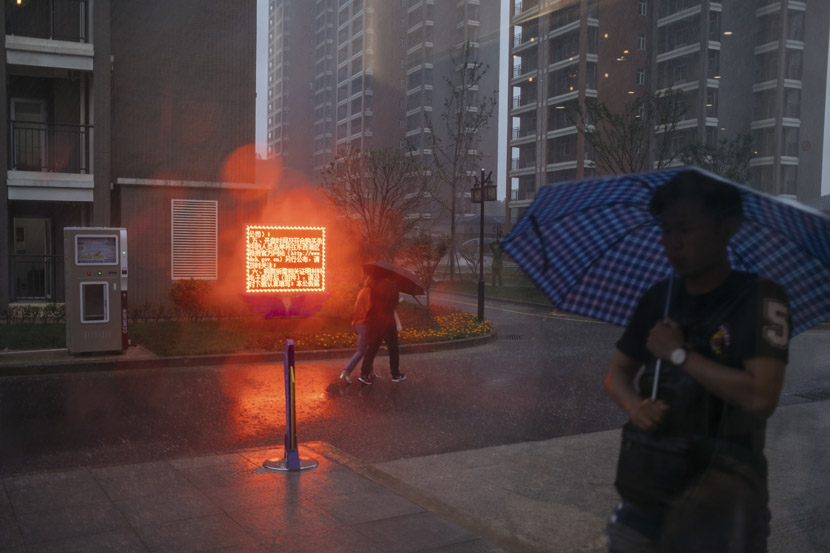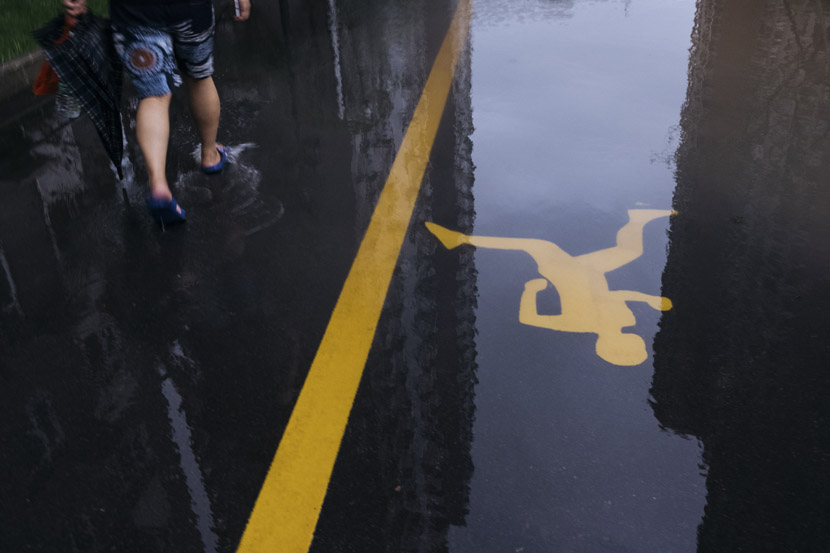 "I don't think it's worth it to rent [a talent apartment]," Wu Junliang, a student in his final year at Hubei University, tells Sixth Tone. "You can't decide who you live with or where you live, and that's really important. You have to compromise a lot." Wu decided to rent a regular two-bedroom apartment with a classmate. He doesn't get a discount, but in the end, he says, it doesn't make much of a difference.
Wuhan has the most higher education institutions of any Chinese city, with a combined student enrollment of 1.3 million, according to a local newspaper. But government figures show that 99 percent of doctoral students, 96 percent of master's students, and 89 percent of bachelor's students leave the city after graduation.
In their research, Hubei University scholars Song Hong and Zhang Peili point to three factors that could influence someone's decision to stay in or move out of a city: availability of high-quality jobs, personal and professional development opportunities, and a good living environment. With relatively low economic development and a dearth of top companies, Wuhan has a hard time keeping its graduates from leaving, write Song and Zhang. Other studies have also highlighted Wuhan's lack of cultural soft power.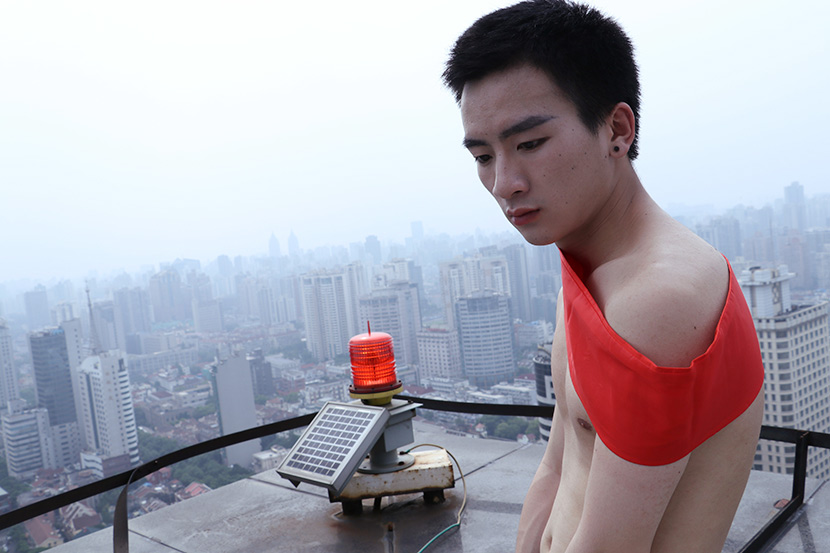 Zhang Yangzi poses for a photo on the roof of an apartment building in Shanghai, May 28, 2018. Jacney Chan/Sixth Tone
Zhang Yangzi, a Wuhan native, understands the importance of a city's culture. As an openly gay man living in Shanghai, Zhang tells Sixth Tone he doesn't think he could live anywhere else, including his hometown. "Shanghai is the most LGBT-friendly city I have ever seen in China — that's why I stay here," says the 23-year-old. "It's thanks to this city's environment that I can now accept myself more freely."
To many, Wuhan lacks identity: Locals half-lovingly, half-mockingly refer to their city as "China's largest town." Zhang Zhe, 26, graduated from a Wuhan university and now lives in a talent apartment. But he's already made up his mind to leave Wuhan and join his girlfriend, who currently works in their hometown Yichang, also in Hubei. "When we talked about whether we wanted to live in Wuhan, to my surprise, we didn't have any sense of belonging to this city," he says. "Even though I have so many friends here, and I've walked every corner of this city, I don't feel like I have a connection with Wuhan."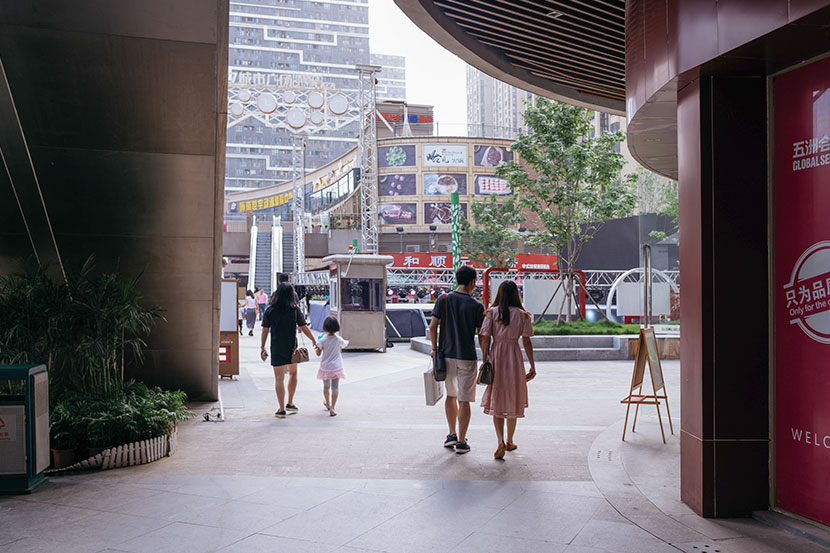 Zhang Zhe walks his girlfriend to the train station in Wuhan, Hubei province, May 27, 2018. She must return to their hometown, where she's currently living, and go to work the next day. Wu Huiyuan/Sixth Tone
Gao Xiaoming, who graduated from Hubei University last year, likes the security of a talent apartment. Before moving in, he'd had to leave one apartment because his landlord wanted to sell the property, and then another because his rent suddenly increased.
But work is making Gao anxious. As a project assistant for an internet company, everything the journalism and communication graduate does is new to him. Nevertheless, he doesn't feel too much pressure. Few of his colleagues seem in a rush to work hard. "'Relaxed' may be the best word to describe work and life in Wuhan," Gao says. "My classmates who are now 'overtime dogs' in first-tier cities envy me for having so much free time, but I'm actually very envious of them: They're full of competitive spirit."
The lackadaisical environment makes Gao afraid he'll fall behind. "If my company doesn't attract some real talented people soon, I think I'll leave Wuhan before the end of my [three-year] rental discount," he says. "After all, there's more to life than just a house."
Editor: Kevin Schoenmakers.
(Header image: Wu Junliang looks out over the city lit up at night from his balcony in Wuchang District, Wuhan, Hubei province, May 26, 2018. Wu Huiyuan/Sixth Tone)