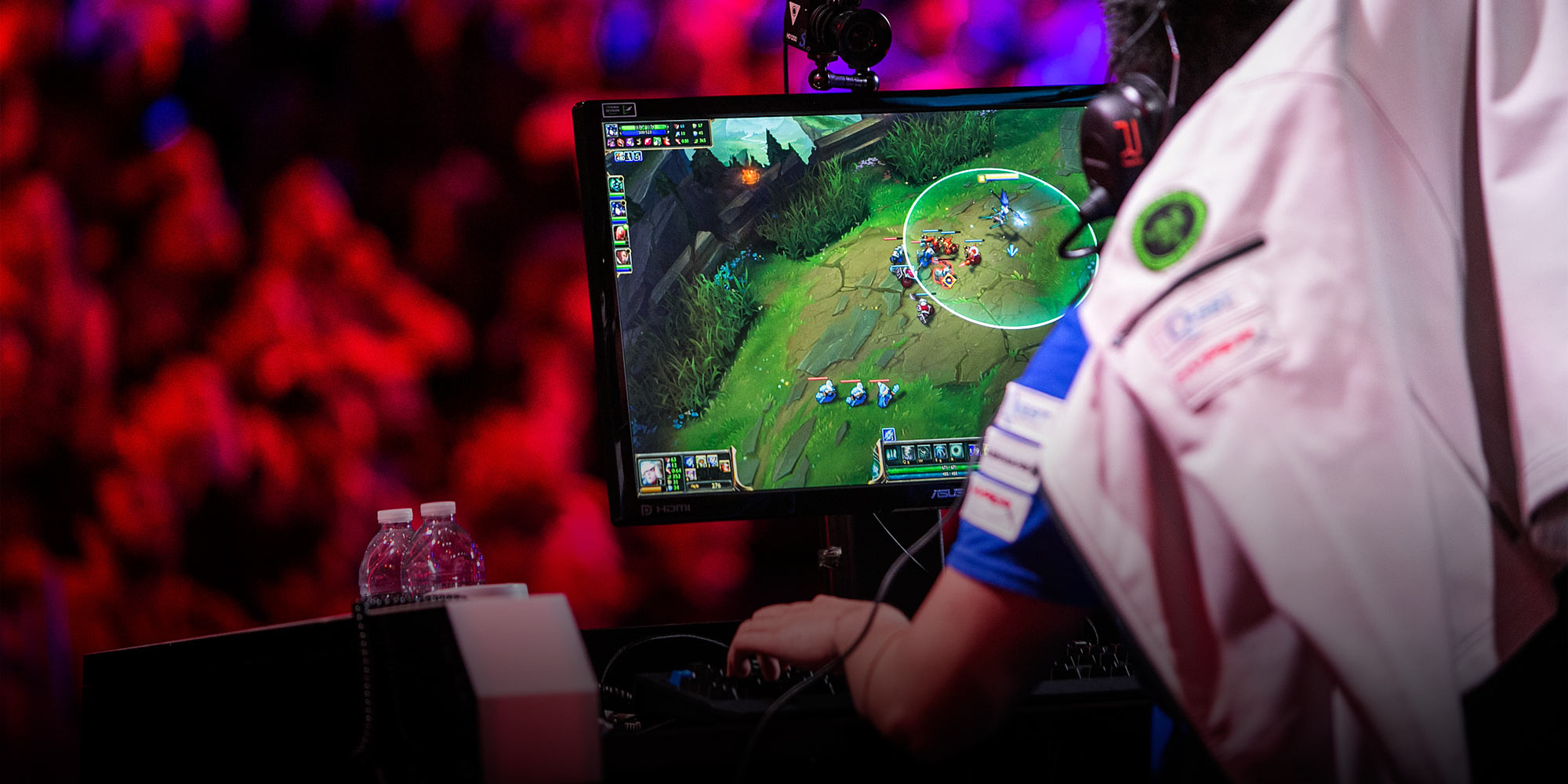 NEWS
Esports Fans Accuse Ticketing Site of Colluding With Scalpers
Damai denies any cooperation with secondhand vendors, says technical difficulties were the result of too much web traffic for 'League of Legends' final.
Hundreds of thousands of Chinese esports enthusiasts have trained their anger on an online ticketing platform over the past few days after scalpers — but not the fans themselves — were able to obtain tickets for this year's "League of Legends" (LoL) World Championship, to be held later this week in Beijing.
When the entrance passes went on sale Wednesday on Damai.cn, which was bought in March by e-commerce giant Alibaba, the website was sluggish and unresponsive. Many LoL fans failed to get tickets for the highly anticipated match in Beijing's iconic Bird's Nest stadium on Nov. 4. But plenty of scalpers were soon offering marked-up tickets online, leading to accusations that Damai had colluded with them to pad its own pockets.
"I am so angry with the scalpers because the prices they're posting are too high!" Yi Shan, a 23-year-old LoL player and graduate student at Wuhan University, told Sixth Tone. When tickets went on sale at 10 o'clock sharp, Yi tried to access Damai but couldn't get to the payment page. She noticed other LoL fans had found themselves in the same predicament and were complaining on Weibo about scalpers who had already managed to buy plenty of tickets.
In response to fans' allegations of foul play, Damai wrote in a post on its official Weibo microblog on Wednesday that it had underestimated consumer demand and suffered technical glitches from the heavy traffic. The company added that it had no illicit dealings with resellers and categorically opposed ticket scalping.
But the hordes of angry netizens were not satisfied by this response. "Please hit yourselves first before giving such a grandiose speech," read a top comment under the post, suggesting that the company should look inward before making such sweeping statements.
On Friday, Damai issued another statement in which it said it would collect evidence from net users — including transaction records — regarding the sale of secondhand tickets originally obtained from its online platform.
LoL, released in 2009 by American developer Riot Games, is wildly popular in China. Servers in the country launched in 2011 with the help of internet giant Tencent, which later purchased Riot outright. LoL's mobile spinoff "Honour of Kings" is a hit in China too, to the extent that Tencent set time limits for younger players to prevent addiction.
Though this year marks the game's seventh competitive season, it's the first time China will play host to the World Championship. Unfortunately, the country's last hopes for a homegrown champion were extinguished in Sunday's semifinals, when South Korean rivals defeated the last two remaining Chinese teams.
In China, ticket scalpers can be found wherever there is more demand than supply — from train stations and hospitals to moon cake shops and Disneyland rides. They collect tickets in bulk and sell them to those in need, generally at higher prices. Ticketing platforms have been accused of colluding with scalpers in the past, as in the case of a concert by Chinese pop star Faye Wong in December 2016.
The ticketing disaster has perhaps one bittersweet silver lining for Chinese LoL fans. Last week, Yi estimated that the price for a scalped seat at the final could reach 20,000 yuan ($3,000) — a far cry from the 280 to 1,280 yuan tickets offered on Damai. But now that Chinese teams have all been eliminated, tickets on the secondary market are selling at near retail value.
Editor: David Paulk.
(Header image: An esports player competes for Counter Logic Gaming during a 'League of Legends' Championship Series match at the Riot Games studio in Los Angeles, April 4, 2015. Marcus Yam/Los Angeles Times/VCG)