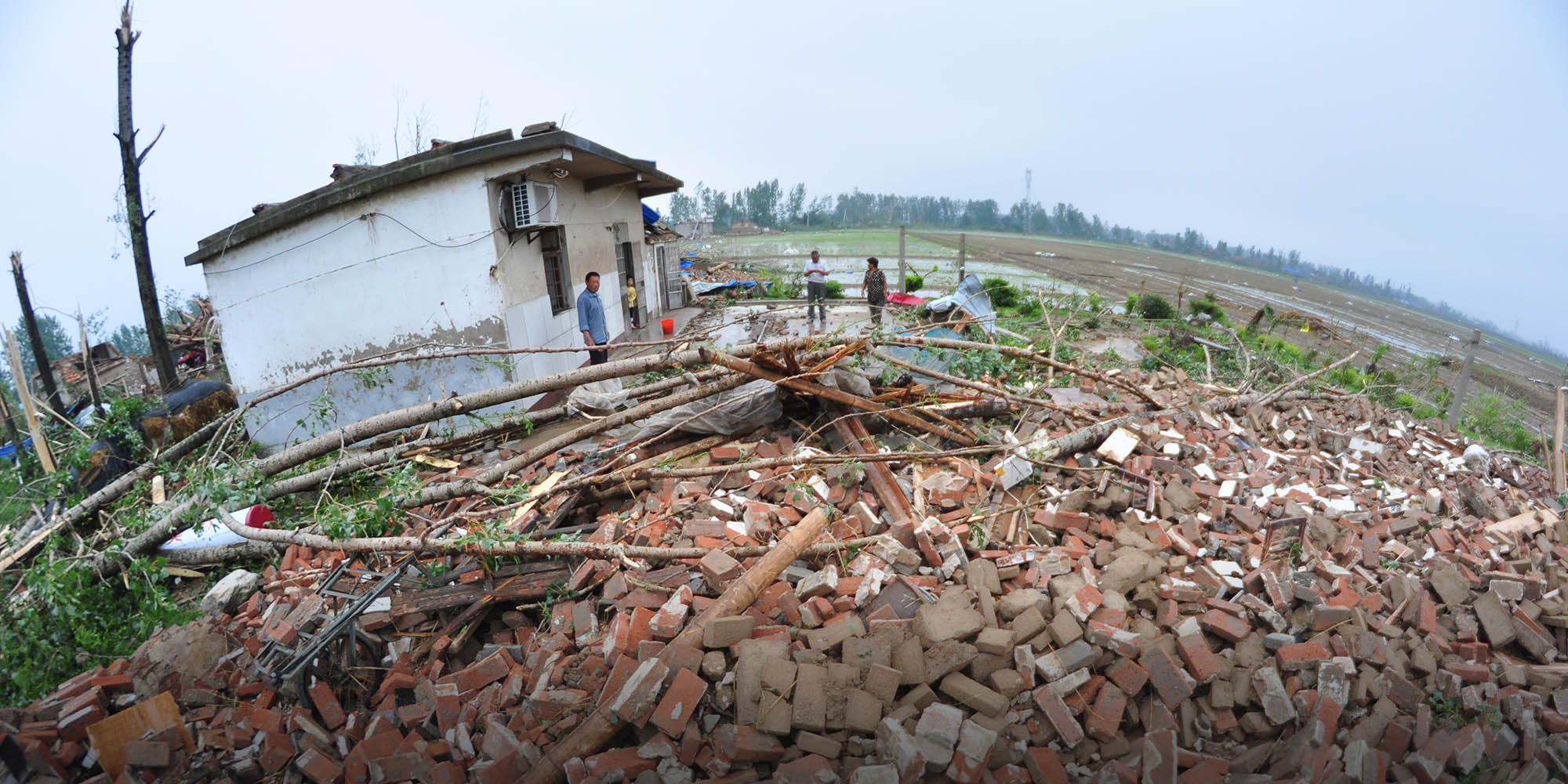 NEWS
Tornado Rips Through Eastern China, Kills 98
Wind speeds of up to 125km/h, widespread damage including to factories.
A tornado that struck China's eastern Jiangsu province on Thursday that killed at least 98 people was the worst such natural disaster to strike the area in half a century.
The tornado struck around 2:30 p.m., hitting the counties of Funing and Sheyang, which form part of Yancheng City, in the eastern part of the province, according to a report by Sixth Tone's sister publication The Paper that cited the Yancheng City's publicity department.
Late Thursday evening state broadcaster CCTV reported that a number of people had gone missing following the collapse of a factory housing chemical goods.
Heavy thunder, followed by rain, hail, and strong winds, caused houses and buildings over an extensive area to collapse and blocked roads and highways. As of Friday morning, there were 98 reported deaths and 800 people injured.
According to CCTV, many of the victims are elderly residents of rural communities. Witnesses said that emergency relief teams were carrying out a rescue operation at a kindergarten in Funing County's Chenliang Township that had been struck by the storm, the state broadcaster reported.
Warning: This footage contains scenes that some viewers may find disturbing.
Tornadoes occur in the area frequently, but rarely this strong. The last time the region had such a strong tornado was 50 years ago.
Between 1956 and 2005 there were 1,070 tornadoes — or more than 21 per year, according to the meteorological department of Jiangsu province.
In one area, winds of speeds of up to 125 kilometers per hour were recorded.
Jiangsu province, which is just north of Shanghai, is a major industrial hub. One solar energy related factory in Funing County appears to have been badly damaged by the tornado.
This article has been updated to reflect new casualty numbers.
(Header image: Houses are torn down in the tornado in Yancheng, Jiangsu province, June 23, 2016. Baoyage/VCG)