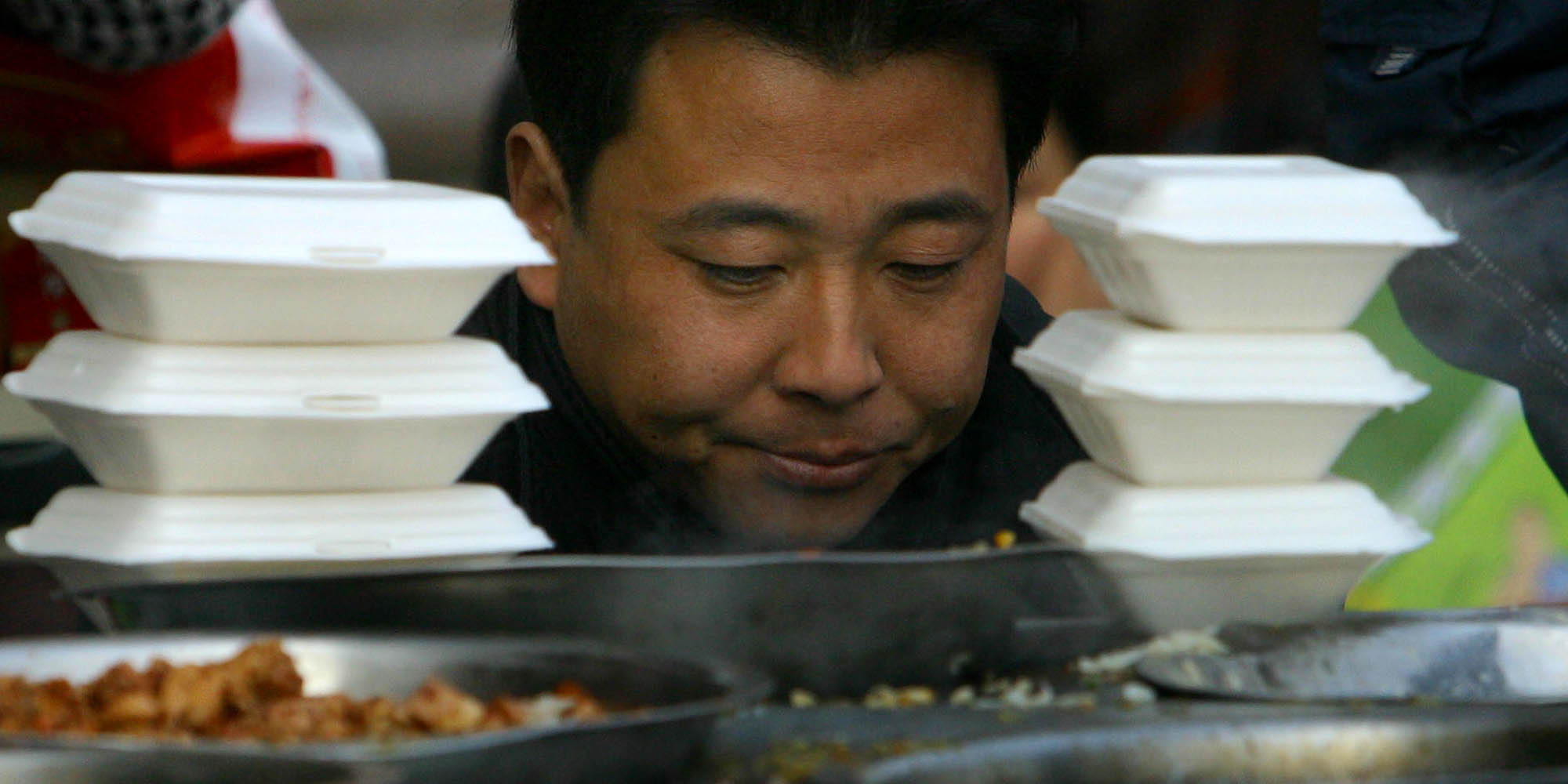 NEWS
Food From the Future Found in Chinese Hospital
Net user posts photos online of lunch boxes bought today, made tomorrow.
Hungry visitors, patients, and staff at a hospital in Nanjing, Jiangsu province, got caught in a time warp last week when they tried to order lunch.
A popular Taiwanese lunchbox, which went on sale for the first time on June 14, came with a label stating the food was manufactured the next day — June 15.
"Some hospital staff and patients' families went to buy some, but the food they got was from tomorrow," wrote one user of microblogging platform Weibo on June 14. As of Monday, the post appears to have been deleted, though it can still be found in a cached version of Baidu search results.
The time-traveling lunches were made by Nanjing Xianzhuan Foods Co. Ltd., the mainland operator for a Taiwanese company, which also has its own food carts at the Jiangsu Provincial People's Hospital.
A Nanjing Xianzhuan Foods company representative told Sixth Tone's sister publication The Paper that their lunch boxes do not have safety issues and were merely mislabeled during processing.
A company manager surnamed Leng told The Paper that, as packages and labels are pre-made two days before use, "We ran out of labels for the 14th, and workers used the wrong labels without realizing their mistake."
Nanjing Xianzhuan Foods did not respond to a request for comment when contacted by Sixth Tone on Monday.
China's food industry has long been plagued by scandals that have left consumers with feelings of deep mistrust toward domestic food producers, including international brands.
Sandwich chain Subway was discovered in 2011 to be serving less-than-fresh meat, drinks, and vegetables, some of which had had their production and expiration dates tampered with. Then in 2014, popular foreign fast-food chains McDonald's, KFC, and Pizza Hut suspended business with their local supplier, Shanghai Husi Food Co., a subsidiary of Illinois-based OSI Group, for using expired meat.
In 2015, China issued its strictest law ever on food safety, and Beijing Wanquanju Food Industrial and Trading Co. Ltd. became its first violator when it was found to have sold dumplings and eggs labeled with production dates from the future. The company was fined 100,000 yuan (over $15,000) and had its production license canceled.
Xianzhuan has been supplying around 200 convenience stores in Nanjing with sushi, lunch boxes, and sandwiches since 2015.
In response to the mislabeled lunch boxes, Jiangsu Provincial People's Hospital announced that it "will let the food company make constructive changes."
Whether the company will face any penalty for its prematurely packaged food, only the future will tell.
(Header image: A customer stands in front of a street food cart in Nanjing, Jiangsu province, March 29, 2006. Yang Duoduo/VCG)