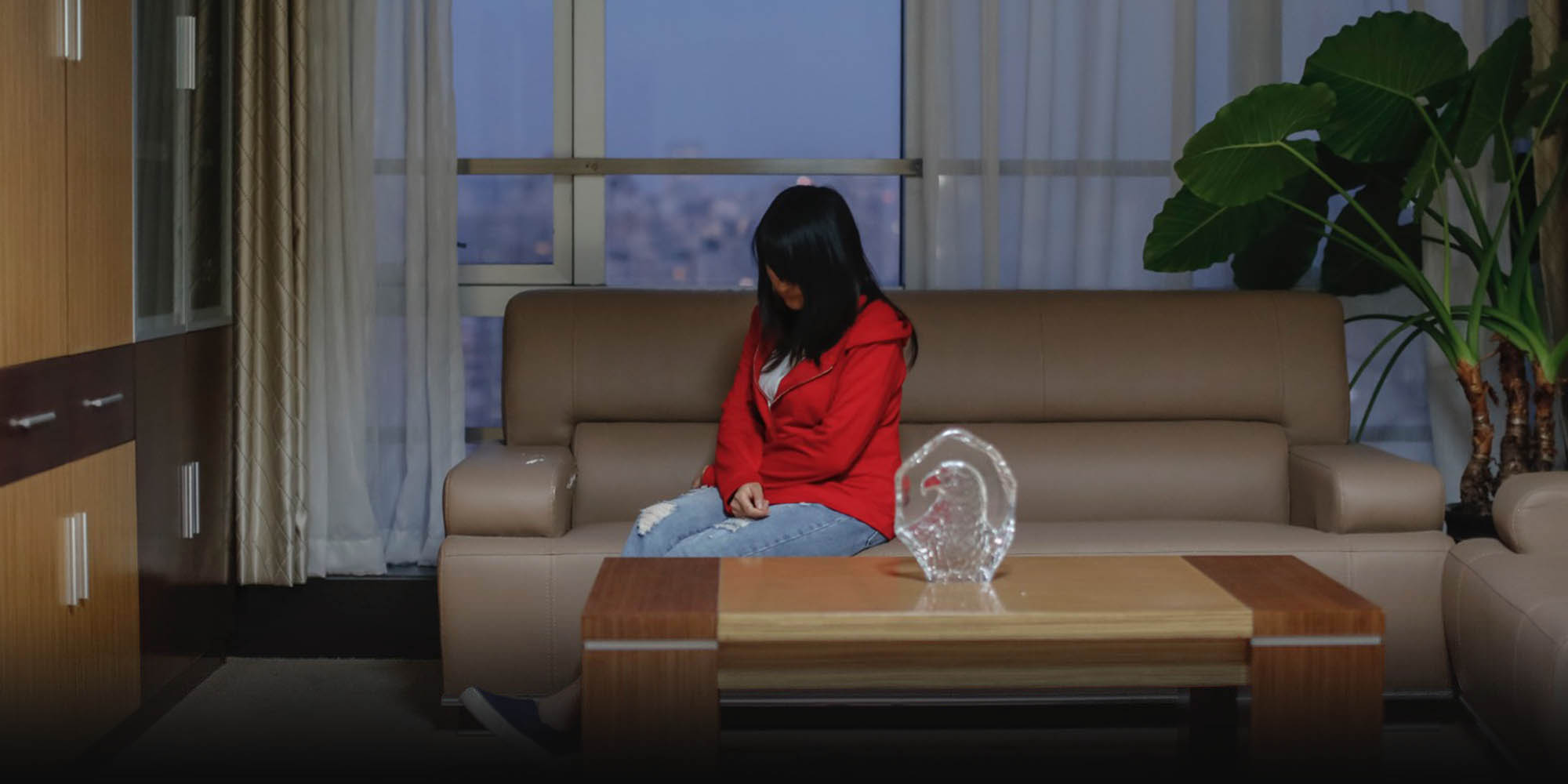 NEWS
Marriage Counselors Go Undercover to Get Rid of Mistresses
For a steep fee, one company persuades women to give up their affairs.
Ming Li was one of China's very first marriage counselors. Now 47, she has seen a lot in her more than 15 years of experience, including countless marriages plagued by infidelity. Most cases involved the husband keeping a mistress or xiao san — "little three" in Chinese — on the side. Since 2001 Ming Li — not her birth name but how she is known professionally — has offered a service that is part James Bond and part 'Inception': Her employees at Weiqing International Chain Group Co. Ltd. go undercover at the behest of clients to persuade mistresses to abandon their liaisons — a service that has grown in popularity in recent years.
Most of Ming Li's clients are wives who want chase away their husband's mistress. Married men who want out of their extramarital affairs turn to Ming Li for help, too — usually when the mistress gets pregnant and the unfaithful husband doesn't know what to do.
In both cases, the objective is for the mistress to give up the relationship of her own volition. Ming Li and her colleagues use a variety of means to persuade the mistress to end the affair, such as exposing the man's shortcomings, finding her another boyfriend, offering her a job in another city, and getting her relatives to talk to her about ending things.
It usually takes six to eight months to accomplish the task, and the total cost can be as high as 600,000 yuan (over $90,000). "We painstakingly plan 'scenes' for the purpose of accomplishing our missions," said Ming Li. "It's like directing a play: You need good actors and a good script. So our work is worth the money."
To onlookers, Ming Li's business model might seem a little unethical: Sometimes her team is asked to persuade a mistress to have an abortion. Xiao Li, one of Ming Li's colleagues, once pretended to be a doctor. First, the team anonymously reported the mistress to the authorities for getting pregnant outside of wedlock. The mistress was then forced go to the hospital for a check-up. During the hospital exam, Ming Li's team made sure the mistress was told that her baby had a high risk of deformity. "Doctor" Xiaoli then suggested the mistress give up the baby, which she did.
"We told the woman the advantages and disadvantages of having an abortion, but the ultimate decision was made by her," Ming Li said. "We act out of goodwill; it's not extortion. Many mistresses are regretful. They say that if they had met us earlier, they would have recognized their mistakes."
Yu Feng, a pseudonym, is known for gaining women's trust with his masculine charm. He once befriended a mistress after scratching her car in a small "accident." Yu eventually persuaded the mistress to break up with his client's husband. "Not all of the mistresses fall in love with me, but all of them trust me," he said.
This article has been updated to include comment from Ming Li's company, and clarify names used by Ming Li and Yu Feng.
(Header image: A client waits at Mingli's office in Shanghai, Nov. 17, 2015. Zhou Pinglang/VCG)