Chinese audiences have learned the hard way that they don't always get what they pay for when it comes to computer-generated homegrown movies.
Last year the much-hyped fantasy movie "Snowgirl and the Dark Crystal" disappointed fans despite its 200 million-yuan budget.
However, the brain behind "L.O.R.D: Legend of Ravaging Dynasties," China's first fully CGI film, has a laundry list of blockbusters to his name. Guo Jingming most famously directed "Tiny Times," a series of four movies often described as China's "Sex and the City," and which have generated more than 2 billion yuan in box office sales.
Given Guo's past success, critics were curious about his next move.
However, when the trailer for "L.O.R.D" aired last Saturday at the 19th Shanghai International Film Festival, the audience gave it dismal reviews.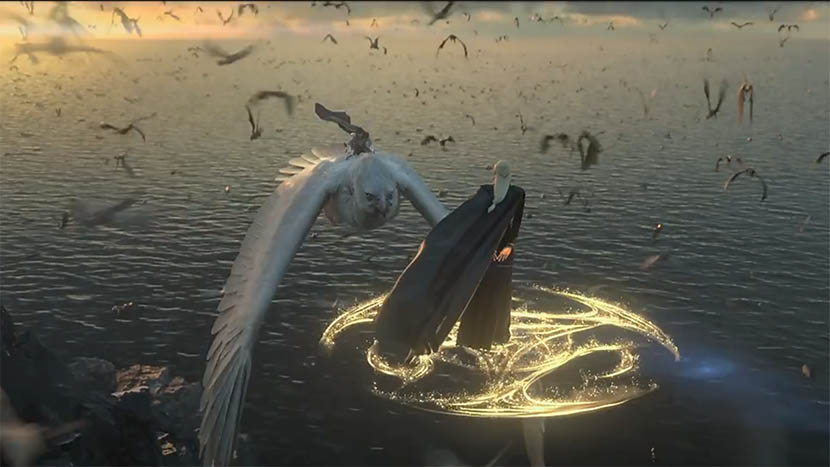 A screenshot from the trailer of 'Legend of Ravaging Dynasties.'
Netizens were quick to talk up the trailer on microblogging platform Weibo. As of Thursday afternoon, the two-minute video had received more than 30,000 comments, few of which are positive.
One of the most upvoted comments compares the trailer to pop-up ads for online games that plague users of China's video streaming sites.
One web user even went so far as to edit the trailer and make it into a "real" online game ad. The parody video has received more than 24,000 likes.
The video maker said in a message to Sixth Tone: "My first impression was that the trailer looked like a web game advert. Then I found many were saying it's even worse than a Chinese web game. Then I spent two hours making this video."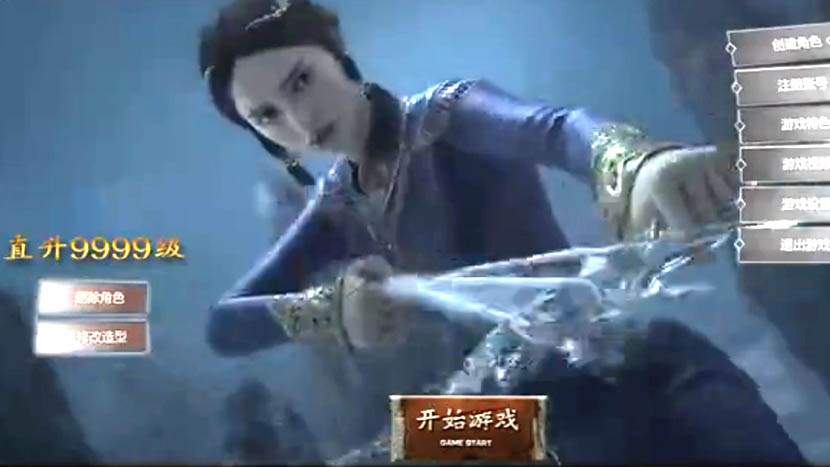 A screenshot from the parody video based on the trailer.
In response to the barrage of online criticism, a visual effects technician from Original Force, the biggest animation production company in Asia — and the team employed by director Guo for "L.O.R.D" — defended the project.
The technician, surnamed Dai, wrote in an article on Weibo that had the animation studio been given more time, they could have turned out a better product.
"The film lasts for nearly two hours, but we only had just over a year to produce it," he explained. "Other CGI films with comparable visual effects take at least two or three years to make."
"L.O.R.D" is adapted from Guo's hit novel of the same name. It was published in 2010 and has sold more than 2 million copies. The film adaptation features an ensemble cast that includes Fan Bingbing, who starred in 2014's "X-Men: Days of Future Past," and Kris Wu, a former member of the Korean pop group EXO.
In a bid to match the quality of Hollywood CGI films, Guo contracted Giant Studios, an American team that worked on "Avatar" and the recently released "Warcraft."
"Our motion-capture team joined us right after finishing 'Warcraft,'" Guo said in an interview with entertainment news source iFeng earlier this month. "The acting wrapped up last June, and we've been doing the visual effects since then."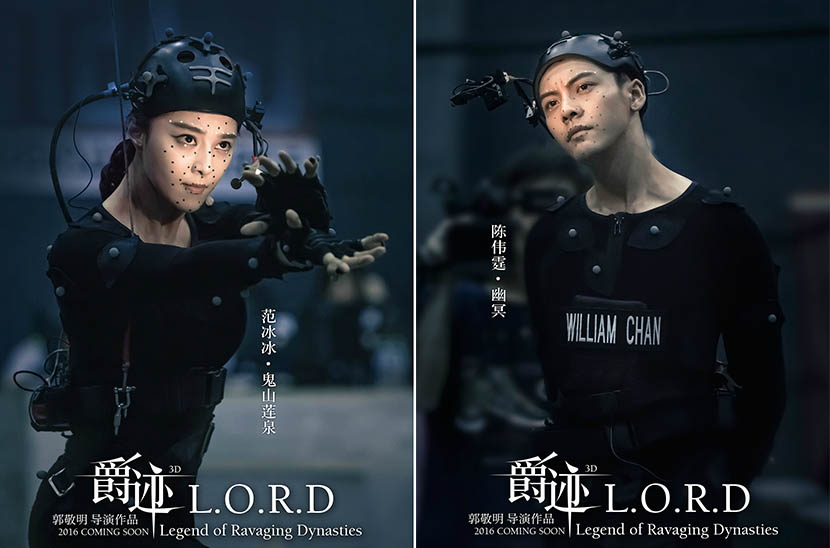 Film posters for 'Legend of Ravaging Dynasties' show the motion-capture technology used in the movie. @guojingming from Weibo
Despite Guo's international production team credits, some film critics are doubtful of their contributions.
Chen Zhixiong, a well-known movie critic who runs a popular public account on messaging app WeChat, told Sixth Tone that "almost every Chinese film that has visual effects boasts about hiring a team from Hollywood."
"The core question," Chen said, "is, Do they play a key role in the production of all those Hollywood hits? Perhaps they were just a handful of people in a 1000-man team, and so they're unable to guarantee the quality of a film without the aid of hundreds of co-workers."
According to a report by consulting firm PricewaterhouseCoopers, China's box office revenue is expected to surpass that of the United States in 2017, making it the biggest film market in the world.
Last year two films — "Monster Hunt" and "Monkey King: Hero Is Back" — outperformed their foreign CGI-heavy counterparts.
"Monster Hunt" grossed more than 2.4 billion yuan in China, making it the country's highest-grossing film to date, while "Monkey King: Hero Is Back" grossed around 900 million yuan to become the highest-grossing animated film in Chinese box office history.
"Even though I'm not a big fan of Guo, I have to admit that he is a smart businessman," said critic Chen.
In general, critics believe "L.O.R.D" will be another box-office success because Guo understands branding and draws in audiences with all-star casts and innovative genre-bending.
"Guo is undeniably a master of drumming up publicity," Chen continued, "and also, for those who are criticizing these laughable visual effects now, they may very well watch the film eventually just to see how bad it is."
The maker of the parody video seems to be one of these reluctant viewers.
"I'll have to see for myself whether the 3-D version is better than the 2-D one," he said.
(Header image: A screenshot from the trailer of 'Legend of Ravaging Dynasties' shows Fan Bingbing's character shouting.)