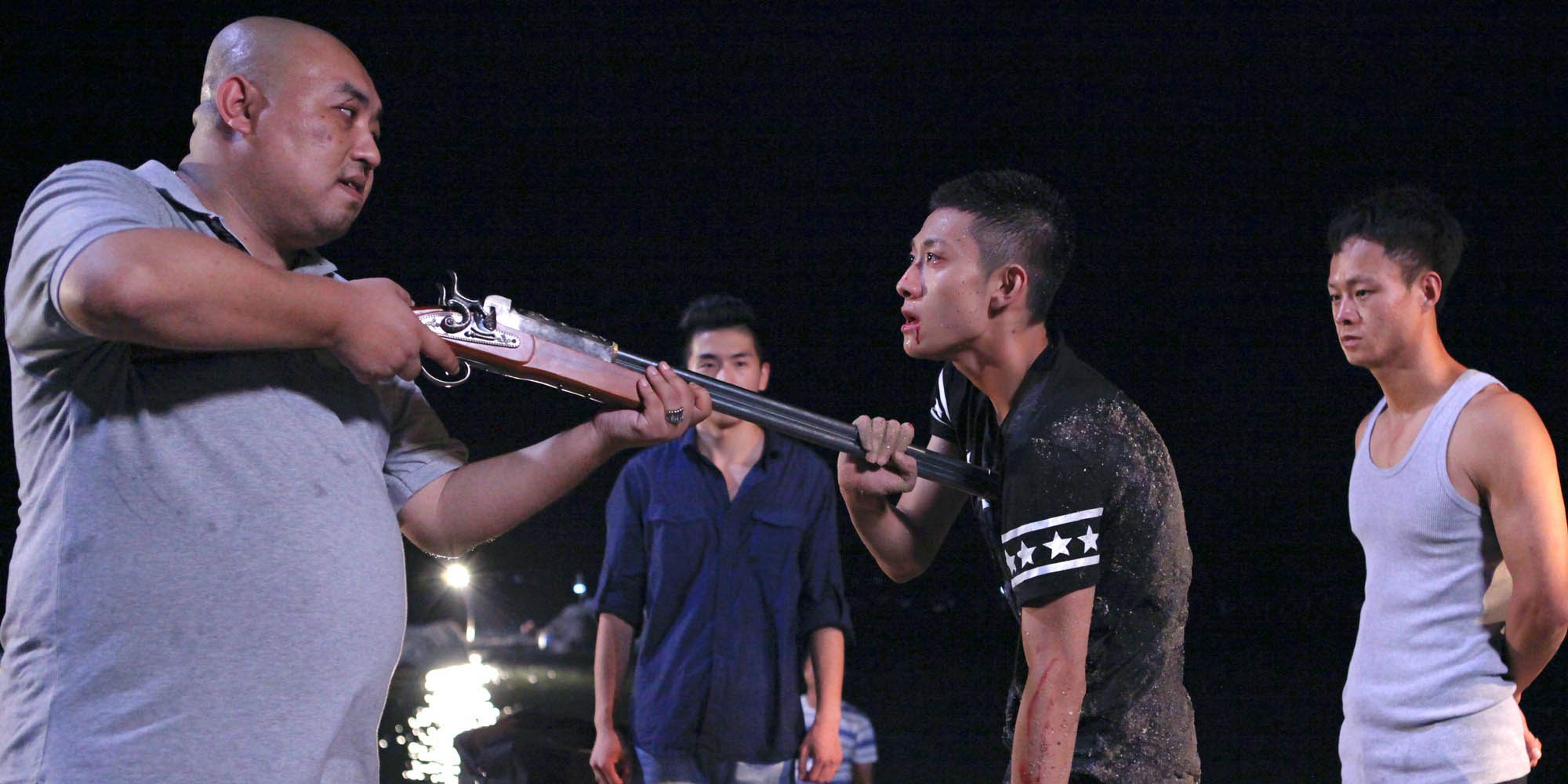 NEWS
Bad Boy Cop Goes Against the Grain in Web Drama 'Yu Zui'
'Shameless Yu' goes undercover, bends the rules, and wins over millions of fans.
"Yu Zui" breaks with traditional depictions of straight-laced, incorruptible police officers. The show's eponymous protagonist calls one of his female colleagues "Sister Big Boobs," cheats people out of money, and, in one of the show's more daring scenes, feels up a plastic sex doll.
Audiences can't get enough. The show's first season debuted on video-streaming platform iQIYI, the co-producer and exclusive broadcaster of "Yu Zui," on May 23, and a second season was released on Sunday. Both feature 12 episodes of Shameless Yu — the lead character's nickname — fighting crime in his own imperfect way. Added together, the episodes had racked up more than 900 million views as of Wednesday.
Straight away, the very first scene of the show sets the tone. Yu Zui is shown cheating his way to victory in a game of basketball at the police academy. He takes a devil-may-care attitude toward life, saying, "After graduation I just want to be a small-time cop in my hometown, because that gives face and pays well." But things turn out differently, and Yu ends up in jail — a ruse to start his career as an undercover cop.
Compared with Western productions, the show might be relatively tame, but by Chinese standards it is so provocative that some wonder how it was allowed to air in the first place. According to an industry guideline leaked in March, TV series should not contain plot elements that damage the image of the country's police or other security forces.
In the summer of 2015, web series "Evil Minds," also co-produced by iQIYI, was taken offline on the order of regulators. The drama went back online after certain scenes involving police officers smoking or drinking, using foul language, or resorting to violence during interrogations were cut.
Quick-witted Shameless Yu has so far avoided this fate. And while not everyone is as taken in by the show — some complain the other cops, and especially the female characters, are all a touch too dumb compared with the protagonist — news of the second season had many giddy with excitement. "I stayed up all night to finish the first season," wrote one user. "Tonight I'll continue with the second."
Television producer and critic Xie Xiaohu credits the success of "Yu Zui" to the unique character of its protagonist. "Web series viewers are mainly young people who are easily attracted to roles that go against tradition and exhibit strong individuality," he told Sixth Tone. "The audience feels no distance from such a flawed person."
On Weibo some police have also declared their fandom of "Yu Zui." A local police station from eastern China's Anhui province posted a fan-made video to its Weibo account, and another police department from China's northeast called it "genius."
That police can identify with "Yu Zui" might be due to the show's writer. Like many web releases — such as recent megahit "Ode to Joy" and upcoming boys love flic "A Round Trip to Love" — "Yu Zui" is based on online literature. Author Chang Shuxin began publishing the online novel series "Yu Zui: My Detective Notes" in August 2013.
Chang, a former criminal who decades ago was jailed for robbery, told Sixth Tone's sister publication The Paper in a recent interview that he used his previous experiences in writing "Yu Zui." Chang says he has a good understanding of the lives of police officers. "Yu Zui is just a normal cop you often see at an intersection," he said. "He reflects the majority of police officers."
Correction: In a previous version of this story, the dates for the second season's debut episode and for the release of the first installment of the online novel series were erroneously reported. It should have said, respectively, Sunday, not Monday, and August 2013, not May 2013.
(Header image: A still frame from 'Yu Zui' shows Yu confronting a group of criminals. From the television series' official Weibo account.)