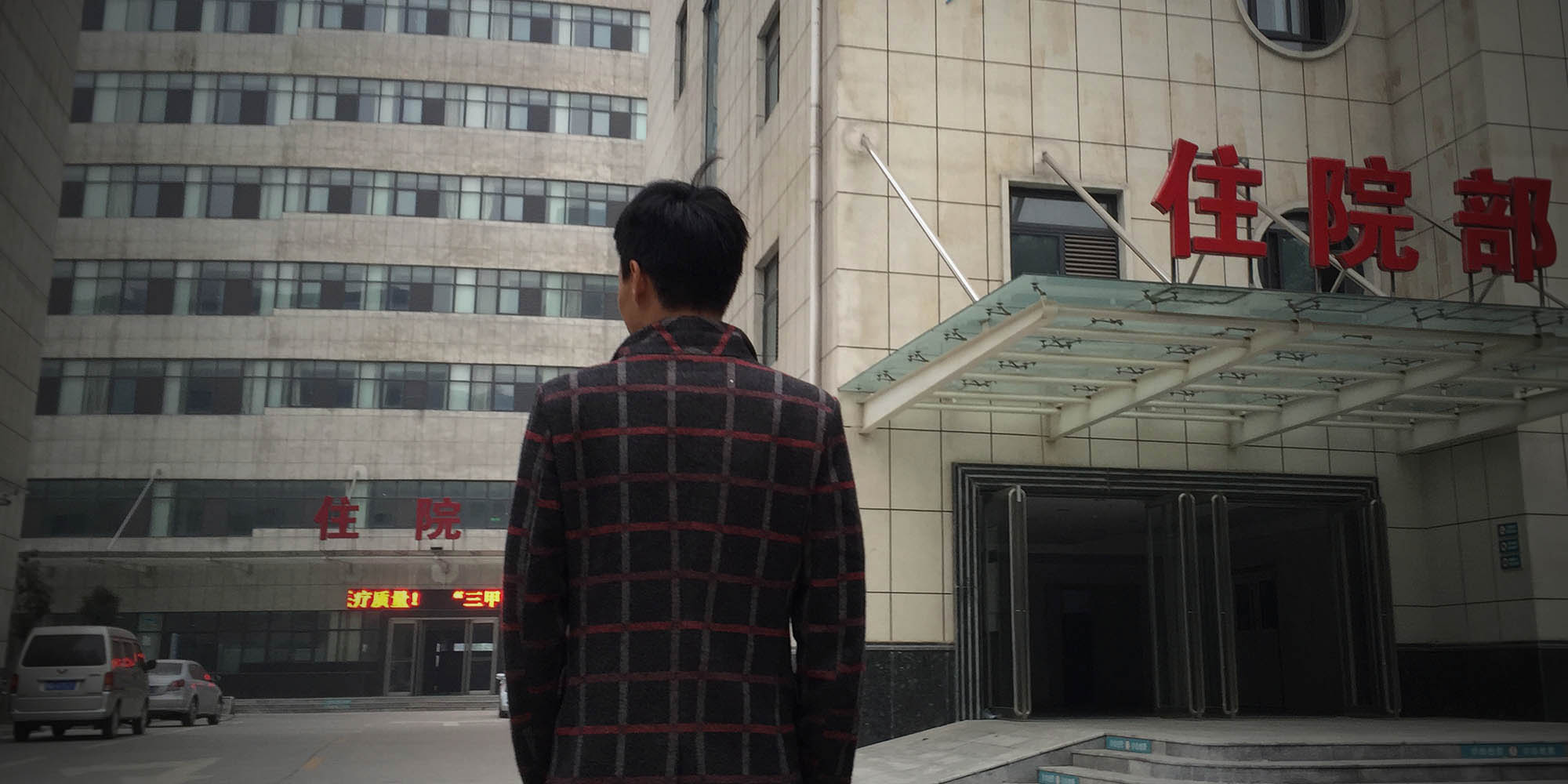 NEWS
Gay Man Forced into Psychiatric 'Treatment' Sues Hospital
After requesting divorce, man involuntarily committed by relatives wanting to 'cure' his sexuality.
On Monday, a local court accepted the lawsuit of a 37-year-old gay man against the hospital where he was involuntarily admitted for 19 days before LGBT advocates secured his release.
Yu Hu — a pseudonym — filed his case at the Yicheng District court in Zhumadian City in central China's Henan province on May 17. Represented by public interest lawyer Huang Rui, Yu is asking for an apology and 10,000 yuan in compensation (about $1,500) from Zhumadian Second People's Hospital where he said he received traumatic, unnecessary, and unwanted treatment intended to "cure" his sexuality.
Huang told Sixth Tone that he'd taken on the case because it was a violation of individual rights. The Mental Health Law passed in 2012 bans involuntary psychiatric treatment, unless a person expresses intent to harm themselves or others. But Huang said, "His family wanted him admitted, the hospital saw that they could pay, why wouldn't they accept the patient?"
Yu grew up in rural Henan. After more than a decade of marriage, a daughter, and a son, he told his wife he was gay and requested a divorce. During the National Day holiday in October 2015, his wife, brother and niece's husband drove to where Yu worked in Hangzhou in the eastern province of Zhejiang and brought him back to their hometown in Zhumadian, on the promise that he could apply for divorce and return to his boyfriend, 25-year-old Yang.
On Oct. 8, thinking that he was going to the civil affairs office on the first day it reopened after the public holiday, Yu instead found himself admitted to a mental hospital. He managed to call his boyfriend, and Yang travelled to hospitals all over the city looking for him. Once he found Yu, the doctors said he wasn't permitted to see him, so he reached out to PFLAG, China's largest LGBT organization, for help.
Hu Zhijun, PFLAG's director who is usually known by his nickname "Ah Qiang," told Sixth Tone he was incredulous at first. He'd heard other cases of LGBT people being institutionalized against their will, but they were typically young adults who still lived with their parents, not independent adult men. But when he saw Yang's photographs, he rushed to the Henan hospital, and called the police when the hospital staff wouldn't permit him to see Yu or explain why he'd been admitted.
"When confronted with the police, the doctors said that Yu was there for 'sexual preference disorder,'" Hu told Sixth Tone. He argued with the doctors that homosexuality was not a mental illness, but they claimed Yu had gone for treatment voluntarily. "I said if it was his own choice, then he should also be free to leave according to the laws on psychiatric care." They found Yu desperate to leave, and he was signed out that day.
Yu and Yang now live together in another province and refuse contact with Yu's family, whom Yu fears will attempt to have him committed again. Hu said Yu's time at the hospital has left him timid and anxious, with recurring nightmares. As well as being forced to take antidepressants and sedatives in the hospital, he was beaten and kept under house arrest by his relatives after his release.
The case is not the first to challenge homophobic practices in psychiatry. Homosexuality was removed from China's classification of mental disorders in 2001, and in December 2014, a Beijing court ruled in favor of Peng Yanhui, a gay man who sued a clinic where he'd been subjected to electroshock "conversion therapy." The judge's statement affirmed that homosexuality is not a mental illness, yet advocates say that homophobia is still prevalent in the poorly regulated field of psychiatry.
Peng told Sixth Tone that hospitals and clinics were financially motivated to offer conversion therapy despite previous rulings. "We hope the ministry of health [now the National Health and Family Planning Commission] and psychiatric profession can work together to reach a consensus to restrict these practices and implement penalties whenever this happens," he said.
Many Chinese netizens on microblogging platform Weibo were unsympathetic to Yu's experience because they felt he'd committed a greater offence by entering a heterosexual marriage. Sham marriages between gay men and heterosexual women have received considerable attention in China in recent years, and in April PFLAG China launched a social media campaign in which gays and lesbians vowed not to marry heterosexuals. Despite widespread acknowledgement that there is enormous social pressure to marry, many lay the blame on LGBT individuals rather than the culture of compulsory marriage.
One user commented, "How can your 19 days of suffering compare to all the years your wife suffered from your deception in a sham marriage?"
Additional reporting by Wang Lianzhang.
(Header image: Yu Hu's boyfriend stands in front of Zhumadian Second People's Hospital, Henan province, Oct. 25, 2015. Courtesy of Ah Qiang)