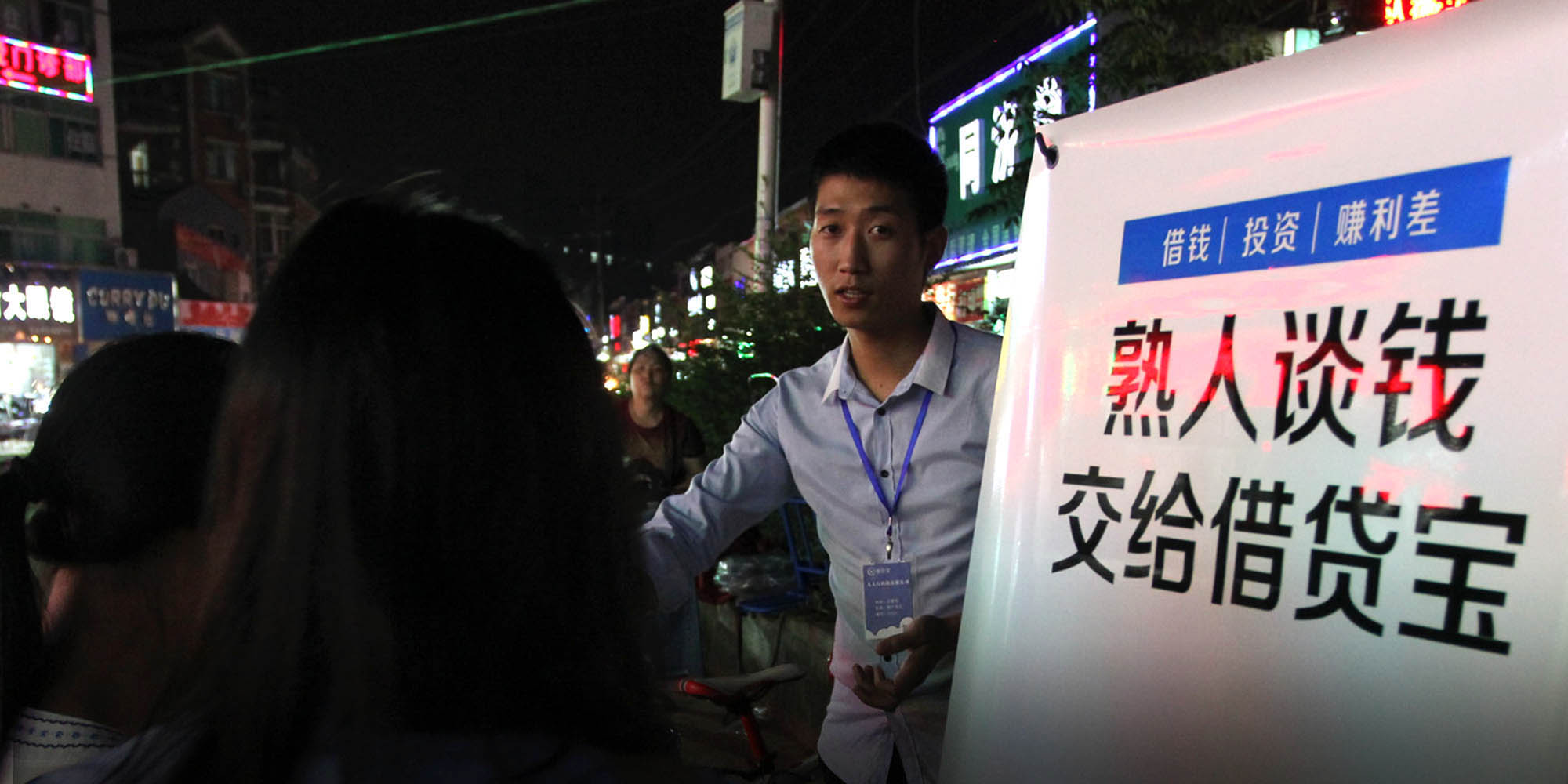 NEWS
Desperate Students Secure Loans With Naked Photos
Loan sharks threaten to send photos to friends and relatives if payments are not made.
Loan sharks are demanding female college students send nude photos as collateral for high-interest loans, and threatening to send them to their parents if they fail to pay back on time, Southern Metropolis Daily reported on Monday.
Mentioned in the report is one affected student named Li Li — an alias. Li Li borrowed 500 yuan ($75) at a weekly interest rate of 30 percent from someone she found through peer-to-peer lending platform Jiedaibao. Unable to pay back the amount owed, Li Li borrowed another loan through the platform at the same rate and from the same person.
After owing 55,000 yuan and not knowing how to pay back, Li Li approached the lender for another loan. The lender was apprehensive because of the outstanding sum, and asked Li Li to provide a nude photo of her holding her identification card as collateral. When the payment deadline passed, the lender threatened to send the nude photo to Li Li's family.
Bo Ling from Jiedaibao's PR department told Sixth Tone on Tuesday afternoon that, "We are investigating the related facts."
Students in China often find it hard to get credit because of strict regulations and the limited availability of state loans. Online platforms have sprung up to meet the credit demand among students, but interest rates can be exorbitant.
It's not immediately clear how widespread the practice is, but Sixth Tone discovered that loan sharks asking for nude photos are easy to find. A search for "student loan" on microblogging platform Weibo returned many accounts with contact details in their profiles.
After Sixth Tone made enquiries acting as a potential student customer, the middleman agreed to lend 3,000 yuan in exchange for a nude photo and details of the applicant's relatives and classmates. The agent also requested detailed personal information including the university of study, student number, and home address, but made no attempt to assess the reporter's ability to pay back the loan.
Many of the transactions that students make involve such middlemen — agents who will raise cash for a customer, often drawing from a number of online platforms to do so. Although no online platforms explicitly say they work with agents, Fu Jian, a lawyer at Yulong Law Firm based in Zhengzhou, capital of Henan province in central China, believes the relationship between platforms and agents is a close one. "Almost all lending platforms have a large number of middlemen in different cities to seduce students to borrow money," said Fu, who has helped over 20 students who have come to him with loan-related complaints.
According to Fu, the use of a naked photo as collateral is not forbidden by law, even if it does raise ethical questions. Were the photo to be leaked, only then would the law be broken.
There is no institution for oversight of the online lending industry in China, and many of the existing regulations are vague. This leaves a large grey area in which lending platforms operate. Many of Fu's clients have become victims as a result.
"The online lending industry is like a food chain with some huge financial groups on the top, followed by the platforms, then the middlemen," Fu said. "Students, sadly, are just the prey."
Additional reporting by Fu Danni and Dong Heng.
(Header image: A man advertises online loans to young ladies near a college in Wuhan, Hubei province, June 5, 2016. Chu Lin/IC)