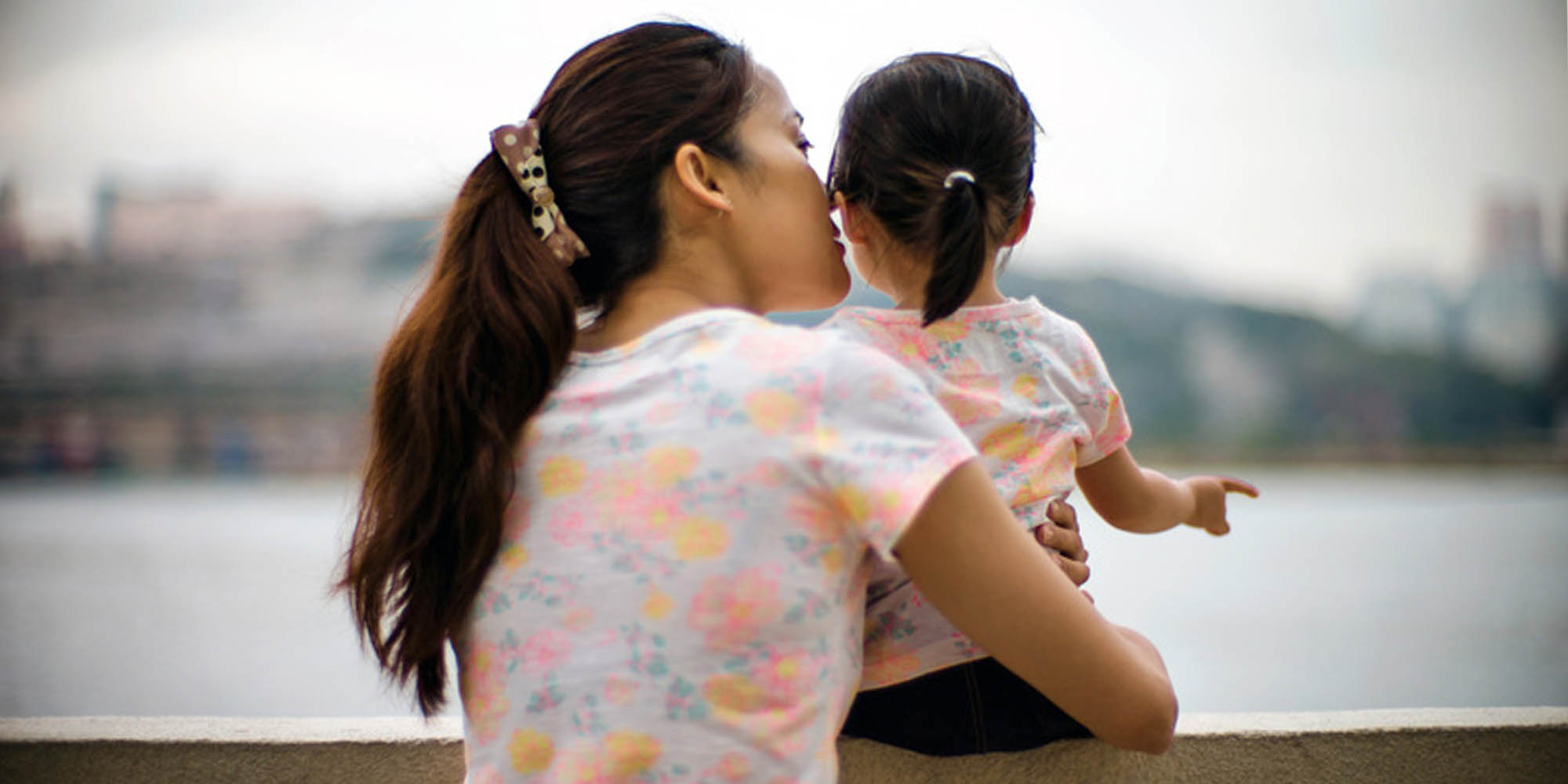 FEATURES
Single Mothers Forced to Pay Fines for Giving Birth
Unmarried women accuse local governments of discrimination, despite laws in place to protect their families.
Fourteen years ago, Liang Heimei was in a hospital in Guangzhou, in southern Guangdong province, giving birth to her son. But for Liang, the joy of having a child was tempered with worry.
Unmarried and single, Liang knew that without a marriage certificate to show authorities, she wouldn't be able to obtain a legal birth certificate for her son. And without a birth certificate, her son would not be able to obtain a household registration, or hukou — a requirement for attending public school.
By law, single women in China have the right to reproduce. Children born out of wedlock are also legally entitled to enjoy the same rights as other children and are protected against discrimination.
But the law is widely ignored. "Discrimination is everywhere," says Liang.
According to Xin Lingyan, a lawyer at Jingxiang Law Firm in Beijing, authorities regularly disregard the current legislation when it comes to children born to unwed mothers. "Local governments often don't enforce the laws and regulations," she said.
Liang was 19 when she found out she was pregnant. Her race car-driver boyfriend had cheated on her multiple times, and they had already broken up. After finding out about the pregnancy, he wanted nothing to do with the baby, instead telling Liang she could sell one of his race cars and keep the money to pay for the birth.
For the first seven months of her pregnancy, Liang lived in the nearby city of Shenzhen, a tech hub bordering Hong Kong.
Liang says if she had stayed in Guangzhou, her father would have forced her to get an abortion — a common pressure unmarried mothers face, as the traditional belief that only married couples should have children still dominates Chinese society.
"I don't think I should beg someone to marry me just because I'm having his child," says Liang.
Liang's son was 5 when she applied for his birth certificate. Liang hoped to obtain his hukou before he started school. Back then, the staff at the family planning office told Liang she would need a marriage certificate and information about the father, neither of which Liang could provide. And because Liang's ex-boyfriend didn't want to be involved, she couldn't ask him for help.
A police officer from the Liwan District, Guangzhou said that their procedures have since changed. As of Jan. 1, 2016, the social maintenance fee for unmarried mothers had be waived.
"We have yet to decide whether this will apply to mothers who have not yet applied for their children's birth certificate," said the employee.
But in 2007, there was no such flexibility. The Guangzhou Municipal Health Bureau refused to process a birth certificate for Liang's son, and the authorities were immutable in the face of her protests. Liang had one last resort: cash. "They solved the problem as soon as they took my money," she says.
With the new birth certificate in hand, Liang went to the local family planning office. Before she could apply for her son's hukou, she had to pay a fine called the "social maintenance fee" — the same fine people were charged for illegally having more than one child under the one-child policy.
The law guaranteeing single women's reproductive rights is largely ignored in China, and the application of a fine for a child born outside of marriage is still applied in most areas in the country.
In 1988 the Ministry of Public Security and the Family Planning Committee required that all children born out of wedlock automatically be registered and issued an official hukou which would entitle them to access public services.
"Reproduction is a basic human right," says Xin.
Yet, in Liang's case, the family planning office insisted that the single mother had to pay a fine before they would process her son's hukou. The office demanded 80,000 yuan ($12,000), but, through personal connections, Liang was able to reduce the fine to 60,000 yuan. Liang finally received her son's hukou just before he started school.
Searching for an Absentee Father
Chen Xiaoman moved to Shanghai more than a decade ago after leaving her native Qingdao, a coastal city in China's eastern Shandong province.
While living in Shanghai, the 37-year-old had a relationship with a local man, but when she became pregnant she decided to keep her daughter's existence a secret.
"I knew he wouldn't be responsible," Chen explains. "He refused to pay alimony to his ex-wife and didn't want to look after their child."
When her daughter Miao Miao was born in August 2009, Chen used personal connections to smooth the awkward process of acquiring her birth certificate without the father's input. But when she tried to secure her newborn's registration document, the process proved to be more problematic.
For this, Chen needed to go back to Qingdao, where her own hukou was registered, and begin negotiations with the district-level family planning office there.
The office told her she had to pay a social maintenance fee of 100,000 yuan.
Chen knew immediately she was being ripped off. Staff from the community-level family planning office — a lower authority — had already told her the fine would be around 40,000 yuan. But Chen had no recourse and decided to pay, expecting that to be the end of the matter.
The family planning office refused to let Chen pay the fine.
The officials insisted that according to policy, both the mother and father must be fined, and so Chen was told to return with the father to pay the fine.
Four years later, Chen did just that. She registered a sham marriage with a gay friend and headed back to the family planning office in Qingdao with her marriage certificate in hand, hopeful that the issue could finally be resolved.
It still wasn't enough. An employee at the family planning office told Chen that she would need DNA evidence to prove her husband was the biological father of Miao Miao.
"It drove me crazy," Chen says. "I didn't know what else I could do."
Sixth Tone approached the family planning office in Qingdao, but no one was available for comment.
Women Fight System to Start Families
Twenty-three-year-old Wan Qing made headlines when she came out as a lesbian during her graduation ceremony at Sun Yat-sen University in Guangzhou last July.
Wan doesn't have her own child yet but is determined to do so. But because gay marriage is illegal in China, she faces the real possibility of being an unmarried mother. She began advocating for the rights of single women. In February of this year, Wan sent 500 letters to representatives of the National People's Congress (NPC) before China's most important annual political meeting, the "two sessions" in Beijing. She hoped some of the representatives would voice her concerns at the meeting and push for change.
Wan received just one reply. "The representative suggested I send letters to targeted members next time," she says. With the two-child policy taking effect in January this year, Wan believes the time is ripe to lift restrictions on single women's reproductive rights, too. She plans to follow the representative's advice and keep sending letters to NPC delegates for as long as it takes to get the law changed.
In some areas of the country, policy has loosened in recent years. In May 2015, Guangdong province issued a notice emphasizing that a child's hukou shouldn't be linked with a marriage certificate.
A change of policy proved to be the solution to Chen Xiaoman's hukou conundrum. In the summer of 2014, a new national policy enforced the right to a hukou for 13 million unregistered citizens in China, composed of orphans, those born to single mothers, and those born in violation of the one-child policy.
Each new hukou was to be processed according to where the mother's own hukou was registered. For Chen, this meant Qingdao, which was one of the first cities to implement the new policy. Miao Miao received her hukou less than a week after the policy took effect.
Throughout the whole process, Chen was bolstered by the support of friends and family — something many unmarried mothers in China aren't afforded. As a senior manager at a multinational company in Shanghai, Chen could afford to school Miao Miao overseas if she couldn't get her a hukou. But Chen also knows there are limits to what wealth can achieve. "Money can solve a lot of problems," she says. "But it can't eliminate discrimination."
Additional reporting by Cai Yiwen.
(Header image: Tang Ming Tung/Moment/VCG)