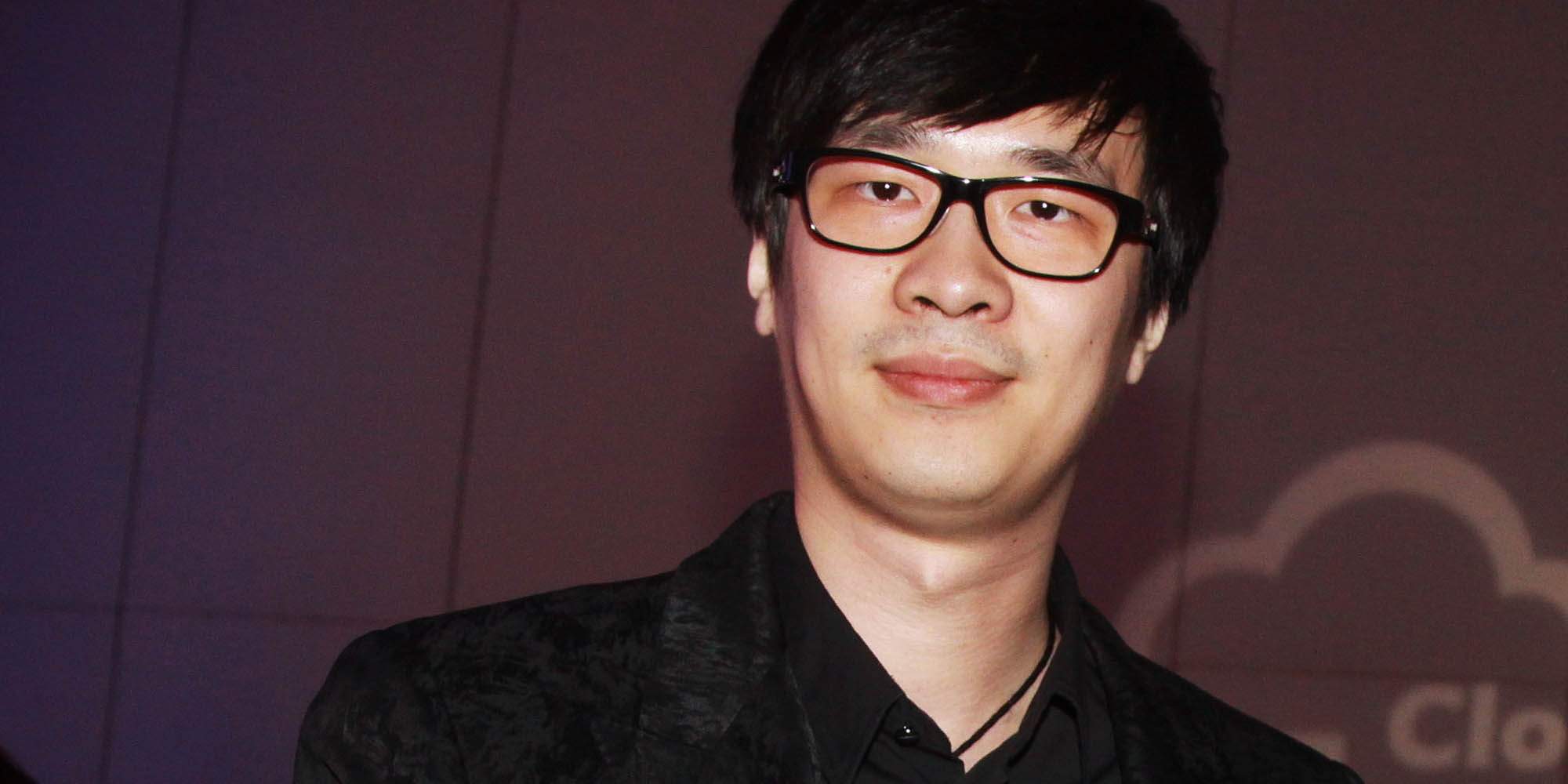 FEATURES
Q&A With Author Zhang Wei on China's Online Literature
China's wealthiest and most prolific internet novelist sees room for 'boundless imagination' in digital fiction.
Zhang Wei has made his fortune from the internet. He's not a viral live-streamer, a tech entrepreneur, or one of China's new generation of e-commerce merchants, but an online fantasy writer who earned 110 million yuan (over $16 million) in royalties last year.
The staggering amount — more than "Game of Thrones" author George R.R. Martin's estimated annual income of $15 million — most recently earned the 35-year-old Beijinger the top spot in a ranking of China's richest online writers for the fourth year running.
Publishing under the pen name Tang Jia San Shao, Zhang began to write online novels in 2004, a time when China's online literature scene was still in its infancy. Twelve years and 150 titles later, he is now a member of the Communist Party-led China Writers Association and a professor of online fiction at the Shanghai Institute of Visual Art. A large number of his works have been made into movies, video games, and web series.
Zhang talked to Sixth Tone about the secret to his success, the state of China's wider online fiction market, and why he thinks "Game of Thrones" would never work in China as an online novel. The interview has been edited for brevity and clarity.
Sixth Tone: You've been China's top-earning online fiction writer for four years in a row. What's your secret?
Zhang Wei: The list takes into account a lot of royalty income, including internet serials, publications, film, television, and games. I've never looked deeply into it, but I reckon I get a similar amount of income from each source.
Over the years, the only thing I've aimed to do is update my work every day, and make sure that readers can see my work every day. What we have now is the result of more than a decade's worth of hardship. I'm one of the fastest writers in this field — every day on average I churn out up to 8,000 Chinese characters [equivalent to around 5,000 English words].
Sixth Tone: How do you write so fast?
Zhang Wei: That's a tough question to answer. All I can say is I'm gifted. The more I write, the more experienced I become. I strengthen my grasp on the words, the plot, and the content. I become better at expressing my intentions.
Sixth Tone: How do you maintain your relationship with your readers as an internet writer?
Zhang Wei: My readers generally range from 8 to 25 years old. To me they are like friends, like family. They are just so important to me. I spend far more time with them than I do with my family. Support from them in the very beginning was the force that kept me going. If a writer expects loyalty from their readers, they must first be loyal to their readers.
My team organizes a lot of interactive events with fans on platforms such as microblogging platform Weibo, messaging app WeChat, and Baidu's forum community Tieba. These interactions are important because they allow me to hear what readers are thinking, and allow readers to know what I am thinking, what we are doing.
Sixth Tone: Some critics have said that your stories are formulaic and lack literary value. How do you respond to that?
Zhang Wei: All writers have their own styles and writing methods. In my opinion, internet fiction is the simplest form of spiritual enjoyment accessible to the general public. My readers come from all walks of life, and read internet fiction to relax in their spare time.
All I am providing is a form of entertainment. I don't demand that readers remember me, or that they remember the content of every story, as long as they enjoy my novels and get happiness from them. The critics are making a mountain out of a molehill.
Sixth Tone: Where then does the value of internet fiction lie? What's its main difference from traditional literature?
[node:field_quote]
Zhang Wei: It's the boundless imagination. Internet writers in China are generally quite young. Most of us are born in the '80s. Our educational backgrounds, as well as our perceptions of the world, are different from those of the previous generation. They grew up reading traditional literature grounded in rural China, and what they write is different from our work.
Today we are allowed more space to be imaginative, and boundless imagination is the basis of internet fiction. As our country makes progress, people are able to experience more and expand their horizons. It's no different for us writers.
Sixth Tone: You're an adjunct professor of internet literature. What do you tell your students about where Chinese internet fiction is headed?
Zhang Wei: I tell them that internet fiction in China today is in a period of rapid development. It's a serialized form of literary expression that rode on the coattails of developments in the multimedia world during the late 1990s.
Internet fiction has expanded beyond belief since its birth. In the beginning it was a completely novel concept without any kind of foundation, which is why it continues to develop every year. And thanks to the marriage of internet fiction with film and TV, it is set to maintain this rapid and steady development for some time.
From its core content, internet fiction will generate a multitude of derivative products. It will become a powerhouse in the entertainment business.
Sixth Tone: Does that mean you will be devoting more time to expanding your work into different fields and media?
Zhang Wei: I want to influence the world with China's intellectual property. That is the goal. To reach the goal, I need to take it one step at a time, through movies, TV, and other publications. I mostly write fantasy, which is more universally accepted, and thus better suited to adaptation.
Several movies and TV shows adapted from my works start shooting later this year. We'll keep going in the future, too. One day I intend to build the "Disney World of China" — a commercial real estate development with a theme park based on my stories at its center. I've given myself 10 years to realize this dream, and preparations are already underway.
Sixth Tone: Have you seen "Game of Thrones?" If it were an internet novel, would it be successful in China?
Zhang Wei: I haven't seen much of "Game of Thrones," but I know what it's about. Yes, we belong to the same fantasy genre, but "Game of Thrones" is dark, while my work is more positive in its worldview, themes, and content.
If "Game of Thrones" were a Chinese internet novel, I don't think it'd have much success; its content just isn't outstanding enough. The TV show made it very appealing, but if it were just in text form, it wouldn't stand out from the sea of other internet fiction in China. Of course that's just my personal opinion.
With contributions from Wang Lianzhang.
(Header image: Zhang Wei poses for photos at a news conference in Beijing, Jan. 15, 2014. Yuren/VCG)