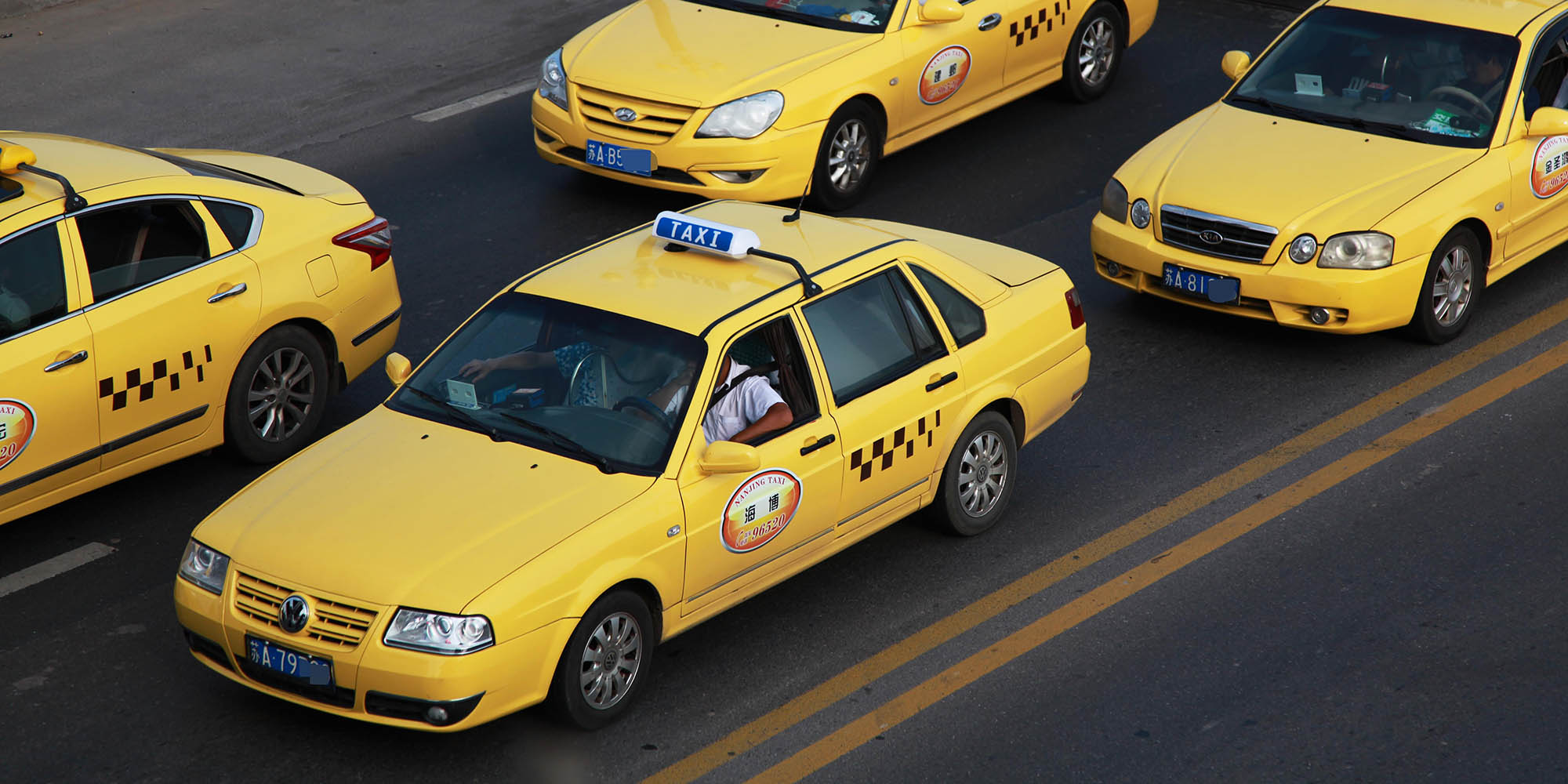 NEWS
New Ride-Hailing App Gets Jump-Start from Government
In an increasingly competitive market, can soon to-be-launched Youdi generate excitement?
A new player has entered China's ride-hailing race: Youdi. The new app will launch later this month in Nanjing, capital of China's eastern Jiangsu province.
The new platform is different from market leaders Didi and Uber in that it has the explicit backing of local government, and will work together closely with traditional taxi companies — though the app will support ride-hailing as well.
Youdi's efforts to distinguish itself from its biggest domestic rival don't appear to extend to its name, however. The Chinese character for di — a homonym for "taxi" — that appears in its name is none other than that of Didi.
"We have successfully signed contracts with all licensed taxi companies in Nanjing," said Wu, Youdi's general manager who only provided her family name, in a telephone interview with Sixth Tone. Wu said that, for now at least, Youdi has no plans to expand beyond the city, which has a population of over 8 million people and, as of 2015, an estimated 12,000 standard taxis in operation.
In preparation for Youdi's launch, the Nanjing Taxi Industry Association has begun equipping the city's taxis with new taximeters that will allow passengers to pay through mobile payment platforms like Alipay and WeChat. So far, more than 60 percent of taxis have been upgraded with the new hardware.
"The biggest advantage of Youdi is that taximeters and mobile-phone applications can for the first time be connected," said Gu Dasong, deputy director of Nanjing's Traffic Law and Development Research Center. The new taximeter allows drivers to accept rides without having to look at their phones, which Gu says could reduce accidents. The GPS built into Youdi's taximeters means that drivers will be assigned jobs automatically according to their location, instead of having to operate a phone app to accept rides.
However promising, the new equipment has so far struggled to impress. A Nanjing taxi driver surnamed Zhao told Sixth Tone that payments using the new taximeter sometimes fail because of a weak internet connection.
Despite the concerns, Wu remains confident in the technology. "I haven't seen any failed payments in our back-end system whatsoever," she said.
China's ride-hailing market is dominated by the domestic Didi and, to a lesser extent, its U.S. counterpart Uber. Recent months have seen both companies receive billions of dollars in new investment.
Due to Uber and Didi's growing popularity among Chinese passengers, traditional taxi drivers have seen their incomes go down, which in some cases has led to protests.
In January, a coalition of Nanjing taxi drivers congregated in various transportation hubs like airports and railway stations to protest against their low income compared to Uber and Didi drivers, and express their dissatisfaction with the government's loose restrictions on ride-hailing apps.
In an effort to fight against ride-hailing apps' erosion of taxi profits, local governments and conventional taxi companies have experimented with apps of their own, but so far with little success.
In April, Shanghai's Dazhong Chuxing went online. Developed by Dazhong Taxi, one of Shanghai's largest cab companies, the ride-hailing app employs about 5,000 registered taxi drivers and owns another 500 licensed vehicles that are exclusive to the online platform.
However, on Apple's App Store, the app enjoys an average rating of just 1.8 stars out of 5. "Awful experience with this app," said one review. "It's hard to get a cab even when I'm downtown."
Ge Lei, media manager for Dazhong Chuxing, told Sixth Tone that users might find it difficult to find a taxi using the app because their car fleet is currently too small to meet growing user demand. Ge said he was confident more passengers would start using the app.
Other taxi firms have joined hands with their ride-hailing competitors. Didi announced in April that it has partnered with Shanghai local taxi company Haibo Taxi in an effort to combine the companies' resources and technology.
Regardless of the fierce competition, Wu thinks Youdi will be able to compete. "The new app will have the upper hand because it is the only legitimate platform that has the government's recognition and is under the industry association's supervision," she said.
Researcher Gu is less optimistic. "Considering that passengers are accustomed to hailing a taxi on Didi, the key question is why would they turn to a new application," he said. "Personally, I don't see it as promising."
Taxi driver Zhao seems to share the sentiment.
"I spend 14 hours driving on the road every day, yet I can hardly support my family financially," he said. "I am seriously considering becoming a full-time Didi driver."
(Header image: Cabs drive over the Nanjing Yangtze River Bridge, Jiangsu province, Oct. 6, 2010. Jian Hua/VCG)