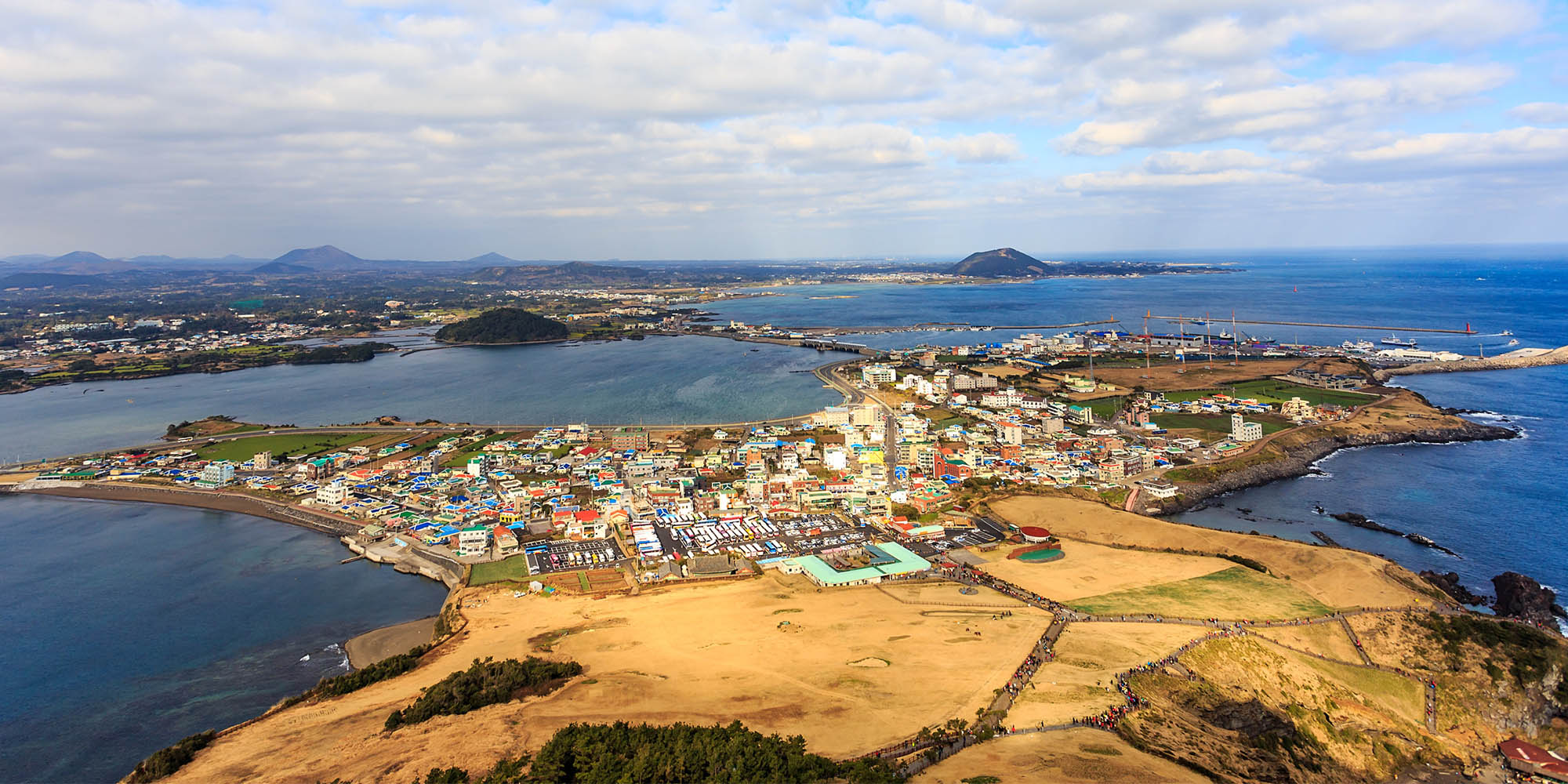 VOICES & OPINION
Why Jeju Has China Frothing at the Mouth
A small South Korean island has seen a spike in Chinese immigrants.
The South Korean island of Jeju is a tiny landmass situated around 100 kilometers south of the country's mainland, with a population of under 1 million. But despite its size, the local airport receives dozens of direct flights from China every day.
Most countries require tourists from China to apply for a visa prior to arrival, but Jeju is one of the few places in the world that allows Chinese passport holders to gain a visa on entry.
The main reason for this is to bring tourism to the island. It's no secret that the Chinese love shopping, and on almost any street in downtown Jeju City — the island's capital — hordes of buses unload Chinese tourists at duty free shopping malls on a daily basis.
Many of them come solely to shop, ignoring the beauty of the island's seashores and mountains, and departing quickly when they have bought all they can. This was my first impression too, but then I was introduced to Lu Wen and her small Chinese clan, all of whom permanently live on Jeju.
[node:field_quote]
The day was sunny; spring had just arrived. A friend had invited me along to a lunch hosted by Lu. Passing endless green fields, we finally arrived at a three-story villa.
Lu and her husband had moved here from Shanghai with their two sons. Over lunch she told me: "Things are very easy for us. My only job right now is to take my younger son to school. The elder attends boarding school and comes back once a week."
Her husband, Shu Ye, liked reading and collecting old books. He planned to turn the first level of the villa into a library and restaurant decorated in traditional Shanghainese fashion. "To help keep our memory of Shanghai," he told me.
Shu was originally from northeastern China but attended university in Shanghai, where he met his wife and had two children with her. After working there in the steel industry for over a decade, the couple, unsatisfied with the education their children were receiving in China, finally decided to emigrate.
They had settled on Cyprus when a friend suddenly recommended a better option: Jeju Island. To gain permanent residency, foreigners only need to invest 500 million won (about $420,000) in designated real estate projects.
But the most important advantage of Jeju to Lu and her husband was the proximity of the island to China. Home was only a short plane ride away.
About 10,000 Chinese have immigrated to Jeju in the last five years, accounting for more than 90 percent of foreign nationals there.
Lu's older son attends the North London Collegiate School (NLCS) Jeju — an international boarding school founded in 2011. The grounds are beautiful and spacious, and Chinese make up about 10 percent of the student body.
I have been told that there are at least four international schools already existing or currently under construction on the island. These schools have been showing their interest in enrolling more Chinese students recently by holding lectures and presentations in Beijing and Dalian, in northeastern China's Liaoning province.
The total tuition fee including boarding for NLCS is 260,000 yuan (about $40,000) per year. The school's curriculum follows the International Baccalaureate program, which is held in high regard by most countries worldwide and strengthens students' university applications when they go abroad.
Many Chinese parents worry about the quality of education back home — Jeju Island offers them a relatively cheap way out compared to China's large international cities.
At Lu Wen's party I met Lao Qin and Li Dongjie, both of whom recently immigrated for their children's future. They have nothing but the highest praises to sing of Jeju.
Real estate developers are building apartments, hotels, and theme parks near the international schools to attract potential Chinese immigrants, who are willing to pay premiums for their children's education.
Liu Qin, a manager working for a developer in Jeju, told me the current demand is high and continually growing. With real estate prices about one-third of Shanghai or Beijing, stunning natural scenery, clean air, and promises of a serene life, the island has many Chinese citizens running to invest.
(Header image: Sino Images/VCG)