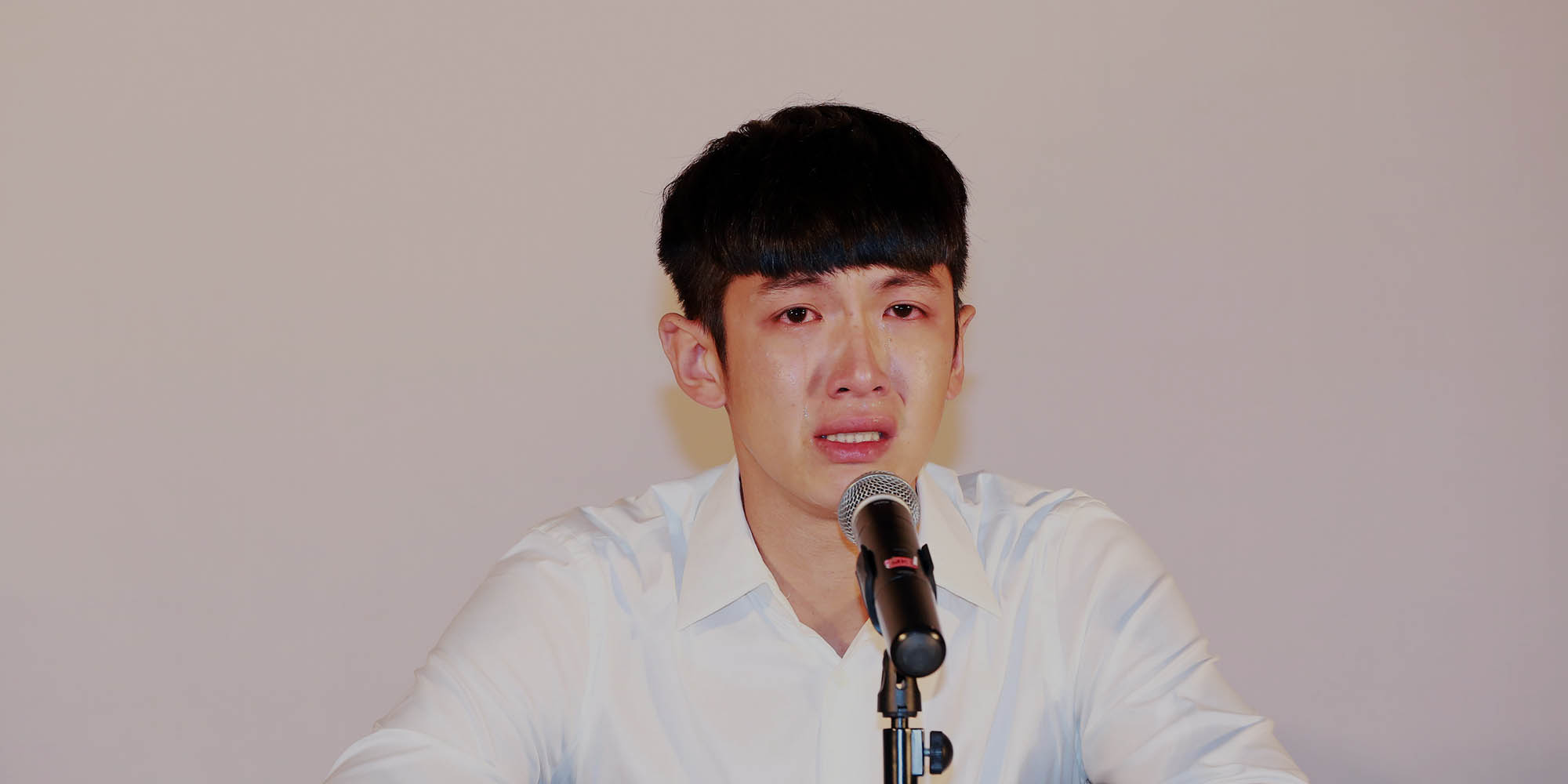 NEWS
Actor Suspended for Drug Use, Returns as Policeman
Burned by marijuana, Ko Chen-tung steps back into the limelight.
After being picked up for using marijuana in Beijing in August 2014, award-winning Taiwanese actor Ko Chen-tung, better known as Ko Kai, is back — this time as a patriotic police officer during the Japanese occupation.
His new show, "Wu Ying," started filming in early May. Details such as a release date have yet to be announced.
Two months after the arrests of Ko and Jaycee Chan, son of star Jackie Chan, the State Administration of Press, Publication, Radio, Film & Television (SAPPRFT), China's media regulator, announced a suspension of unspecified duration on the careers of actors caught doing drugs.
Ko's speedy redemption suggests the industry has softened its stance towards actors with drug abuse histories.
A commentary in party newspaper People's Daily on Thursday called on audiences to be forgiving. "If he sincerely regrets what he did, if he turned over a new leaf and starts giving out positive energy once more, then he should be given a new chance," it said. The commentary also called for a step-by-step system to bring artists caught with drugs back into the industry, though it didn't elaborate.
Ko was one of the biggest names to be caught in an anti-drugs crackdown by Beijing police. In June 2014 president Xi Jinping declared that drug offenders should be severely punished.
In October 2014, SAPPRFT called the media an important medium for "transmitting socialist culture and core values," and said the actors' behavior harmed society and adversely affected young people.
Ma Zengwei, a lawyer with the Beijing–based Limin Law Firm, told Sixth Tone that celebrities are held to a higher standard in these situations. "Celebrities are public figures, and they have an influence on society. That influence can be positive or negative," said Ma. "The case was a typical example of trying to teach the audience a lesson."
The government's 2014 Annual Report on Drug Control in China counted a total of 2.5 million drug addicts registered with the government, but the nation's assistant minister of public security estimated the actual number of addicts was 14 million in 2015. Methamphetamine, opiates such as heroin, and ketamine represent the vast majority of drugs used illegally, according to the report.
Penalties for drug crimes are harsh, with offenses such as trafficking punishable by death or lifetime imprisonment. The strategy is aimed at deterrence. However, drug usage carries a lighter sentence.
Ko served two weeks in detention and was fined 2,000 yuan (around $305). He avoided a trial, Ma said, because "taking drugs doesn't offend criminal law."
In a highly publicized apology during a press conference after his release, Ko, with reddened eyes and tears streaming down his face, promised to straighten up. "I have no reason, no cause, and no excuses for what I did," he said. "This incident is like an ugly scar that will remain on my body."
Just three years earlier, Ko had been featured with other celebrities in an anti-drug video. "I don't do drugs!" he exclaimed in the recording.
Some netizens reacted with wry wit to the news of Ko's new role.
"A drug user playing a cop? Life is so ironic," said one Weibo user. "I just called SAPPRFT to report this issue," said another.
Others were more forgiving.
"As long as he has changed, let's give him a chance," one user remarked. "Don't be so strict."
Additional reporting by Li You.
(Header image: Ko Chen-tung apologizes to the public for drug use during a press conference in Beijing, Aug. 29, 2014. VCG)