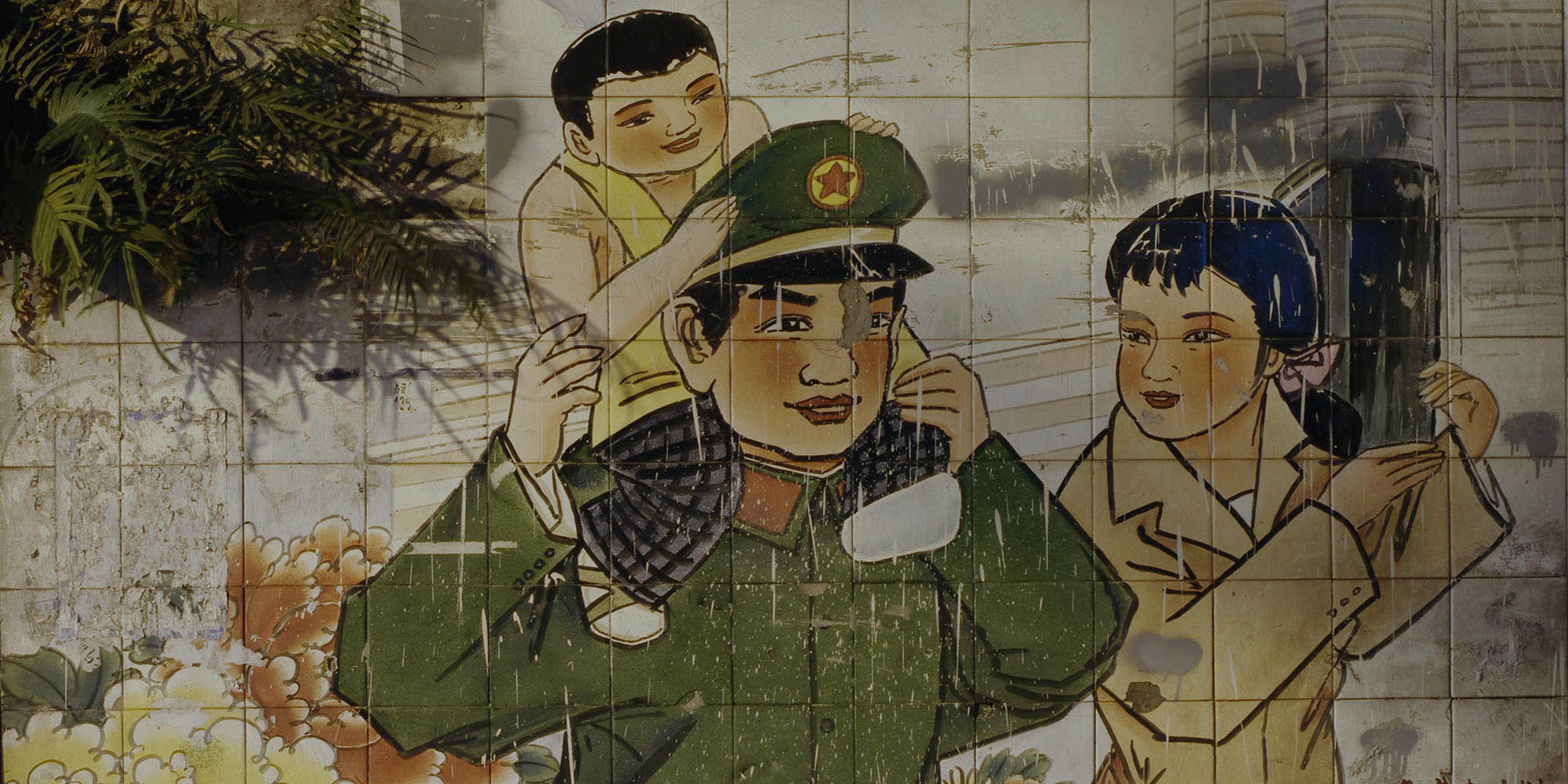 NEWS
After Two-Child Policy, Family Planning Officials Feel Neglected
Officials call for more respect and higher salaries during protest, but gain little sympathy from public.
The end of one-child policy in January was welcomed by many, but one group of people feels mistreated: the country's family planning officials.
On Tuesday more than 30 family planning officials in Gongan County, in central China's Hubei province, sat on the front steps of the local health and family planning bureau to protest against the public's lack of respect for their work and the possibility of being laid off.
The officials held banners reading: "Since the family planning policy is still state policy, reassure me of the treatment I deserve" and "Maintain the stability of the family planning group and give me back my dignity."
Pictures of the protest were widely shared on microblogging platform Weibo. One post by a protester, which has since been deleted, read: "When I took this occupation at age 18, I was told that my job would be highly respected and loved, given that this is the most difficult job in the world. Now my co-workers and I are disappointed and depressed. How can we serve the people in this condition?"
Another protester said on Weibo: "I dedicated my youth to family planning. Now it's hard for me to make a living with a monthly income of 1,950 yuan," or nearly $300.
The director of the publicity department of the Gongan family planning bureau, surnamed Man, told Sixth Tone that the county's family planning officials have been reduced to 70 from 100 since 2014. In terms of income, the average monthly salary of a civil servant at the county level is less than 3,000 yuan, he said.
The Gongan health and family planning bureau hasn't yet officially responded to the protesters.
The one-child policy, which restricted most urban families to one child, was implemented nationwide in 1980. Family planning officials were hired to make sure the population stuck to the new rules by doling out fines, and, controversially, by forcing abortions and sterilizations.
Online commenters showed little sympathy for the protesting family planning officials. One of the most-liked comments read: "This is what they deserve as baby killers."
Since China's government ended its population control policy, the role of family planning officials has been in transition.
"Their job has been more service-oriented than before," said Man. "Before the end of the one-child policy, their main job used to be issuing birth permits, whereas now they are providing more services to people, such as premarital health examinations.
This transition has so far not been a success, according to Qiao Xiaochuan, a professor of demography at Peking University. "Family planning officials are not the ones to blame, as they have been doing jobs as instructed by higher authorities," said Qiao. "The problem at stake is how to assign them new tasks that are beneficial to the public."
"Many family planning officials are confused about their responsibilities right now," Qiao added.
Additional reporting by Peng Wei.
(Header image: A propaganda mural about family planning policy on a wall along Enning Road in Guangzhou, Guangdong province, March 15, 2013. VCG)