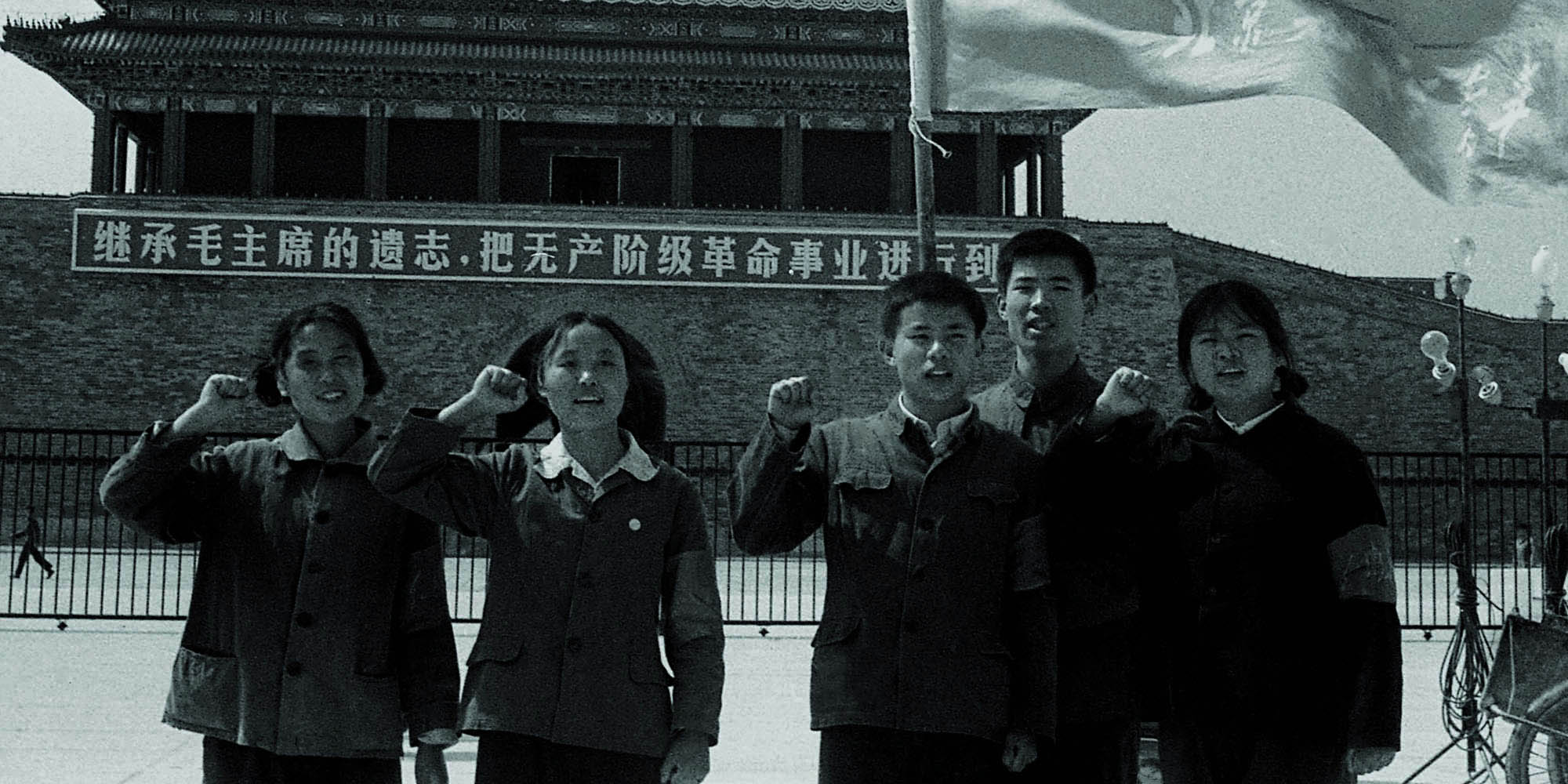 FEATURES
Children of the Revolution
Where those sent away during the Cultural Revolution found hardship and toil, their children have found home.
Halfway up one of the verdant mountains that pepper much of the landscape in Xishuangbanna, Yunnan province, sits Gu Xia's house. In the valley below, a small river snakes its way south where it eventually converges with the Lancang River, and surges onward to Yunnan's southern border, where it sunders Myanmar from Laos, and is known as the Mekong River.
Though her house sits perched atop a mountain, Gu can't see any of the breathtaking view below. The mottled bark of what seems like a thousand rubber trees wards off the wider world. Inside her house, the living room is decorated in simple white paint. A large black-and-white photo portrait of Gu's father hangs alone on one wall, just above a black couch where Gu sits recounting her life. Gu Xia's father, Gu Yanlong, died from pulmonary heart disease in 2004, at the age of 50.
Gu Xia was born in this idyllic landscape because of the Cultural Revolution. Launched in May 1966, the movement resulted in classes being suspended in most middle and high schools across China, as many students were thrust into a revolutionary fervor. At the end of 1968, Mao Zedong issued an order to send China's educated urban youth, or zhiqing, to the countryside to be "re-educated" by peasants. The order tore apart many of China's families for a decade or more. In turn, a minority of these teenagers had new families of their own in their new homes.
The trees outside Gu's house are just a fraction of the rubber plants that make up the farm from which 39-year-old Gu ekes a living. When her father arrived in Xishuangbanna, he, along with other zhiqing, was ordered by the authorities to develop the mountainside into a full-scale rubber farm for state use. In total Gu Yanlong spent over three decades working on the farm. He spent the last days of his life there weighing and recording dried rubber.
Because of the work of zhiqing like Gu Yanlong, rubber trees have long since been one of the most important sources of income in Xishuangbanna. Food was often scarce. During the hardest times, Gu and his compatriots survived on what they called "glass soup" — an unappetizing combination of rice, water, and salt. Forty-seven thousand of the 1.1 million Shanghai zhiqing ended up in Xishuangbanna. Most of them ended up on rubber tree farms just like Gu's.
By late 1976 the Cultural Revolution had come to an end, but in 1978 all the zhiqing from cities around China were still living in Xishuangbanna on local hukou, with no word on them ever being allowed to return home. It seemed there was no end in sight.
Then, at the end of 1978, a rumor spread around Xishuangbanna that a pregnant zhiqing woman named Xu Lingxian had died during labor at the hands of a local doctor who was blind drunk. The incident lit the touch paper among the zhiqing, as their anger and frustration came to a boil. As many as 50,000 of them went on strike in Xishuangbanna, asking to be sent back to their home cities. A group of zhiqing from Xishuangbanna made the 6,000-kilometer round-trip to Beijing to present their grievances to the central leadership.
The central government agreed to their requests, and from February 1979, zhiqing from all over China began to return home.
The policy allowed zhiqing to return to their birthplaces and switch their hukou back, which would allow them to live in their home cities again. But children and spouses were not permitted to do the same. This created a dilemma for married zhiqing: They had to decide whether to stay with their new families, or abandon them and return to the cities in which they were born.
It is estimated up to 98 percent of the Shanghai zhiqing in Xishuangbanna returned to Shanghai after the ruling was passed in 1979. Gu Xia's father wasn't one of them.
In February 1979, Gu Xia was already 2 years old, and Gu Yanlong decided to stay with his family and continue his work in the forest. But in the mid-1990s Shanghai introduced a policy that allowed zhiqing to move the household registration of a son or daughter to Shanghai. At her father's behest, the then-17-year-old Gu Xia moved to Shanghai.
Gu didn't last long in her new environs. She had trouble finding work with only a primary school diploma to her name — a relatively common case in Xishuangbanna, where people attached lesser importance to education. And while the others on the farm in Yunnan considered Gu partly Shanghainese, Gu didn't feel at home there. "I don't think I belong in Shanghai," says Gu. After only a few months, Gu's father moved her back to Xishuangbanna.
Without a good education or any special training, Gu was working on the farm in Xishuangbanna for the state, earning 10 yuan per day, until 2011. That year Gu turned 34 and the rubber forest became partially privatized. A total of 600 rubber trees were now the property of Gu's family. The following year, rubber prices boomed. For a while, Gu and her family were able to earn up to 1,700 yuan (about $260) per day.
But the boom didn't last. The market in Xishuangbanna was monopolized by a few key players who worked to drive prices down. Gu can now only earn up to 100 yuan per day on the farm. "That barely covers our daily expenses," she says. On days when it rains, much of the rubber gets washed down the side of the mountain.
Gu's husband earns 1,000 yuan per month as a security guard at a local market. The 200 yuan per month that they can provide for their son's primary school tuition fees isn't enough. Gu's mother uses her pension to make up the rest.
For Gu, a lack of education has meant a life of labor on the mountain. She says she is happy enough, but she doesn't want the same life for her son. From time to time, Gu takes him up the mountain to watch her work. "I want him to understand how hard life could be if he doesn't get a proper academic degree," Gu says.
Gu knows little of what her father experienced during his time as a zhiqing in Xishuangbanna. She also doesn't know why he decided to stay in the prefecture, rather than move his family back to Shanghai. "I never asked why, and he never mentioned that to me." Gu says.
But for Gu, the city holds hope for her family. Although only a fifth grader, Gu's son has already told her that his dream is to get into a university in Shanghai, find a job in the city, and move his parents there. "I would be more than happy to start a new life there," Gu says. "It's too late for us now, so we can only count on our son."
Out of Time
The golden pagodas, ethnic diversity, and near-tropical climate are the clearest signs that Xishuangbanna is China's gateway to Southeast Asia. The prefecture borders both Myanmar to its West and Laos to its southeast. Since China's opening up and reform in the late 1970s, tourists have been attracted to the natural beauty of the region, a beauty that has inspired people to describe it as a paradise.
[node:field_quote]
But for Xu Hui, 37, the area holds some painful memories. "I'd be lying if I told you I never hated my father for abandoning us," Xu says from his simply decorated front room.
Xu Hui is half Dai, one of China's minorities, and the most represented ethnicity in Xishuangbanna. His father Xu Hongliang, a Shanghai native, was sent to Xishuangbanna in the late '60s as one of the zhiqing, or educated youth.
Like other zhiqing, when Xu Hongliang arrived in Xishuangbanna in 1969 he had to move his hukou, or household registration, there. Because of the difficulty of changing one's hukou at the time, it was a clear sign that Yunnan would be his home for some time to come.
In Xishuangbanna, Xu Hongliang met Han Huayun — a local Dai woman who would become Xu Hui's mother. They got married in 1978 and had Xu Hui in 1979.
But a young family and some of China's most highly regarded natural beauty weren't enough to keep Xu Hongliang in Yunnan province.
In 1979, when the central government decreed that zhiqing could return to their home cities, Xu Hongliang didn't hesitate to leave. "It was devastating," says Han. "He insisted on a divorce no matter how much I begged him." Xu Hui was only a baby.
It wasn't until 1995 that Xu Hui, then 16 years old, learned the truth about his father. That year a television drama called "Niezhai" became popular nationwide. "Niezhai" told the stories of five children of Shanghai zhiqing left Xishuangbanna to seek for their parents in Shanghai.
Xu and his mother both watched the drama. It was then that Han decided to come clean about Xu's father. The boy was shocked: His mother remarried when he was five, and Xu had always assumed his stepfather was his real dad.
Inspired by "Niezhai" and attracted to the big city's promise of opportunity, Xu set off for Shanghai to find his real father in 1996.
It was the first time Xu had left his home county. He watched China's countryside pass him by on a train that traveled over 2,000 kilometers. Xu spent much of the three days and nights on the train imagining how the reunion with his father might go.
When he arrived at the railway station in Shanghai in the summer of 1996, Xu recognized his father among the crowd at first sight. As Xu had been told, the two looked alike. Xu was excited to finally meet his biological father, who readily acknowledged Xu as his son.
But it was to be the best memory that Xu would find in Shanghai during his one-year stay. Xu's father had remarried and was living in an apartment owned by his wife, who wanted nothing to do with Xu Hui. Xu was left to stay with his uncle's family of three in a 12-square-meter apartment, or sometimes in the home of one of his fathers' colleagues. "There was no home for me in Shanghai," Xu says.
Xu returned to Xishuangbanna in 1997. It was not until 2001, after a few years of idle life in his hometown, that Xu resolved to return to Shanghai and settle down in the city. But like many his age in Xishuangbanna, Xu never went to university, and in Shanghai this proved to be an obstacle. Because of his lack of skills, it took Xu a long time to find a job. When he finally did, he had to resign himself to delivering lunches for two years. By 2004 he'd had enough, and once again he returned to Xishuangbanna.
Xu lives in Xishuangbanna to this day. For most of his life, he has lacked consistent employment. After returning to Xishuangbanna in 2004, Xu spent some time driving trucks or small vans part-time, but it wasn't until May 2015 that he finally started up his own business, a teahouse. The 30,000-yuan startup capital came almost entirely from his mother, who earns 3,000 to 4,000 yuan per month selling breakfast snacks.
Now 37 years old, Xu lives with his mother and stepfather. Still single, he says it's hard to find a woman without a stable job. By mid-April 2016, Xu hadn't received a single order for his tea products. He thinks locals already know where to get tea, so he plans to target tourists instead.
Sometimes Xu imagines how different his life could have been if his father had managed to move him and his mother back to Shanghai. Since 2004, he has cut off all contact with his father because of opposition from his stepmother. It's been 12 years, and Xu says it would be a pity if he never gets to meet or even talk to his father again. "But I wouldn't know what to say even if I met him again."
Out of Place
Yao Yi, 35, left Xishuangbanna in 2013 for Shanghai, where he still lives today. Yao is a white-collar insurance salesman, and it takes him about 90 minutes to commute from his home to the downtown office where he works. Yao sometimes struggles to make ends meet and calls his father back in Xishuangbanna asking for financial help.
Yao Yi was born and raised in Xishuangbanna, but as a child he was constantly reminded by his father of his own family ties to Shanghai. Yao even visited three times during his childhood, but the city didn't leave a lasting impression on him.
Yao's father, Yao Guozhu, was sent to Xishuangbanna in 1969. Now 64, he has spent most of his life in Yunnan province. But his heart stayed in Shanghai. Yao Guozhu's ideal picture of retired life is hanging out with other retired zhiqing in Shanghai, practicing calligraphy or raising birds.
[node:field_video_collection]
Yao Guozhu is determined to see this dream realized. "I'm willing to endure any possible hardship, even given my age," he says. "I can work as a security guard for a factory or something." Bottles filled with drugs to treat high blood pressure and a blood clot cover the wooden table in his living room. For Yao Yi, his father's dream brings pressure. "I feel so strongly that my father is determined to return to Shanghai, and I'm his only hope," Yao says.
Yao Guozhu stayed in Xishuangbanna because he had a comfortable job at a state-owned enterprise, and in 1981 he married a woman of Dai ethnicity. But as he progressed in his work, Yao says he missed many chances for promotion because he wasn't a local. "Throughout my life I've been struggling to find out who I am," he says. "I'm neither Shanghainese nor a Xishuangbanna native."
But for his son Yao Yi, there is no confusion. "I'm just like any Xishuangbanna native," he says. In the mid-'90s Shanghai introduced a new policy permitting one child of each Shanghai zhiqing to apply for a Shanghai hukou, allowing children of zhiqing access to public education and healthcare as official residents of Shanghai. None of Yao Yi's family were willing to let him register his hukou at their residence, so Yao Yi remains legally a resident of Xishuangbanna. Yao used to feel privileged for his Shanghai ancestry, but without a hukou, he might as well be from anywhere.
Yao's time in Shanghai might be coming to an end. "I'm making my last attempts here because I know how eager my father is to return to Shanghai," he says. But Yao is planning to leave his job — on his current income, he doesn't see any chance of being able to save enough to settle in Shanghai within the next decade. "I'm worried about my father's health during this time," Yao says.
Although his father will probably be disappointed, Yao's return to Xishuangbanna is a return home. It's also an escape from the big city, and from the cold way Yao says people treat each other in Shanghai. "Back in Xishuangbanna, we are simpler and more sincere," Yao says. "More importantly, people there understand the importance of happiness in life."
(Header image: 'Zhiqing' dispatched to Tibet take an oath in front of Zhengyang Gate in Beijing, 1977. An Youzhong/VCG)