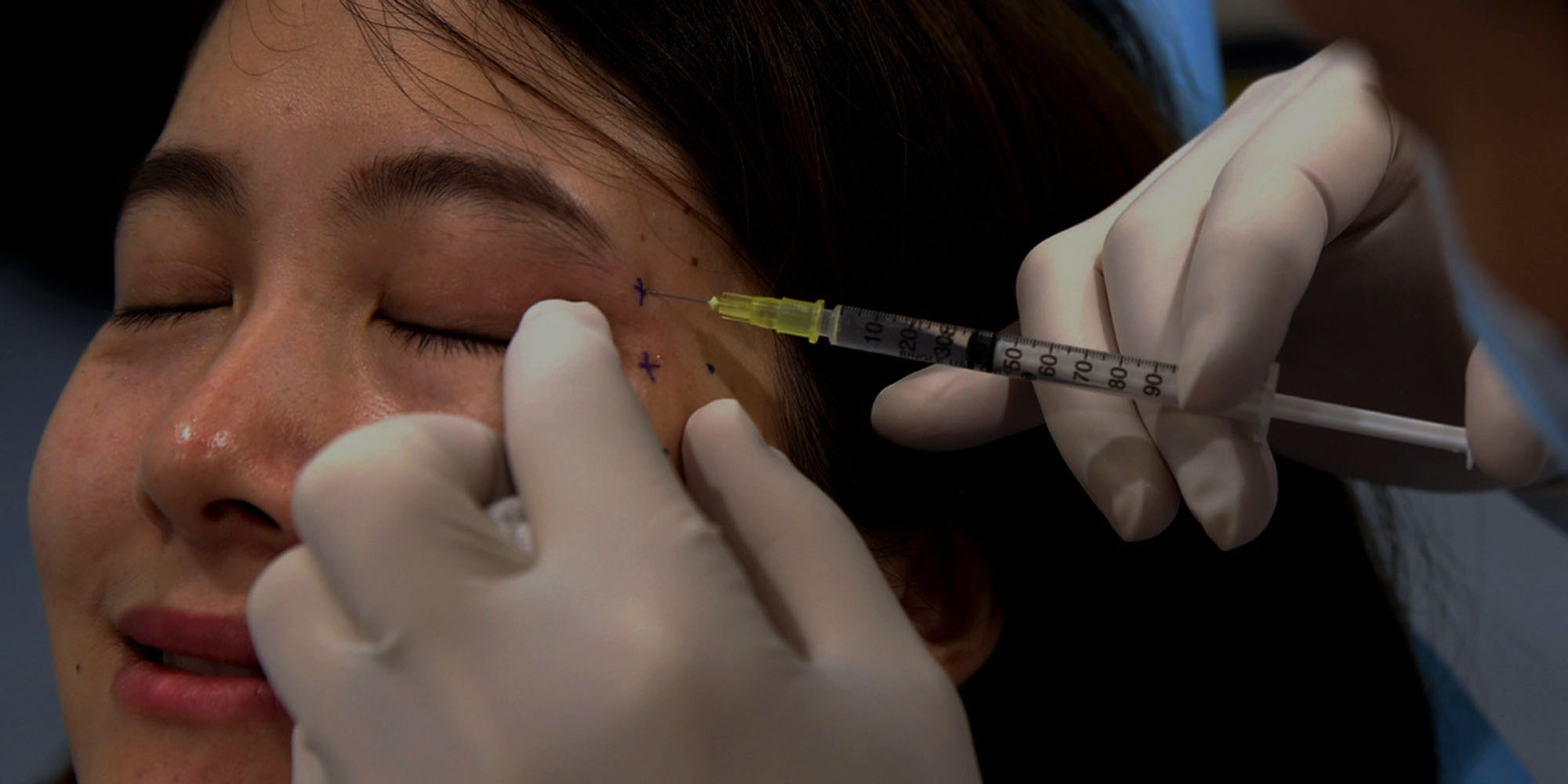 NEWS
Illegal Nose Job Leaves Woman Partially Blind
Unlicensed treatments sold via social media risky, but increasingly popular.
A 21-year-old woman from Changzhou, in China's eastern Jiangsu province, lost vision in her right eye due to micro plastic surgery injections intended to reshape her nose, according to a report by state news agency China News Service.
According to the article, the woman, surnamed Song, had spent 10,000 yuan ($1,500) on a course of four injections from a couple who publicized the treatments on messaging app WeChat. After the fourth injection struck a nerve in her face, Song reportedly lost vision in her eye.
Neither the couple nor the person who administered the fourth injection were qualified medical practitioners, said the article. They have been arrested on suspicion of operating an illegal medical practice and selling counterfeit drugs.
The injections contained hyaluronic acid, a substance that is found in the human body and can be used to treat osteoarthritis. The acid itself is not harmful, but fakes are prevalent, and injections can cause damage when administered incorrectly, as in the case of Song.
Despite the risks, non-invasive forms of cosmetic surgery, or micro plastic surgeries as they are known in China, are becoming increasingly popular. Unregistered businesses offering micro plastic surgery services like Botox have proliferated on social media platform WeChat, where operating an online store is relatively quick and simple.
Cao Dequan, deputy secretary general of the China Association of Plastics and Aesthetics, told Sixth Tone that they have received complaints from consumers who lost vision in their eyes or suffered red, itchy skin as a result of illegal injections. "For cosmetics like hyaluronic acid, consumers can't tell what it is they're using," Cao said. "To the naked eye, it's hard to distinguish between real or fake."
Cao believes that the industry should be more regulated. "The most pressing problem is that treatments are often carried out in the wrong places," he said. "A lot of micro plastic surgeries are undertaken in non-health care institutions, such as privately owned studios and beauty salons, and this is illegal."
According to the National Health and Family Planning Commission, medical surgeries or injections must be performed by licensed physicians at licensed medical institutions with products approved by China's Food and Drug Administration.
Statistics released last November from the Chinese Association of Plastics and Aesthetics showed China has witnessed an annual rate of 30 percent growth in the plastic surgery industry in the past few years. The market is expected to reach 800 billion yuan by 2019.
He Jing, president of the Zhengzhou Uptown Plastic Surgery Hospital in Henan province, central China, has noticed many people visiting the hospital after botched treatments. For He, the proliferation of false advertising through social media is a big concern. "Young girls see the pictures of micro plastic surgery on WeChat and decide to give it a try," she said.
Shen Ling, a 32-year-old Shanghai native, told Sixth Tone she visits the hospital every six months to apply Botox to her face. "As soon as I had the first injection two years ago," she said, "I just couldn't stop."
Working in the luxury goods industry in Shanghai, Shen said micro plastic surgery is common in her circle. Many of her co-workers had injections for facelifts or slimmer legs. "The whole process only takes five minutes and it's affordable," said Shen. "I'm considering hyaluronic acid injections for a firmer nose later this year."
Additional reporting by Fu Danni.
(Header image: A doctor injects wrinkle filler near a patient's eye at a plastic surgery hospital in Shanghai, July 22, 2015. Wenyin-no/IC)