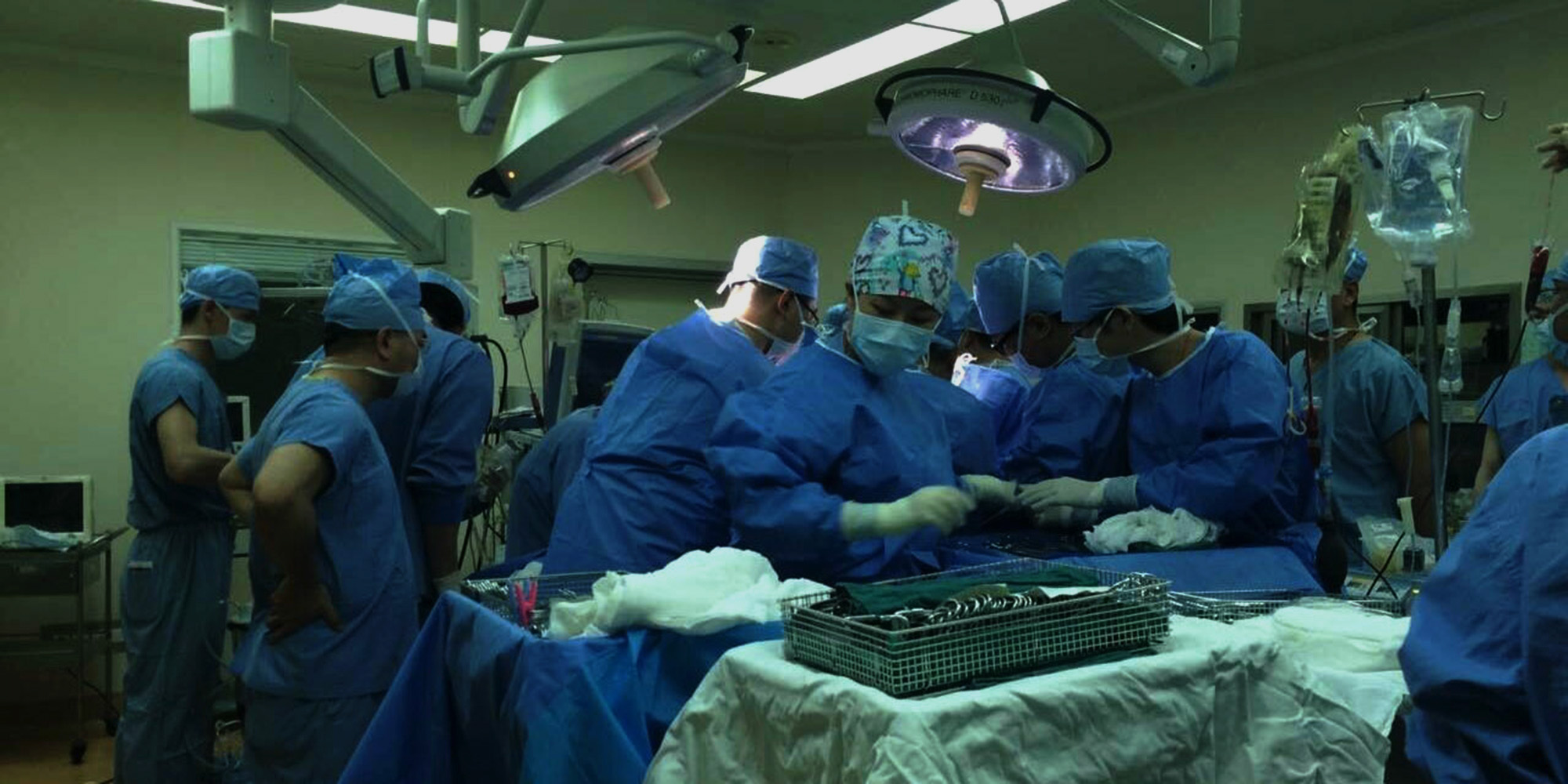 NEWS
Doctor's Hacking Reflects Rising Medical Tensions
Murder of a dental surgeon by a former patient raises troubling issue of patient-doctor violence.
A recently retired doctor was hacked to death by a former patient in Guangzhou, in South China's Guangdong province, marking yet another case of patient-doctor violence in China.
Chen Zhongwei, 60, was a dental surgeon at the Guangdong General Hospital until his retirement a few weeks ago. He was followed home on Thursday and attacked in his apartment.
He died Saturday afternoon.
In China, heavy workloads mean doctors can only spend little time with each patient, leading to growing conflict between doctors and patients. Another contributing factor is that doctors sometimes are incentivized to sell treatments and medicines, even when they might not be necessary.
Chen underwent treatment after the attack in the same hospital where he was formerly employed. The hospital's website posted an update on Friday saying that Chen was alive but in critical condition when first responders arrived at the scene on Thursday evening.
After eight hours of surgery Chen was moved to the intensive care unit and remained in critical condition until he died from his injuries at 12:39 p.m., according to the website of Guangdong General.
The assailant was a former patient of Chen, according to Guangzhou's New Express Daily — part of the Yangcheng Evening News Group. Chen reportedly performed corrective jaw surgery on the attacker 25 years earlier. On April 12 of this year, Chen was approached at work by the man, who claimed Chen had "broken his teeth" with the surgery performed decades ago. The patient threatened to kill Chen if he did not receive compensation.
The public security bureau in Yuexiu District, where the attack occurred, declined to comment when contacted by Sixth Tone Saturday afternoon.
China has seen frequent incidents of violence against medical personnel in recent years.
In June 2015, a doctor at the First Affiliated Hospital of Guangxi Medicine University, in China's southern Guangxi Zhuang Autonomous Region, suffered burn wounds after he was doused in gasoline and set on fire by an angry cancer patient in an unprovoked incident.
In October 2013, a patient assaulted three doctors at the Wenling First People's Hospital, in the eastern province of Zhejiang. The attacker, Lian Enqing, had previously received sinus surgery at the hospital but was unsatisfied with the result and blamed the doctors.
The case drew national attention, including that of senior central government officials, who called for measures to be put in place to prevent such violence against doctors.
Additional reporting by Dong Heng.
(Header image: Chen Zhongwei undergoes surgery at Guangdong General Hospital, Guangzhou, Guangdong province, May 5, 2016. @yigezhishichuanshuo from Weibo)