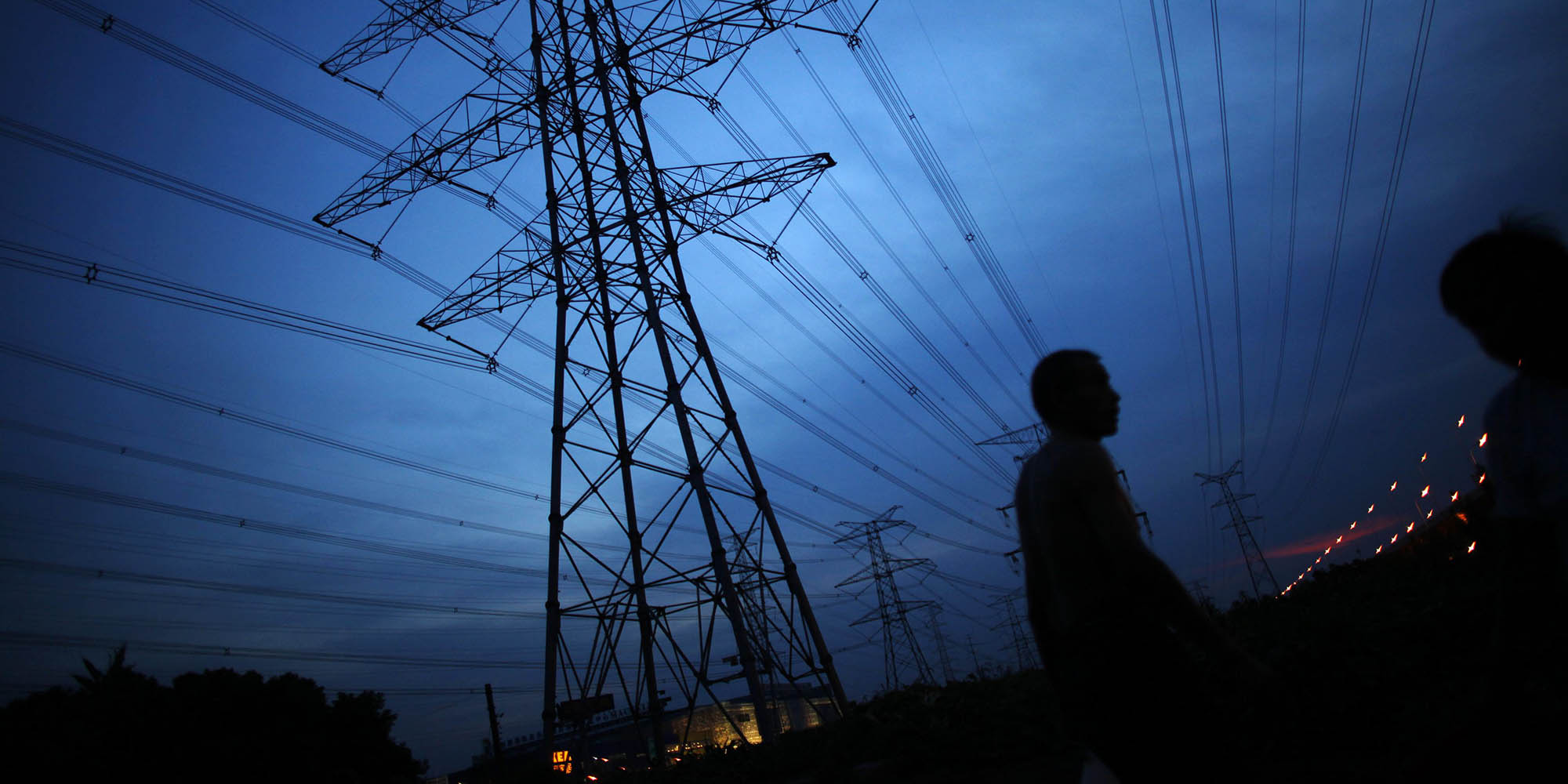 NEWS
World's Largest Utility Provider Wants to Light Up Mobile Payments
China's State Grid challenges Internet giants with "Electricity e-Bao" app.
China sure loves its mobile payment apps. Now, the country's largest electricity provider is hoping to spark interest from consumers in search of yet another app they can use to pay their bills.
The State Grid Corporation of China is the mammoth state-owned utility provider responsible for supplying electricity to most of the country.
And it has high hopes for its "Electricity e-Bao" app, which was officially launched in mid-April. The company sees its app as more than just a convenient way to pay bills — it also expects it will provide it with an entry point into the country's booming mobile payment market.
State Grid is not alone in wanting to get in on the mobile payment action. So far, 267 companies are registered to operate payment services through third-party platforms in China, according to the website of the People's Bank of China, the nation's central bank.
Currently, Beijing Jin Choi Huitong Information Technology Co. Ltd., the State Grid arm running its payment platform, isn't included in the list.
According to a report by market research and consultancy company iResearch, in 2015 third-party payments totaled 11.8 trillion yuan (over $1.8 trillion). Alipay, an app from e-commerce giant Alibaba, had a leading 68.4 percent market share, the same report said. Alipay's closest competitor was WeChat Wallet, a function within the WeChat messenger app created by Tencent, at 20.6 percent.
Mobile payment apps have flourished in recent years, as Chinese consumers have swiftly adopted them to pay for anything from lunch to topping up investment portfolios. Apple Pay entered the market in February, but so far it remains a relatively small player.
Mobile payment platforms can also be used to pay utility bills, which is where State Grid hopes their new app will find traction in an already-crowded market.
To build market share, State Grid has a few plans in mind. For one, it will ask new customers to pay their bills by using "Electricity e-Bao."
The company was quick to assure its current customers that there would be no obligation for them to use the app for payment. China's State-owned Assets Supervision and Administration Commission, which oversees state-owned enterprises, put out a statement on its microblogging Weibo account saying there were no such plans.
State Grid also has another weapon in its arsenal. The company's chief accountant, Li Ruge, called for the entire company to help push the new app so the platform will over time become the main means of utility payment in China.
There are more than 1.8 million people on the State Grid payroll, and the company generated more than $300 billion in operating revenue in 2014. Its service area covers 1.1 billion people in 26 Chinese provinces, municipalities, and autonomous regions.
State Grid set a goal for its app to draw 500,000 subscribers in the next seven months.
Alipay spokeswoman Zhang Yuhua said she didn't see the new app as serious competition. "Utility bills make up a very marginal part of our business," she said. "Please don't see it as nibbling away our market share or any sign of confrontation."
Still, questions remain surrounding State Grid's lack of proper licensing.
A report on Thursday by financial news outlet Caixin said State Grid was in talks with China's central bank but has so far been unsuccessful in applying for a license for its mobile payment app. In response to questions from Caixin, State Grid said it sees no need for such a license given that its main job is to collect utility fees, and their app merely offers an additional means of payment.
State Grid did not immediately reply to a request for comment from Sixth Tone.
Then there is the question of whether State Grid is overstepping the boundaries of its core mission.
A commentary on Tencent's website accused State Grid of launching its app with goals far larger than collecting utility fees. Tencent is the parent company of messaging app WeChat and the developer of WeChat's Wallet feature.
"Such expansion is counter to the guidelines of the electricity sector reforms, and one has to be wary of bids that might wipe out progress made during prior reforms," the commentary said.
With contributions from Dong Heng.
(Header image: A farmer stands under high voltage power lines in a suburban area of Shanghai, Aug. 19, 2012. Carlos Barria/Reuters)