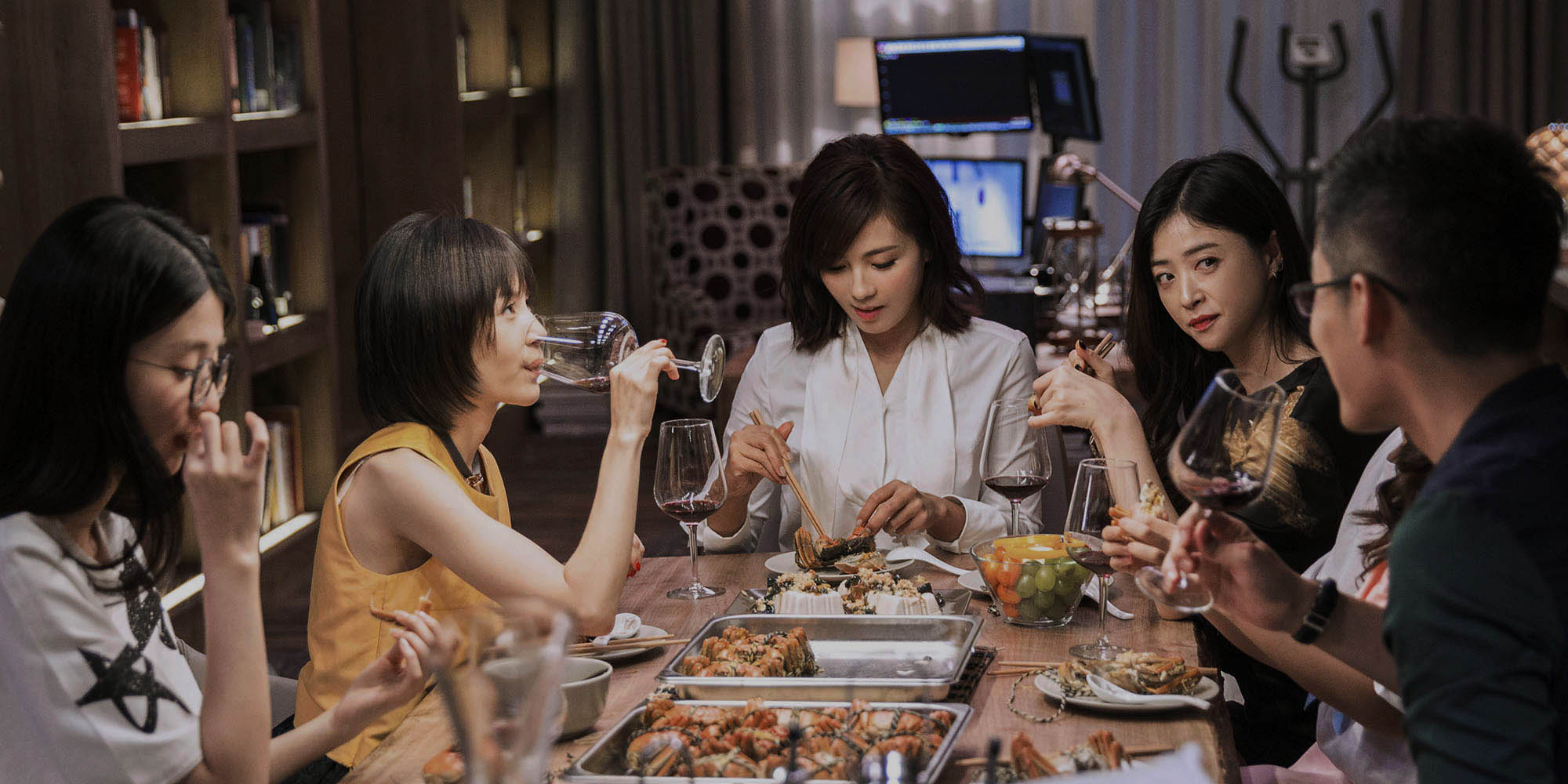 NEWS
New Drama is China's 'Sex and the City,' Just Without the Sex
'Ode to Joy,' a new online TV show, has millions of fans, but also its fair share of critics.
Here's something Carrie, Miranda, Charlotte, and Samantha could only ever have dreamed of: a daily audience of more than 500 million views.
But this is China, and "Ode to Joy," a show being compared to "Sex and the City," seems to have struck a chord. Ever since the first episode went online on April 18, the show has been a runaway success.
On iQIYI, just one of the five streaming websites the show is available on, the episodes had been watched more than 1.9 billion times as of Thursday morning. On microblogging platform Weibo, posts about the show have been read more than 3 billion times.
The plot of "Ode to Joy," or Huanlesong in Chinese, revolves around five young women living in the same building in Shanghai who forge an unlikely friendship after an elevator accident. 
Part of the show's appeal is that the characters come from different social strata. Xiaoxiao comes from a wealthy family, and Andi has worked on Wall Street. The other three, Shengmei, Juer, and Yingying, are from humbler backgrounds and share an apartment together — a common living arrangement for young Chinese urbanites.
Over the course of the show, viewers follow the women's attempts to get ahead in life, as well as their love lives. The plot includes an office romance, a blind date arranged by one of the girls' parents, what it means to be considered a "leftover woman," and other aspects of modern dating life.
Yuan Zidan, screenwriter for "Ode to Joy," told Sixth Tone in a telephone interview that she purposely wanted to write a show that explored the lives of modern women in a new way. Though the show has drawn comparisons to "Sex and the City," the romance doesn't extend to the bedroom, as showing sex is difficult in today's China, according to Yuan. TV industry guidelines leaked in March  warned against including "irregular sexual behavior" such as one-night stands and other depictions of "sexual freedom" in programs.
In any case, Yuan's approach seems to have worked. On Tuesday and Wednesday, the show's episodes were watched over 500 million times each day.
Hong Mengyue, a 24-year-old office worker and fan of the show, told Sixth Tone that she was fascinated by the drama because the characters' daily lives resemble her own. She said she likes how the characters are genuine and independent.
Wu Zhili, the well-known entertainment commentator, was full of praise for the TV drama on his Weibo account. "I haven't seen a show about modern women that was this enjoyable in ages," he wrote. Wu was impressed by how different the five main characters are, and he said he didn't miss the absence of a male lead.
Many commenters agreed, saying they found it refreshing to watch a female-focused drama that avoided the cliches of the genre, such as forced marriages and conflicts between mothers and daughters-in-law.
However, not everyone is equally impressed. Most of the criticism revolves around how the show handles male-female relations.
Columnist Ji Ruze expressed disappointment in a review, writing that no matter how clever and glamorous the characters were shown to be, they became dumb and flustered when confronted with love. "Regardless of whether it's a beautiful company executive who has lived overseas or a girl-next-door type from a village, they all lose their sound judgement when faced with questions of love," Ji wrote.
Some Weibo users shared this opinion, lamenting the desperation with which the characters sought to marry rich men, as if this were the only way they could improve their lives.
Another commentary criticized "Ode to Joy" for how it portrays successful women in the workplace. It said their representation "seems to go no further than holding a poker face, talking and walking fast, speaking foreign languages, and scolding subordinates."
Yuan the screenwriter said the criticism did not bother her: "We are trying to avoid traditional plotlines, but separating women from love and marriage is impossible."
Correction: In a previous version of this story, the numbers for iQIYI and Weibo were off by a decimal place. They are 1.9 billion and 3 billion, respectively, not 19 billion and 30 billion.
(Header image: A still frame from 'Ode to Joy.' Courtesy of Daylight Entertainment (Dongyang) Television Ltd.)