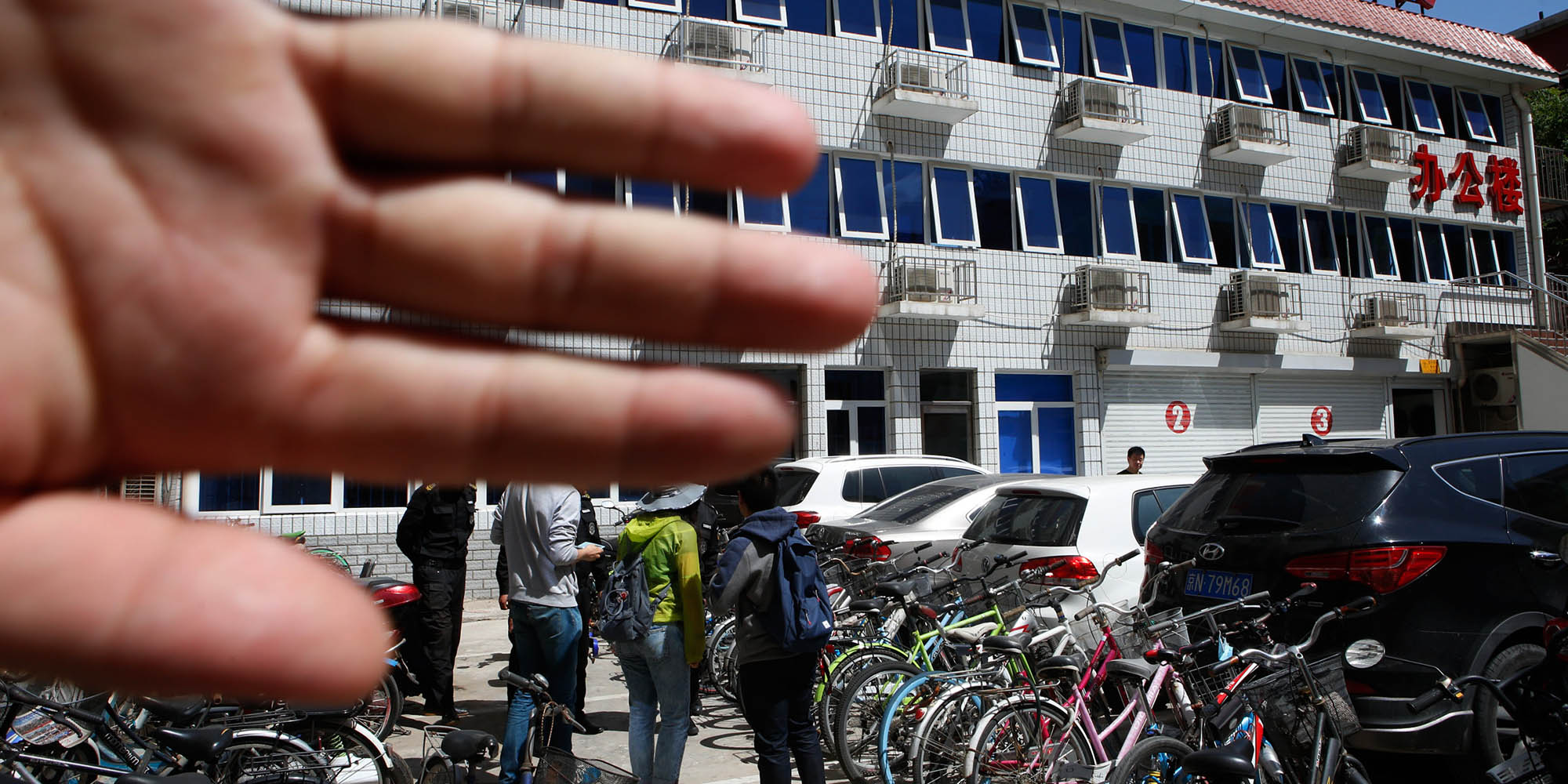 NEWS
The Opaque Medical Network Behind the Baidu Scandal
Baidu cancer scandal exposes intricate network of private practices.
The death of 21-year-old student and cancer patient Wei Zexi has revealed a little-known fact: The vast majority of private health care in China is provided by a cabal of businesspeople, nearly all of whom hail from the same Chinese city of Putian.
In an interview, the "Godfather of Putian," Chen Deliang, and others, described to Sixth Tone how this opaque network from East China's Fujian province is linked in various ways to the hospital in Beijing where Wei received medical attention.
It's not rare in China for a city or village to be almost entirely devoted to one economic endeavor. For example, there are towns that specialize in such niche industries as recycling e-waste, producing underwear, and making Mao Zedong statues.
The people of Putian have devoted themselves to the health care industry, and have prospered greatly as a result. The Putian Health Industry Association represents about 8,600 private hospitals owned by people from Putian and the surrounding villages. This figure accounts for roughly 80 percent of all private hospitals in China.
Wei Zexi was treated for cancer at the Biological Treatment Center of the Second Hospital of Beijing Armed Forces Corps from September 2014 until the end of 2015.
Chen Deliang told Sixth Tone this department was run by a Putian-related business until a few months ago.
But he said he was not involved in the Wei case. "I have left this industry. I now devote myself to religious work," he told Sixth Tone.
The center suspended operations Tuesday morning amid an investigation by China's National Health and Family Planning Commission, the Health Bureau of the Supply Security Department of the Central Military Commission, and the Health Bureau of the Supply Department of the Armed Police.
Cheng Kun, deputy general manager of Shanghai Claison Bio Technology Co. Ltd., said in an interview with Sixth Tone sister publication The Paper on Tuesday that when Wei received the immunotherapy at the Beijing Hospital in 2014, Shanghai Claison was the supplier of the technology.
According to filings to the Shanghai stock exchange, Putian businessman Chen Xinxi was controller of Shanghai Claison until December.
Manager Cheng insisted that his company only provided the technology, but didn't employ any doctors and nurses to work at this biological treatment center in the Beijing hospital. "This technology treated 10,000 cancer patients in 2015 at around 30 hospitals nationwide," he said.
The website of the hospital where Wei received treatment was registered by a company called Kangxin, established by Chen Xinxi. (The hospital's website was offline by Sunday evening and the registration details were made anonymous by Tuesday morning.)
Putian's story began nearly 40 years ago, when Chen Deliang took a folk remedy for skin disease and grew it into a small business.
In the 1990s Chen, together with several partners from Putian, branched out from skin diseases and began to market treatments for sexually transmitted diseases. Operating out of budget hotels, the group advertised their services by placing ads on telephone poles and in public toilets. It was a winning formula that spurred rapid growth for the fledging business partners.
Soon another opportunity came along that the Putian health care players realized was too good to pass up. As part of an earlier push to reform China's military, the army had to look to other ways to boost its revenues, and so it turned to its network of military hospitals.
The Putian businesspeople were eager to step in, signing commercial agreements with the military in exchange for rights to operate certain departments within the hospital. Before long they had even begun operating their own hospitals.
Since then, Chen and his friends have spawned a collective of companies with a multitude of ties to China's health care system.
Putian-run hospitals and clinics have a reputation for pushing treatments on patients who don't need them.
Chen Xiaolan is a retired doctor who devotes herself to exposing malpractice in the medical industry. She started to pay attention to private hospitals run by people from Putian in 1996. Chen is not related to the Chens from Putian.
Chen told Sixth Tone that it's common for doctors in these Putian-run private hospitals to overprescribe medication in exchange for financial incentives. The doctors receive a percentage of the sales and are required to meet certain quotas.
To corroborate her claims, Chen refers to a 2005 case of two women who were diagnosed as infertile at the Shanghai Changjiang Hospital, a private facility run by people from Putian. The women were told to take drugs and undergo magnetic resonance therapy, Chen said, only to find out later that they were already pregnant.
"The two babies survived because the magnetic resonance equipment was all fake and the medicines weren't strong," said Chen. Besides being overprescribed, many of the treatments have little effect, she added.
Chen said that based on her knowledge, many employees at these private hospitals don't hold proper degrees in medicine, and some don't have any medical background at all.
As she is constantly receiving complaints from patients who receive treatment at private hospitals or departments in PLA-owned hospitals, Chen said she hopes cancer patient Wei's case will deliver a blow to the Putian people whom Chen believes are simply trying to take advantage of people in unfortunate circumstances.
With contributions from Lu Hongyong.
(Header image: A security guard blocks the camera at the Second Hospital of Beijing Armed Police Corps, May 3, 2016. Quan Yi/Sixth Tone)