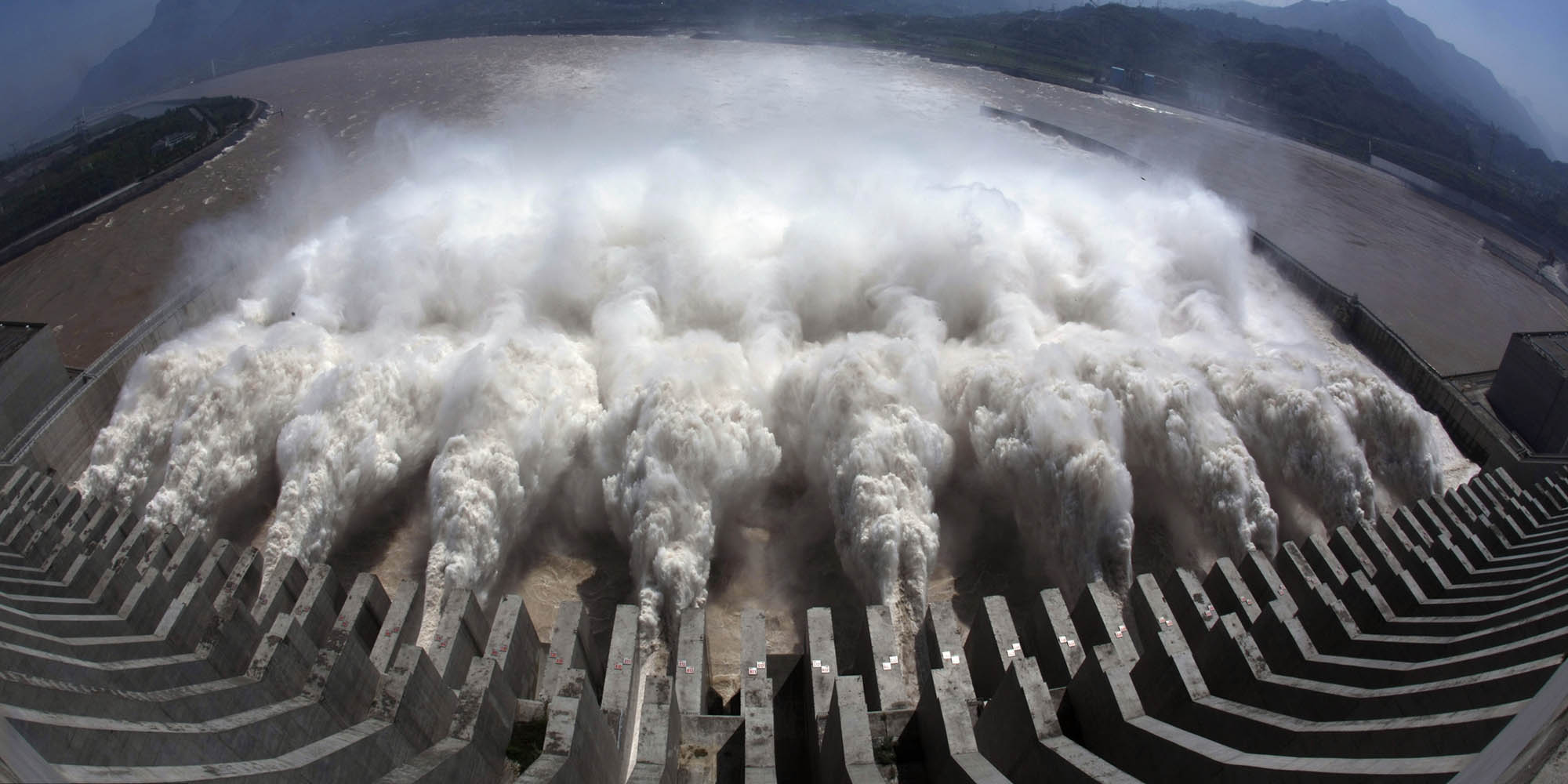 NEWS
China Braces For Yangtze River Deluge
A historically strong El Nino could trigger floods on a scale not seen since 1998.
For more than 30 years Xu Yi, chief of the Datong Monitoring Station in Anhui province, has kept a close eye on the Yangtze River, just like his father before him.
This year, unusually heavy April rains have already resulted in water levels several meters higher than average in some places, causing small-scale floods along the Yangtze and its tributaries. But the worst is yet to come, officials say.
Every year during the rainy season from May to August, China's longest waterway floods. Usually such flooding is local, and consequences are minor. In 1998, flooding of the Yangtze, its tributaries, and other rivers was anything but usual, killing 4,150 people and affecting millions more.
Navigation on the Yangtze, a major west-east transportation artery that connects several of China's biggest cities, was not possible for a period of 43 days.
The 1998 floods followed heavy rainfall attributed to a particularly strong El Nino effect, which occurs when unusually warm ocean waters disrupt weather patterns over a multiyear period. The current El Nino has so far been comparable in strength to that of 1997-1998, and already the first weeks of April have seen 70 percent more rainfall this year than in 1998, according to the Hydrologic Bureau of the Changjiang Water Resource Commission, which oversees the Yangtze.
"It doesn't look good this year," Xu told Sixth Tone. "Major floods seem inevitable."
Predicting the weather is not an exact science, but China is bracing for the worst. The question is whether the country is better prepared than in 1998.
What makes the situation different this time is the Three Gorges Dam, completed in 2009. With an ability to hold a maximum of 22.15 billion cubic meters of water in its 500-kilometer-long reservoir — the world's largest, and a source of controversy due to the amount of people it displaced — the dam can to some extent control the flow rate of the Yangtze. On April 22, the dam began with discharging 12.3 billion cubic meters of water ahead of heavier rainfall expected in the coming months.
Xue Genyuan, head of the Meteorological Bureau in Jiangxi province, was quoted in an article by state news agency Xinhua as saying he expects the province to suffer heavy rainfall and flooding in May and June.
"We forecast that in this year's flood season, flooding in Jiangxi province will be less severe than in 1998, but worse than in 1983 and 2010," Xue said, referring to other years that saw significant flooding along the Yangtze.
In the same article, Luo Yijun, head of the command office for Yangtze flood control and drought relief in Hunan province, central China, also warned that massive rains in May and June will likely raise the water level in the province's rivers to alarming heights.
However, previous impact estimates might not be reliable since the Three Gorges Dam has altered river channels and flood patterns, said Wang Guosheng, governor of Hubei province and head of the Yangtze flood control and drought relief headquarters, in the Xinhua article.
The effect of other flood control infrastructure along the river is also unclear. Since early March, inspection teams have traversed all provinces in the river basin. Their conclusion was that most areas are well prepared, but that some river banks still need further reinforcing. Governor Wang also expressed his concern that the river banks, revamped since 1998, have never truly been put to the test.
In a central command meeting of flood control officials on April 22, Liu Ning, vice minister of water resources, warned that after a relatively peaceful two decades, people have become less concerned about floods, and most junior-level flood control officials lack experience.
On Monday, station chief Xu Yi clocked the Yangtze's water levels at 5 meters below the peak of 1998. "The wolf might not be coming soon," he said. "But it's never too early to blow the whistle."
Additional reporting by Dong Heng and Li You.
(Header image: Three Gorges Dam during flood-discharge period, Yicang, Hubei province, Aug. 21, 2014. Wen Zhenxiao/VCG)