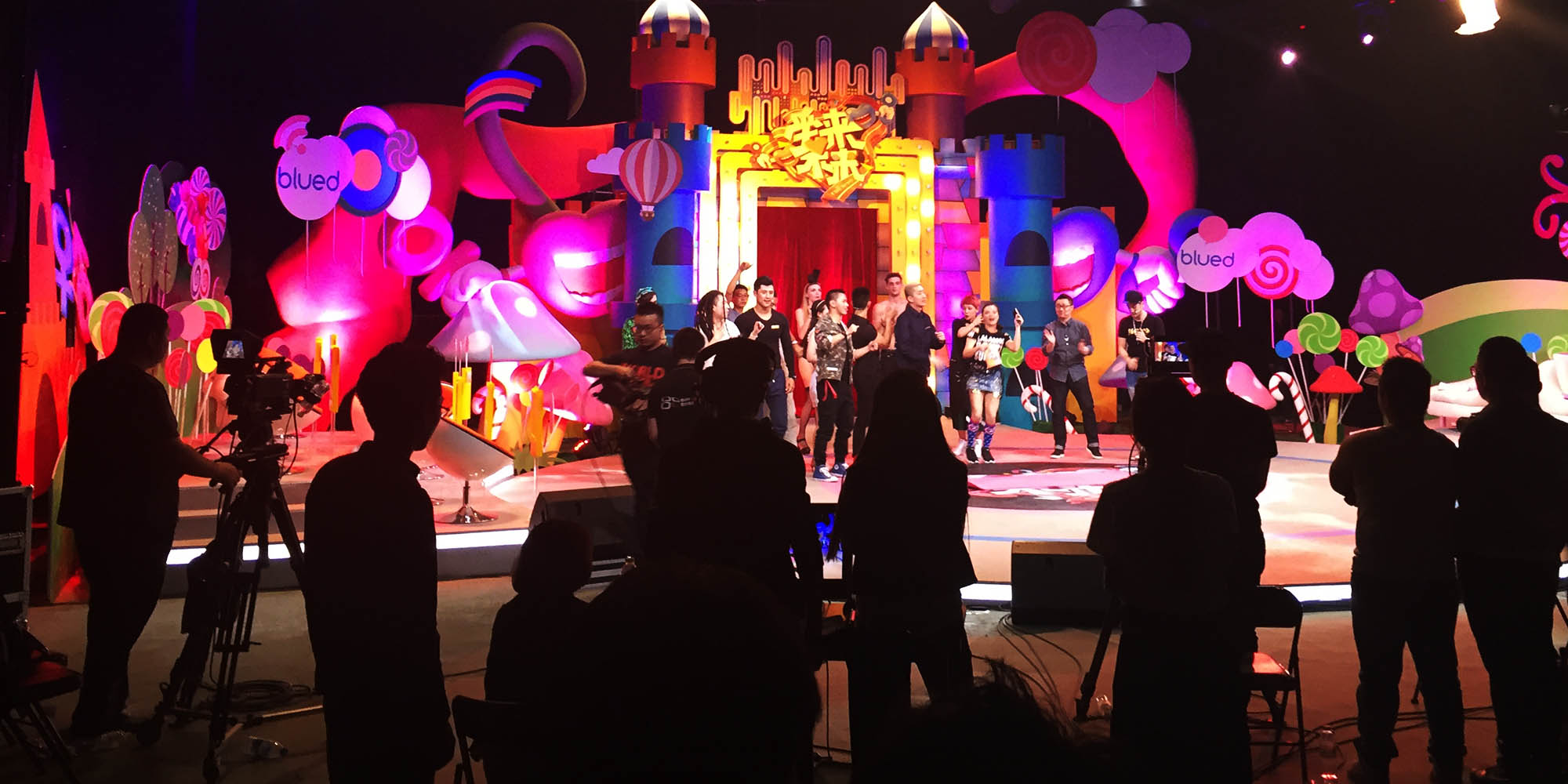 NEWS
Matchmaking Show Blurs the Rainbow
New LGBT Web series 'Call Me Maybe' just wants everyone to be happy together.
A new online matchmaking show targeting China's LGBT community finished filming its first six episodes last week, but producers are marketing it as a "diverse social show" that's more about making friends than finding partners.
The show, scheduled to debut online in May or June, is created by Blued, a Chinese gay dating app whose 22 million users make it the largest in the world.
But despite access to a sizeable and media-savvy user base of gay and bisexual men, Blued has chosen to broaden the scope of its new reality show beyond its core demographic. Though the majority of contestants are gay men, the show's creators welcome participants of any sexuality or gender identity.
Co-producer Sha Yuchun told Sixth Tone that the episodes that have been filmed include straight men and women, gay men, gender-fluid people, and funu — women who are fans of gay male fiction.
The wide scope could help the show evade censorship, at a time when authorities are growing increasingly sensitive to gay content. Blued founder Geng Le, who is also a presenter on the show, told Sixth Tone in a text message: "Originally we planned for it to be just for sexual minorities. But we worried whether it was a policy risk, so we made it inclusive. And that's actually great because it makes it more diverse to have everyone gather together to make friends."
Fu Zheng, the show's other producer, told Sixth Tone that the show is a "diverse social show" aimed at China's younger generations. "People born after 1985 or 1990, they don't have these barriers of gender distinction in their social lives," he said. "We wanted to leave behind these labels."
Though Fu stressed that the show focuses on friendship rather than romance, the format largely derives from the dating show genre. In English, the show's title is "Call Me Maybe," after the 2011 pop song by Carly Rae Jepsen, but its Chinese name, "Ai Lai Bu Lai," can translate to either "Take Me or Leave Me" or "Is Love on the Way?"
According to Sha, the format was inspired by popular Chinese dating show "If You Are the One." While that show has each bachelor face the judgment of 24 eligible women, "Call Me Maybe" puts each contestant in front of nine potential friends.
In "Call Me Maybe," the contestant first explains what they are looking for and gives a rundown of their past experiences. The second segment delves further into one of the contestant's life stories.
Sha gave an example of a contestant who talked about experiencing discrimination while overseas. The man recounted how he eventually became good friends with a foreign gay man, though they never got together. The final segment consists of games and activities. If a contestant successfully makes a match, they win an overseas holiday.
It's not the first venture into online television for Blued, which produced the gay Web drama "Me and Mr. X" in 2015, though "Call Me Maybe" is their first matchmaking show. A year earlier, rival app Zank produced an online sitcom called "Rainbow Family." Lesbian social apps have also got into the game, with Lesdo endorsing a film called "Girls Love" in February this year.
In China, dating apps are a major force behind the production and promotion of LGBT-themed television and film, in an environment where mainstream media is unlikely to support content that risks upsetting censors. Though homosexuality was decriminalized in China in 1997, the State Administration of Press, Publication, Radio, Film, and Television (SAPPRFT) rarely permits depictions of LGBT storylines — a restriction that has lately been applied to online content as well.
Earlier in 2016, the popular gay teen online drama "Addicted" was removed from Chinese Web channels, though no reason was given. Li Jinsheng, head of SAPPRFT's television drama management division, said at a press conference on February 27, "What cannot be aired on television must not be shown on the Internet."
Sha thinks it's unlikely that "Call Me Maybe" will attract attention from censors, as it doesn't include direct portrayals of romance. He hopes the show will help to promote diversity and acceptance to a wider audience.
"Whether you're seeing two men become friends, or a man and a woman, you can see the same affection," said Sha.
Additional reporting by Li You.
(Header image: Presenters and guests perform on stage during the filming of 'Call Me Maybe' in Beijing, April 20, 2016. Sha Yuchun for Sixth Tone)