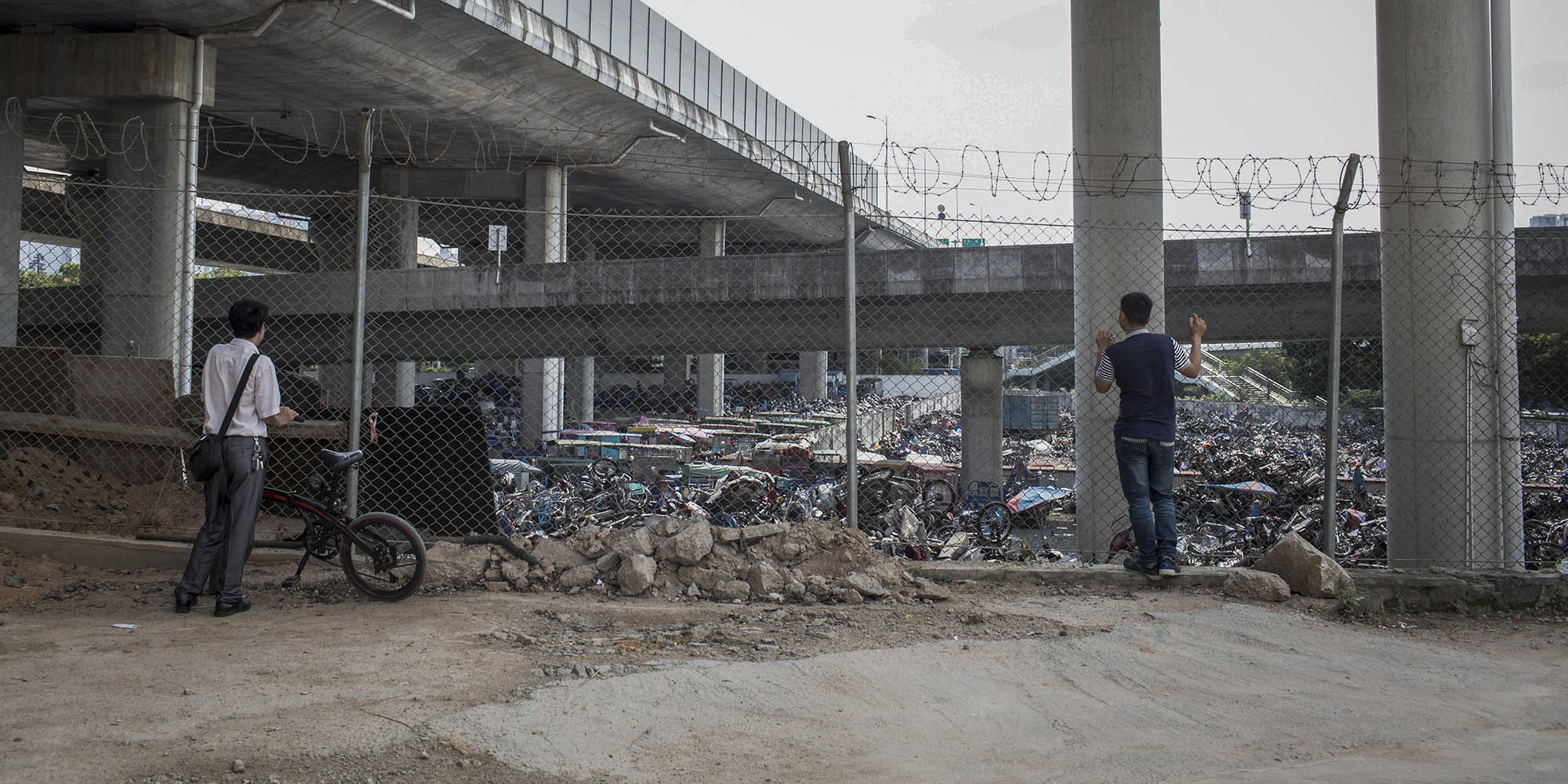 NEWS
New Law Shatters Migrants' Electric Dreams
Shenzhen crackdown on illegal electric bicycles delivers blow to couriers.
Xie Huasheng recently quit his job as an express courier. It was a forced decision after his electric bike was seized 10 days earlier during a crackdown on the use of unlicensed e-bikes and freight tricycles in Shenzhen.
The city, southern China's financial center and a major manufacturing hub, launched the 100-day crackdown on March 21. According to the Weibo account — China's microblogging platform — of Shenzhen's traffic police, 17,975 e-bikes and freight tricycles were seized and 874 people were detained for operating without a valid license by March 31.
According to the police, the intent of the campaign is to make the roads safer, but so far the worst hit by the law have been the companies involved in the express delivery industry. Chinese couriers use e-bikes and freight tricycles to get their packages to and from customers. Now, many couriers are being forced to change to pedal bikes or physically haul the packages instead.
Express delivery companies in Shenzhen operate with around 18,000 registered license plates, but this is far less than the actual number of couriers they employ. Lan Zhihua, head of the Shenzhen Postal Service Market Supervision Office, told Caixin.com that express delivery companies employ over 55,000 couriers, and handle around 6 million packages every day. The industry grew by over 30 percent in the last five years, according to Lan.
Xin Huasheng is one of the 37,000 couriers without a license. Xie has had both an e-bike and a freight tricycle seized before. Both times he simply bought a new vehicle since it was cheaper than paying the fine. But now, Xie is fed up: "I had just started making real money. The crackdown killed me."
Thanks to the rapid development of e-commerce, working as a courier was a well-paid job for Xie. The 24-year-old could earn over 10,000 yuan (around $ 1,550 under the current exchange rate) a month, while his peers working in factories only earned around 3,000 yuan.
Quitting the job was a tough decision, but Xie was tired of playing cat and mouse with the authorities. He now plans to return to his hometown of Yulin, in Guizhou province. "I don't want to have to ride around hiding like a criminal," he said.
The Shenzhen Express Industry Association estimates that over 1,000 couriers have quit their jobs because of the crackdown. Many more are on the fence, waiting to see what the future will bring.
(Header image: Xie Huasheng (right) looks at seized e-bikes through the fence of a holding yard in Shenzhen, Guangdong province, April 6, 2016. Zhou Pinglang/Sixth Tone)