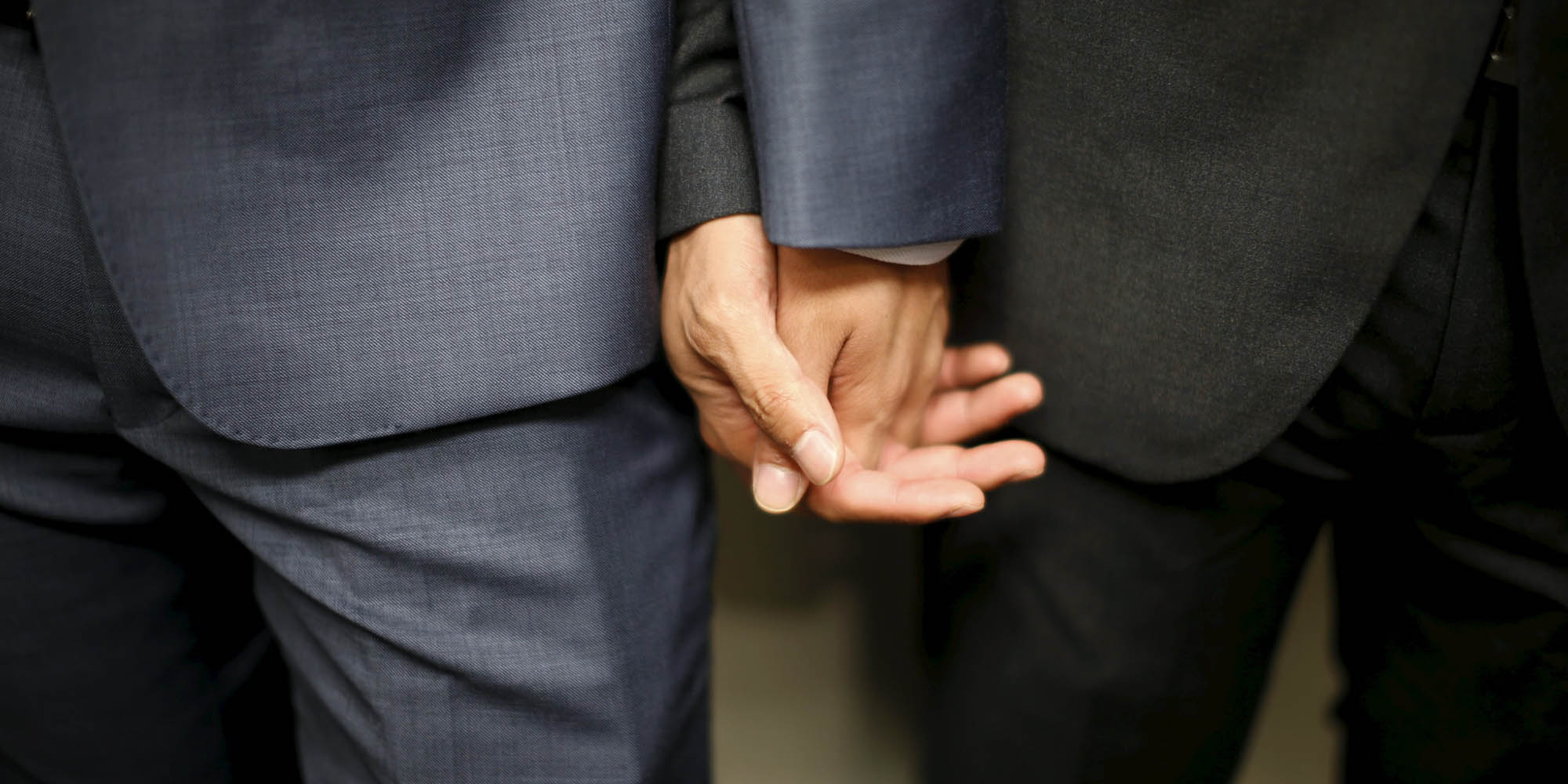 NEWS
China's Gays and Lesbians Vow Not to Marry Heterosexuals
Members of LGBT community come out against sham marriages.
Chinese gays and lesbians took to social media on Friday with the message "I'm gay and I won't marry a straight person."
On Thursday, online media portal Tencent News publisheda photo essay on the stories of tongqi — straight women who unknowingly married gay men — and the confusion and shame they have endured. The story claims there are 16 million women in such marriages in China.
The gay and lesbian community in China responded with a social media selfie campaign holding signs reading "I'm gay and I won't marry a straight person" to show solidarity with heterosexuals in these sham marriages. PFLAG China — an NGO that supports LGBT people — is promoting the campaign, which has been viewed nearly 1.5 million times on microblogging platform Weibo as of Friday evening.
Li Peng, 29, the first person to post a photo, told Sixth Tone "We want the public to know that most gay men would never choose heterosexual marriage." That perhaps sounds like it should be self-evident, but in China many gay men feel pressured to marry, and the women in sham marriages feel caught, fearing a divorce will bring shame.
Some in the LGBT community feel coverage of tongqi marriages in Chinese media has demonized gay men as dishonest and abusive cheats, fueling negative attitudes towards the broader LGBT community. Friday's "I'm gay and I won't marry a straight person" campaign aims to counter these perceptions by linking the issue of tongqi with gay and lesbian rights.
One post shows a selfie of a gay couple with the text: "I'm gay, I've had a failed straight marriage that was very painful, so I don't support gay people entering heterosexual marriages. I have my gay lover, we support the end of discrimination and call for the legalization of same-sex marriage."
(Header image: Two men from China hold hands at a mass wedding ceremony in Los Angeles, California, U.S., June 9, 2015. VCG)