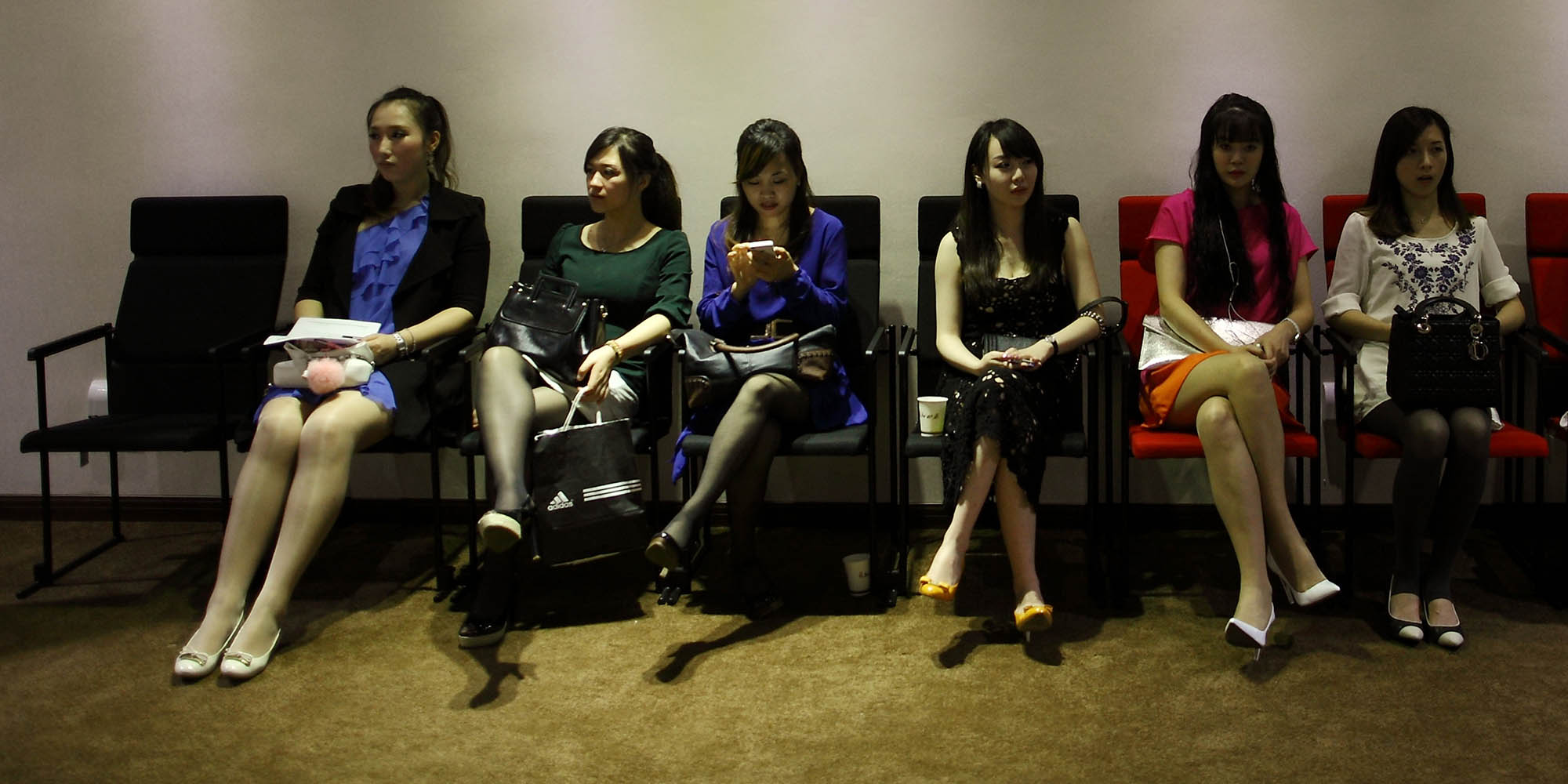 NEWS
Skincare Ad Brings New Wrinkle to China's 'Leftover Women' Story
Stand up against parental pressure and change your destiny, brand urges.
A skincare commercial calling on unmarried women to resist demanding parents and "change destiny" has brought many to tears.
The four-minute commercial, made by SK-II, a Japanese skincare brand owned by Procter & Gamble, features single women who are referred to as "left-over," or sheng nu in Chinese. These are women who, often to the dismay of their parents, remain unmarried in their late twenties. The commercial tells women "don't let pressure dictate your future."
The video was put online on April 6, following the Qingming Festival, a time when many Chinese visit their families and singles have to endure questions about their love life.
The video resonated with its audience, with many net users commenting that it made them cry. By Thursday afternoon, the ad had been viewed more than 1.12 million times on video-streaming website Youku, and had received more than 15,000 comments.
The women in the commercial describe how they are torn between their parents' wishes and their own pursuit of true love, as well as an independent, confident life.
"In Chinese culture, respecting your parents is the most important," explains one of the women in the video. "And not getting married is the biggest sign of disrespect."
"Maybe I am being selfish. I want to say sorry to them!" says another, choking up.
The commercial also features interviews with the women's parents. "I won't die in peace unless you are married," one father says in the video. Another father wants his daughter to stop being so picky.
But the two generations reconcile in the end at a symbolic location — the matchmaking corner in downtown Shanghai's People's Park, the place where anxious parents exchange their children's information in the hope of finding a perfect match before their children are deemed too old to marry.
"It's like you are selling your daughter," said one woman in the SK-II commercial, in reference to the matchmaking corner. An art installation is shown featuring large photos of young women accompanied by messages they want to tell their parents, and perhaps tell society as a whole. "I don't want to get married just for the sake of marriage," says one message. "I won't live happily that way."
Online, many net users sympathized with the women in the ad.
"There are so many people who want to involve themselves in your marriage issues," wrote one commenter, "Forgetful Fish." "My relatives have even promised to give me money if I get married. I really can't do that for money." Another web user said: "I hope there will be more ads like this so that society can change."
According to Liu Weiyan, PR manager for SK-II China, all the women in the commercial are ordinary people and none of the interviews were scripted. "Many women don't communicate with their parents about such problems," said Liu. "We wanted to provide them a platform to speak their minds. In the meantime, we are calling for a more tolerant attitude toward personal choice."
Leta Hong Fincher, who said she had a "small consulting role" for the agency that created the ad, and is author of the book, "Leftover Women: The Resurgence of Gender Inequality in China," supported the video on Twitter, saying: "Finally, an ad that celebrates single, independent Chinese women."
With contributions from Fu Danni.
(Header image: Six women wait for an interview before a matchmaking event at an office building in Shanghai, June 6, 2013. Sun Zhan/ Sixth Tone)