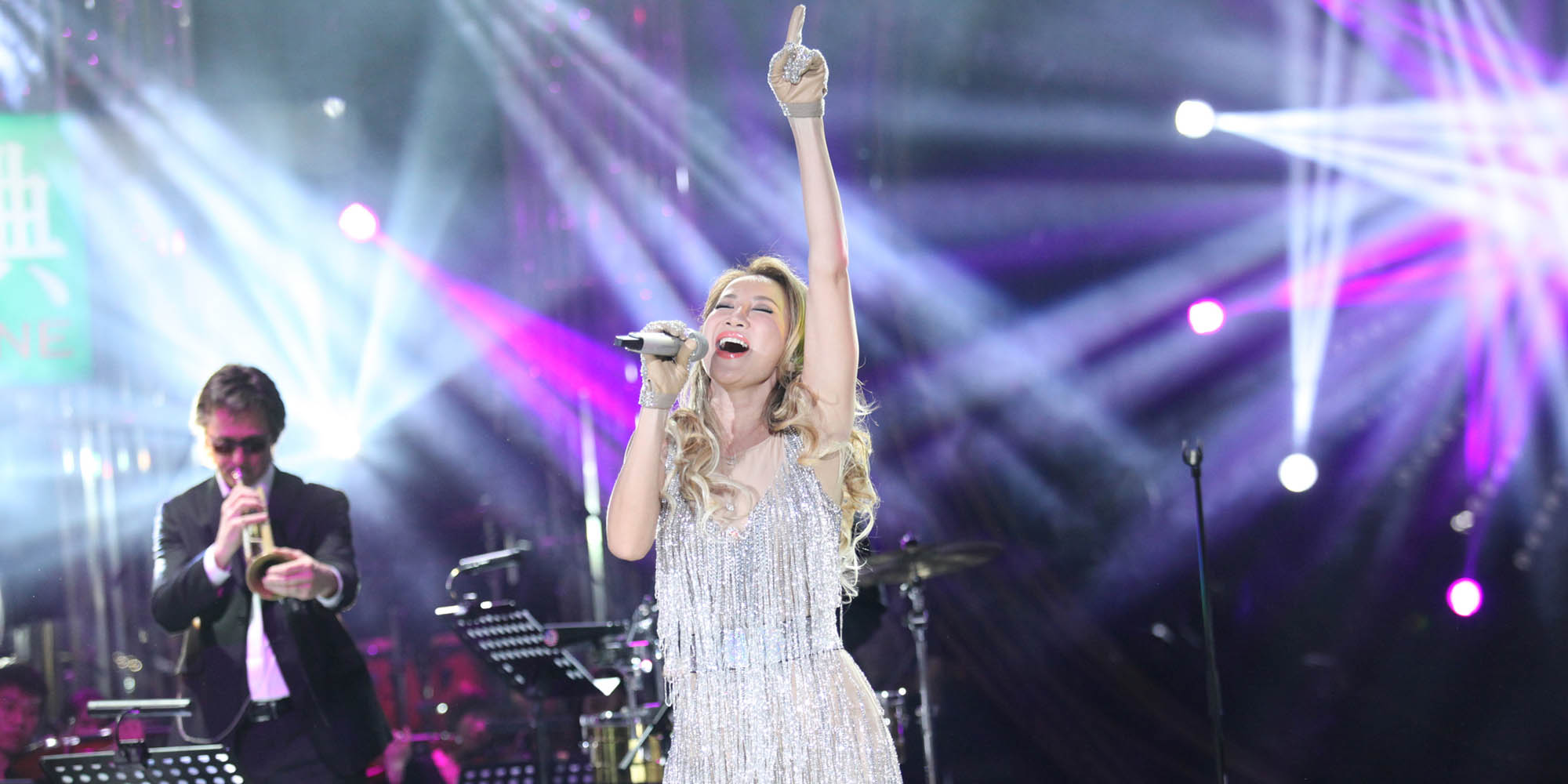 VOICES & OPINION
Soundless Voices: China's Declining Music Industry
'I Am a Singer' highlights how performers from mainland are hindered by piracy and lack of original content.
"I Am a Singer" has been a dominant force in China's televised talent show industry over the past several years, but in 2016 the series experienced its lowest-ever ratings.
Last Friday, 8 April, the fourth season ended with its new champion CoCo Lee, a Chinese American singer born in Hong Kong. This is surprising in a show which helped turn mainland-born Laure Shang and Li Jian into superstars, as well as showcased first-rate mainland singers like Han Hong and Jane Zhang. Let alone the mainland singers have championed all the previous seasons. So then what accounts for the decline in talent base from the mainland?
Among the mainland singers this season, indie folk rock band, Haya, and indie songwriter, Guan Zhe, were both eliminated within two rounds. Newbies in the music industry — Su Yunying and Wang Xi — also appeared and were also shown the door. In past seasons, the mainland accounted for more than half of the show's contestants, as well as the winners of every season. It was rare before to see a mainlander eliminated after one round, but this is no longer the case.
One important reason for this is the selection criteria for "I Am a Singer." The quality of the performance is an important factor, but in addition, each challenger must already have one or two recognizable songs attached to their name. This causes a problem for mainland singers — many of whom have a limited discography and hardly any recognition as artists.
So what exactly put mainland singers at a disadvantage on one of the country's most influential music shows?
For years, the mainstream music industry of the mainland has emulated Hong Kong and Taiwan. In addition, singers from the mainland have to work in a place where piracy is rampant, and where hit lists, awards, or shows that introduce new songs are extremely scarce when compared with other regions and countries. To this extent, mainland singers aren't offered the same opportunities.
Before 2005, gaining exposure for mainland singers was restricted to appearing on the CCTV New Year's Gala or getting featured in local movie or television soundtracks. This was mostly how singers of China's older generation rose to fame. Sha Baoliang's first hit was the theme song of popular television series "Noble Family." Sun Nan sang the title song for the movie "Be There or Be Square." Yu Quan were an exception only because they moved to Taiwan and signed with Rock Records.
[node:field_quote]
This all ended in 2005 when Hunan Satellite TV's "Super Girl" took the country by storm. Since then, most mainland singers have begun taking the path to popularity through talent or variety shows. After gaining exposure through television and movie soundtracks, the CCTV New Year's Gala, or talent shows, mainland singers can then begin attracting offers for commercial performances — their main source of income. Thanks to piracy, selling records simply doesn't pay in Chinese mainland.
Unfortunately, while talent shows have offered mainland singers a new medium through which to establish a presence, they have also had a negative effect on producing original content. "Voice of China," established in 2012, is a good example of this. It is common on talent shows to sing crowd-pleasers, or songs that the audience will recognize, instead of original works. Volumes of singers mostly performing cover songs never have the chance to build original discographies. It is difficult for them to keep the media and the public interested.
Liu Huan is one of the most renowned singers in China. In an effort to promote new music, he co-produced the talent show, "Sing My Song," which requires contestants to perform original content. The show is currently in its third season and has brought many new songs to the public.
But can one talent show even put a dent in all the problems facing the mainland music industry in terms of lack of original content? Beyond airing the songs on their show, how can "Sing My Song" promote new music? It's rare for variety shows in China to play new music, unlike "Saturday Night Live" or "The Ellen Show" in the U.S., or "Music Station" in Japan. In addition, it isn't uncommon on Chinese television for mainland singers to have their performances interrupted or cut without their permission. In 2011, neo-folk singer Gong Linna performed "Dream Disturbed" on CCTV-3. The song's middle verse was cut to the shock of the singer. Gong later lamented in her microblog that the most exciting part of the song was cut: "I'm so sorry the audience didn't have the chance to see the completed version of the song. Robert [Gong's husband] and I are so sad."
Piracy and copyright awareness also help contribute to a weak music industry in Chinese mainland. The Copyright Protection Center wasn't established until 1998 and the first case of administrative penalty against piracy occurred in 1999, long after the heyday of physical albums. Because of rampant piracy, music copyright accounts for only about 2 percent of the total revenue in Chinese music industry, whereas in developed countries such as the U.S., Japan, and South Korea, the figures hover between 70 to 90 percent.
New performers in China cannot earn a living in music, so many give up and change career paths. Song Ke, the legend producer and CEO of Taihe Rye Music, signed "Super Girl" winner-turned-superstar Chris Lee in 2005, now CEO of Alibaba's music division. In 2012 he left the music industry and opened a business selling roast duck.
There might still be hope. Companies like Alibaba, Tencent, and NetEase have all recently launched their own music streaming services. Companies are beginning to pay closer heed to copyright infringement and are experimenting with selling albums electronically. The turnouts so far have been promising. Singapore singer, JJ Lin, released an album, "From M.E. to Myself," which currently sells for 18 yuan (almost $3) on QQ Music, and 240,000 copies have already been sold.
Through trial and error, the mainland music industry will perhaps enjoy a renaissance in the Internet era. It's always better late than never.
(Header image: CoCo Lee performs in the fourth season of "I Am a Singer." Changsha, Hunan province, Feb. 3, 2016. VCG)